Climate action is heating up – today Boris Johnson announced a diesel and petrol car ban as part of the launch of the next round of climate talks at Glasgow's COP26 in November 2020 (subsequently postponed to 2021).
Diesel and petrol car ban 2035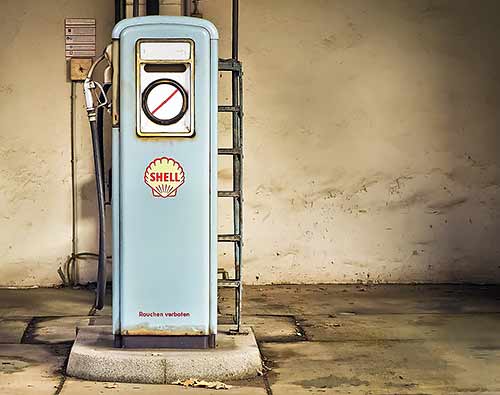 Johnson announced a tightening of policy on diesel and petrol (internal combustion engine [ICE]) cars. Due to be banned in 2040, they are now to be banned for sale from 2035. But there were further surprises, hybrid cars are now also specifically included.
The new timetable brings the UK into line with other countries; Norway is aiming for 2025 (although this is a non-binding target) and France 2040.
While this policy appears to be mainly driven (sorry) by the climate agenda, there will also be local benefits in terms of reducing air pollution.
Alternative energy…
Because hybrids (and plug-in hybrids) are to go in 15 years, cars must be replaced by electric (BEV) or hydrogen powered vehicles. Currently there is limited choice of these vehicles and the purchase price can be prohibitive – although running costs can be lower. Paradoxically, it can be more difficult to find charging points now then it was 5 years ago when there were even fewer electric cars on the road.
More uncertainty
However, all is not rosy. Claire O'Neill, former energy minister, criticised Johnson after being sacked from heading the climate conference – saying on BBC Radio:
"My advice to anybody to whom Boris is making promises – whether it is voters, world leaders, ministers, employees or indeed family members – is to get it in writing, get a lawyer to look at it, and make sure the money is in the bank."
The UK government has been giving mixed signals on this issue, it removed and reduced electric car subsidies in 2018, but is planning to introduce significant company car incentives for electric vehicles in Summer 2020.
The apparent increase in ambition to hit carbon targets should be welcomed. It will be challenging for car makers and charging providers to meet, but possible.
The SMMT said accelerating the transition could be damaging to the motor industry and certainly manufacturers will feel caught between European fleet targets for CO2 and a narrow window for using hybrids before they're rendered redundant.
What seems to be lacking is a plan – and an underlying industrial strategy. Last year Honda announced exit from the UK as an unattractive location to build electric vehicles – these circumstances need to change.
We have a goal – 2035 can considered as something of a moonshot. We now need investment, collaboration and joined-up thinking across government and industry.
O'Neill highlights a critical aspect. Trust in government & other bodies is declining, declarations and goals must be followed up to rebuild this.
DISCOVER MORE | Sustainability Issues
Worldwide regulators are tightening up on strategic greenwashing to protect consumers, business and market integrity. As further examples arise there is more, we can learn about what regulators will tolerate and what they require of companies.
Put simply, any leeway for general feel-good …