The Sustainability Professionals Resilience Group (SPRG) is an innovative, international online community, bringing in-house business sustainability leaders together to discuss challenges, explore solutions and share ideas and expertise. Want to become part of it?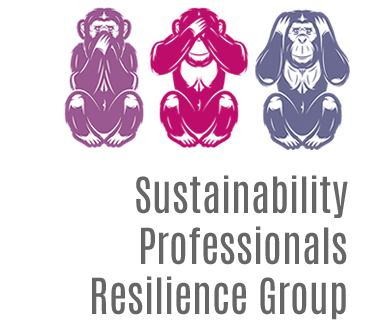 Why join the Sustainability Professionals Resilience Group?
By becoming part of our online business sustainability community you'll have the opportunity to meet with other senior sustainability professionals across the corporate and NFP/NGO sectors – once every month, for an hour per session.
If you sometimes feel like an isolated voice in your organisation, or if you'd value other perspectives on the challenges you face, SPRG is a welcoming community that will offer you:
A mutually supportive collective of sustainability professionals in similar roles

The chance to focus on the future and achieve your ambitions

A platform to engage, connect and collaborate with experts from across the world

A creative community where you can discuss and share challenges and ideas

The support needed to increase personal and professional resilience

The motivation to maintain and increase momentum
How does the professional sustainability group work?
An unparalleled opportunity to meet with business sustainability professionals from a breadth of sectors, locations and organisational roles, SPRG works to broaden perspectives and provide community members with insight from other dedicated experts across the globe.
Combining conceptual thought-leadership with practical and pragmatic solutions and applications, the only agenda is open dialogue and sustainability. Here's how our business sustainability group works…

A Featured Theme
Each session focuses on a featured sustainability theme, often with a guest contributor sharing an interesting, valuable and stimulating viewpoint.

Group Discussion
Meet other senior sustainability professionals, ask each other questions, share and explore challenges and opportunities.

Trust & Share
We host small groups and follow the Chatham House Rule. While ideas are shared, personal identities are not and sessions aren't recorded.

Who
Our SPRG meetings are for sustainability professionals working in companies and charities – so if this is you, please join us !

Free to attend
The only cost is your time. We just ask that you make a constructive contribution and share your ideas and feedback.

When
SPRG meetings are held online on the second Thursday of each month at 2pm (GMT/BST) and last for 1 hour.
Want to join us at our next business sustainability group meeting?

Next meeting
Thursday 12th October 2023 | 2-3pm (BST)
For October we are welcoming our Associate Emma Burlow to talk about Carbon Literacy.
Climate change is large, complex and daunting. There is a huge amount of information available and different levels of knowledge – but how do you bridge the 'knowledge – action' gap and filter this down to what's relevant and important to you and your organisation?
Carbon Literacy is unique in balancing a need to educate with the need to move from knowledge to action. It does this by giving employees knowledge in a safe, peer-to-peer learning environment, and then empowers them to act within their business.
This has several benefits, including:
discovering what people are most concerned about, and motivated to act upon, which can help inform strategy and implementation.
getting 'everyone on the same page' to help create momentum for business initiatives, and
helping to build an understanding of people's roles and responsibilities and thereby creating ripples through the organisation, extending action beyond the sustainability team.
Emma and her team have trained nearly 700 learners in Carbon Literacy, from a wide range of sectors, from sole traders to household brands (including Beko, Silent Night, PZ Cussons & Boston Scientific). Drawing upon her experience, she will explain:
the value of wider Carbon Literacy
how the training works (including using Train-The-Trainer approaches to scale impact), and
why training is a hugely rewarding and impactful action that should be front and centre of any organisation's carbon reduction plans.
Join Joss and Dominic, Terrafiniti's founding partners, and other sustainability professionals from diverse sectors, to learn about Carbon Literacy – there will be ample opportunity to share experiences and ask Emma questions.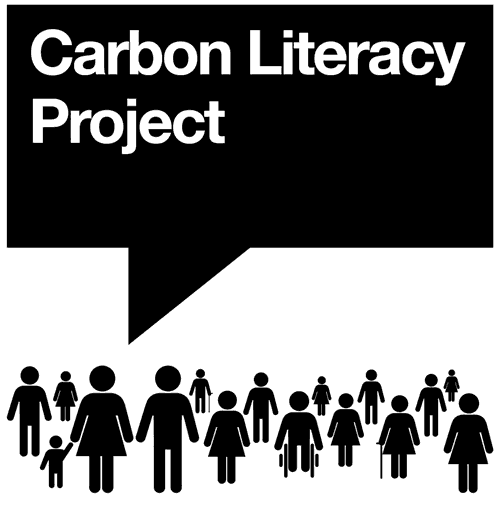 Future Sessions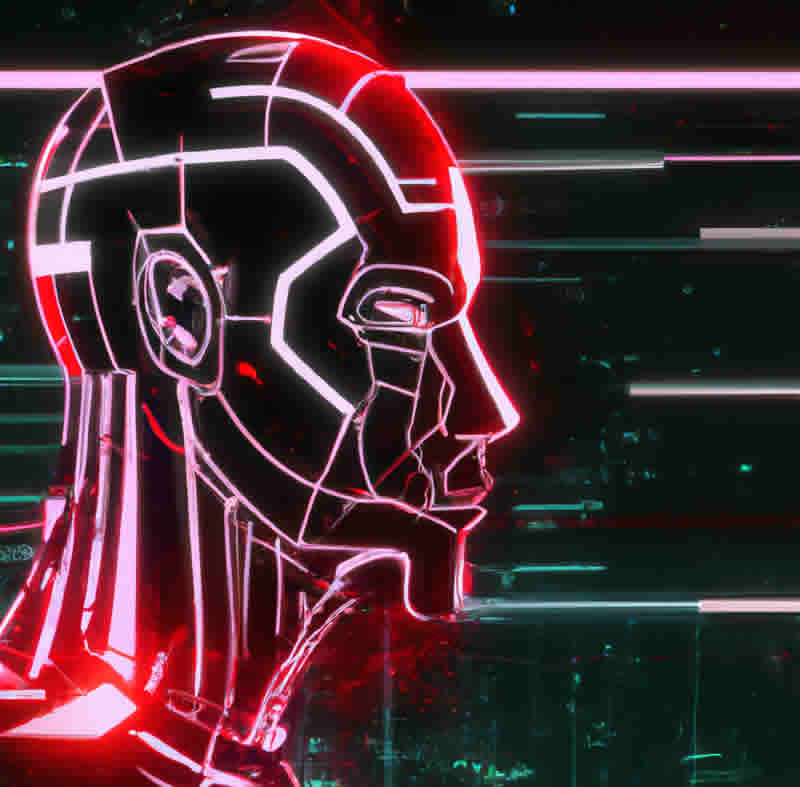 How to use AI to convince the C Suite to adopt sustainability | 9th November 2023
We welcome Leadership expert and coach Virginie Coulloudon to lead this session.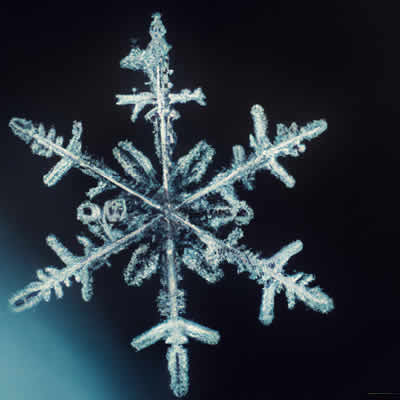 TBC Christmas SoapBox? | 14th December 2023
To be confirmed.
What have people said about the group?
Probably the best thing I've clicked
into in several years!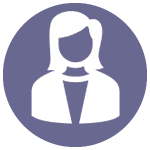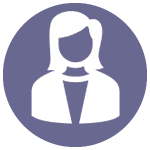 Everyone was involved in the conversation and had the opportunity to contribute to the group dynamic.
Your approach is the best way to shape a network of experts ready to help each other. This is invaluable!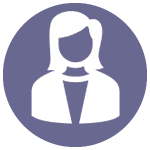 Who have we heard from?
For our first meeting we were delighted to welcome Virginie Coulloudon, Executive Director at Your Public Value. She kicked off a fascinating and lively discussion among professionals from different sectors and ranging from Norway to the US and Australia.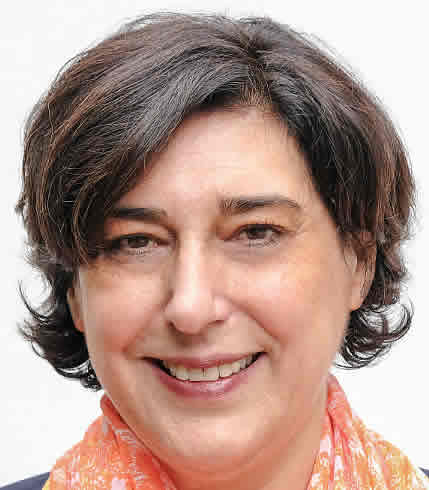 Virginie Coulloudon
Executive Director | Your Public Value, Berlin on how Public Value is emerging as a driving force in corporate purpose across Europe and beyond.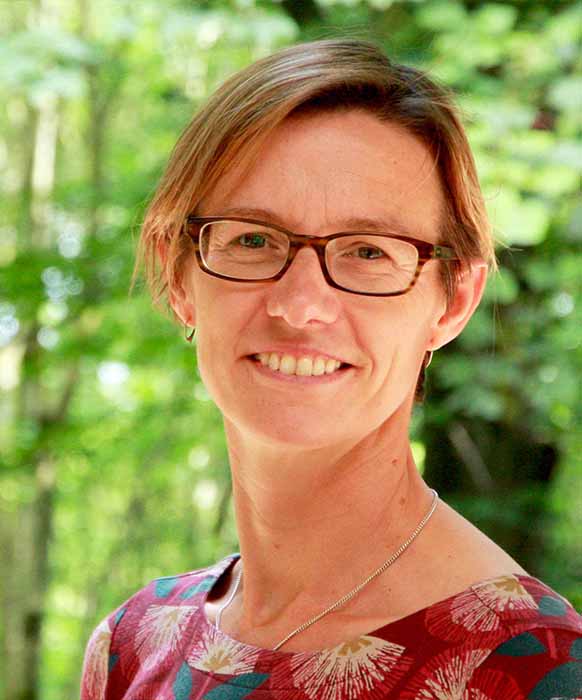 Emma Burlow
Director & Head of Circular Economy | Resource Futures, Bristol on the challenges of developing the Circular Economy and practical examples of the approach in action.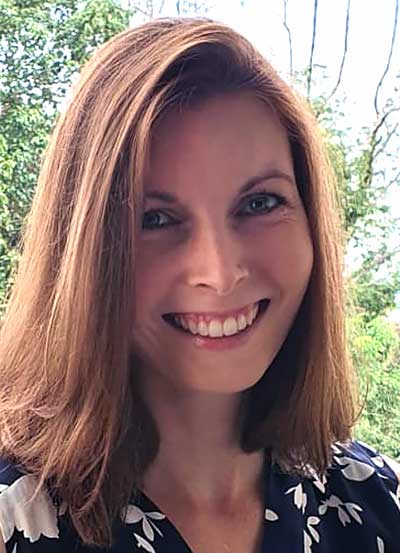 Rosisin Reynolds
Managing Director | Ivydale Coaching, Singapore on Moral Hazard in the Time of Coronavirus - why mitigating the impact of the pandemic in developing countries should be a priority.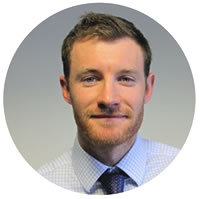 Jono Ayton
Senior Sustainable Development Manager | Willmott Dixon, UK on Willmott Dixon's ambitious new sustainability strategy - 'Now or Never' - focusing on driving fundamental business transformation in the context of sustainability challenges.
What have we covered?
We've explored resilience and what that means for sustainability professionals and their businesses, engaging with people in different roles on sustainability and trust in business + much, much more ...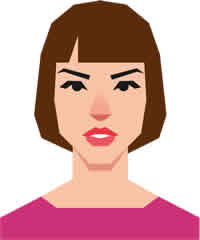 People in Sustainability - Who do you need to influence in your organisation and what are their drivers & motivations? | 14th September 2023
Sustainability might be a more common topic and a higher priority in organisations nowadays, but that doesn't mean that everyone gets it.
The complexity and interdependence of sustainability issues means it intersects with all aspects of the company/organisation, including strategy, organisation, operations and technology. Therefore, one of the challenges sustainability professionals face is engaging with people in key roles across the organisation — people whose support will be necessary for developing effective sustainability plans and delivering actions.
Different people have different perspectives and motivations and tailoring the messages and approaches you take to ensure that can play an effective role in embedding and driving sustainability is vital.
So how can you ensure the right people are on board?
This session explored:
some key roles for sustainability planning and action
their likely priorities and motivations
ways to help ensure that your messages hit home.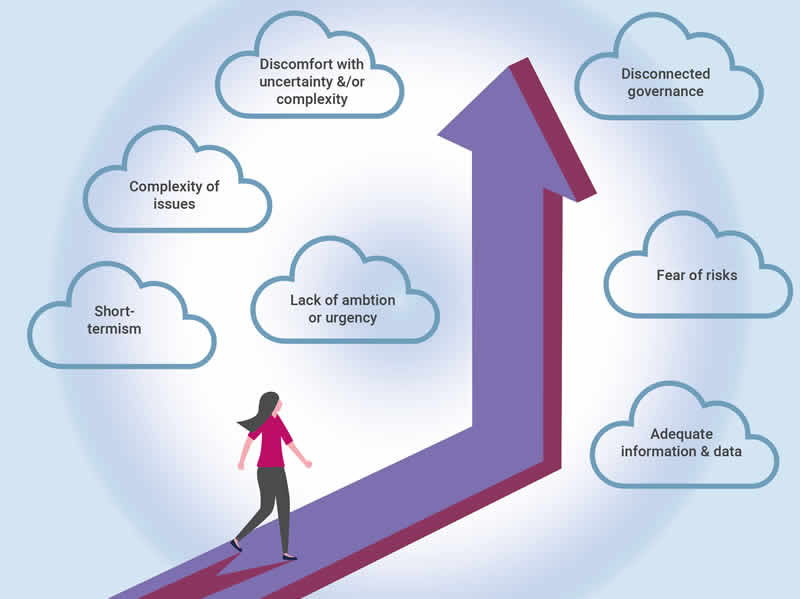 Sustainable Business Challenges | 8th June 2023
Post-pandemic, sustainability continued to be recognised as a necessity for a successful future, whether in business or wider life.
However, over the last year, we have seen significant economic and social headwinds. The war in Ukraine, pandemic-related disruption, widespread inflation, and the wider social context have raised challenges to the drive for more sustainable behaviour.
So, we thought it was a great time to take stock of how everyone is getting on in the world of sustainable business, explore current challenges and share experiences and solutions in the SPRG group.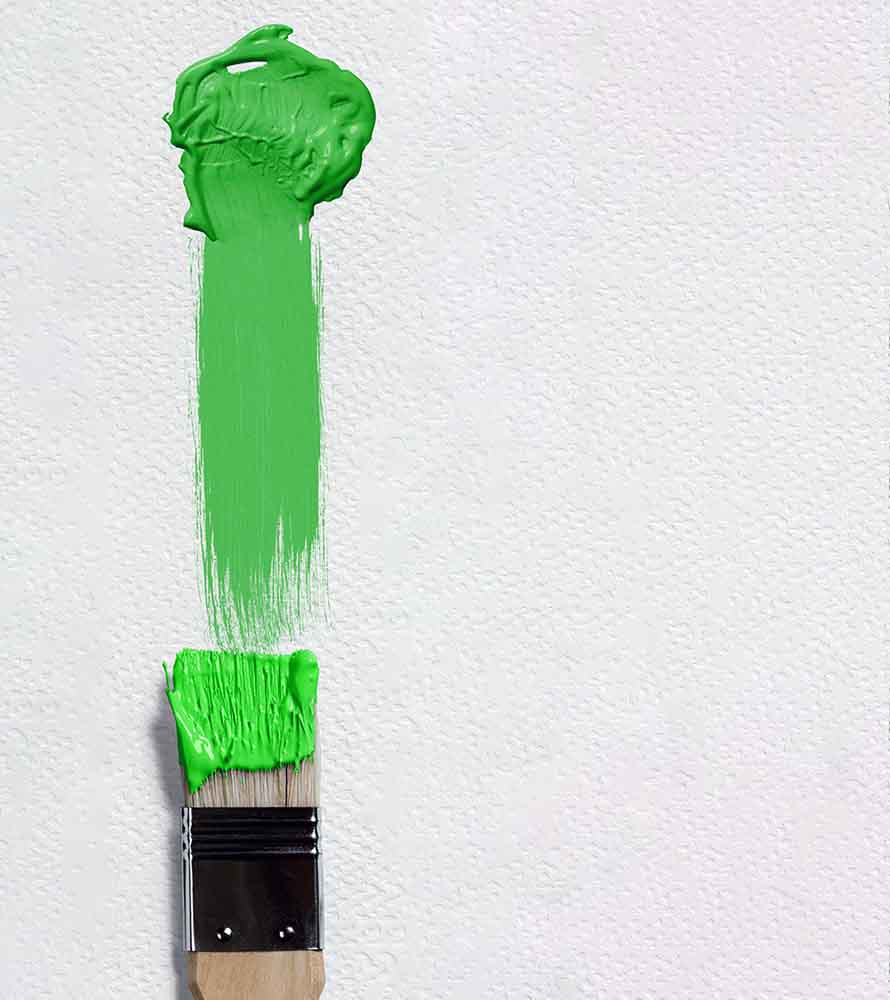 Greenwashing deeper dive | 18th May 2023
Things are hotting up on greenwashing. Regulators are taking ever tougher stances on communications - requiring that they reflect the full story for a company/brand's performance.
In the UK against the background of market investigations (by the CMA) and greenwashing adverts being banned (by the ASA), the government's Digital Markets, Competition and Consumers Bill introduced on the 25th April will likely come into force later this year. This greatly expands the powers of CMA (more in line with EU powers) and includes far greater powers and fines for non-compliance (fines can be up to £300,000 or 10% of global turnover – whichever is higher).
Last year in SPRG we explored how to identify greenwashing, why it was damaging and how it could be avoided. In this meeting we took a deeper dive into the green gloop and looked at some real-world examples where claims have been banned.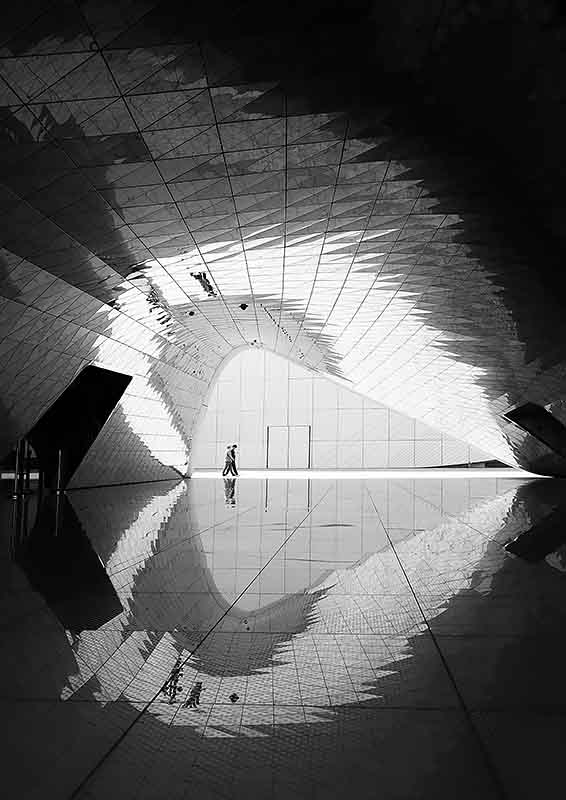 Carbon Tunnel vision? keeping an eye on ALL that's important | 20th April 2023
Carbon and Net Zero seem to dominate current sustainability / ESG discourse. But of course, while carbon is vitally important, we also need to ensure that other critical issues are not ignored and that unintended consequences in other areas are avoided or minimised.
Sustainability/ESG can be complex, and that complexity can represent an obstacle to progress. So people try and simplify.
In previous years we've seen sustainability simplified to just 'environment', then to maybe it's just the SDGs – are we now seeing the same with carbon?
Global heating and climate change represent a major global threat to lives, livelihoods and prosperity. And now, perhaps perilously late, there are signs of wider public and government acceptance and engagement, even if action still lacks the urgency required. The March 20th IPCC report is clear and stark with its message.
Focus on carbon management and reduction is now widespread, featuring in legislation and organisational policies. If you want to sell to the public sector or large businesses, you now need a coherent position on carbon and associated targets – at least at the planning and early commitment stages.
However, we must not lose sight of ALL the issues important for your company. Carbon may not be material to your company – other than as an expectation. Other risks and dependencies might be as or more important to your ability to operate and thrive as a company.
In this meeting we explored 'Carbon Tunnel Vision' and asked:
Does a focus on carbon-related activity and requirements dominate your approach or efforts?
Is carbon a significant impact from your company?
What else is important?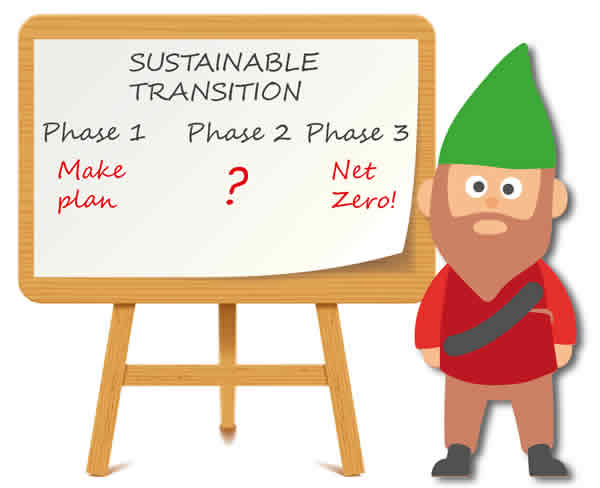 Sustainable transition - waiting for the underpants gnomes - are your plans plausible? | 9th March 2023
Climate, nature, water, food, energy, toxics and other challenges are driving the need for sustainable transition.
Increased awareness and urgency mean that companies are talking more than ever before about their sustainability ambitions – whether prompted by investors, regulators, customers or the desire to be seen to be doing good.
Net Zero ambitions are the most common – but plans for a whole range of changes needed for sustainability can be found. Many require complex and/or dramatic changes in the way we produce, manufacture and move goods.
In this session we asked:
How plausible or credible are plans?
To what extent is it realistic to rely on things that are unproven or yet to be built/scaled-up? (underpants gnomes)
Given uncertainties, what are the elements of best practice?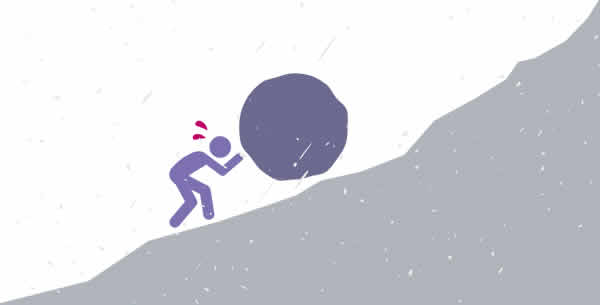 What are the obstacles to sustainability in your business? | 9th February 2023
Being an effective sustainability professional is rarely straightforward. It can often feel like a daunting task, just when you've fixed one thing another obstacle pops up.
Typical obstacles can include finding answers to technical issues, but more often relate to people and/or organisational issues. Behavioural, mindset or 'political' challenges are more complex and less likely to be fixed quickly or neatly.
In this meeting we:
Discovered some of the key obstacles we've seen sustainability professionals face in turning their plans into practice,
Shared how and why different obstacles arise, and;
Explored solutions and tactics for achieving successful sustainability results.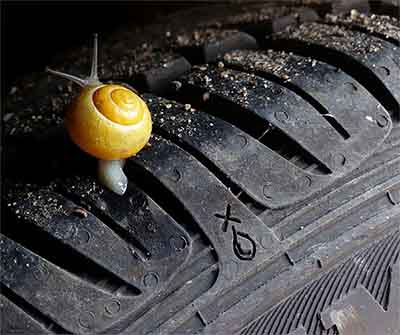 Sustainable business challenges | 12th January 2022
What really needs our attention in 2023?
In the last couple of years, we've seen dramatic changes that both drive and challenge companies' sustainability – and yet further headwinds are emerging.
In this session, we looked at what might be the most significant trends and challenges for the New Year, including:
Global risks
Inflationary pressures, cost of living and the implications for sustainability
Energy pricing and security
Geopolitical pressures and how this might affect supply chains
Regulatory trends and what's emerging
Climate and nature – the need for greater disclosure and action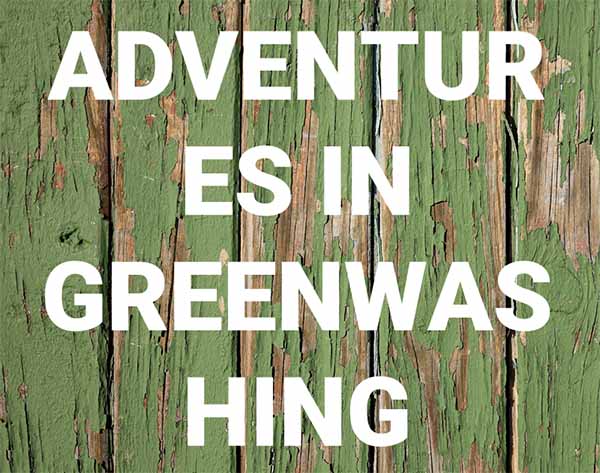 Adventures in Greenwashing | 8th December 2022
Greenwashing – the practice of making claims about the environmental characteristics or performance of a product, process or institution - without legitimate proof - is on the rise.
It's also a topic that is on the agenda of regulators in the UK and around the world, with some sectors, such as fashion, becoming specifically scrutinised by the UK Competition & Markets Authority (CMA).
But just what is greenwash? How can we spot it and what should bear in mind to make sure we avoid it?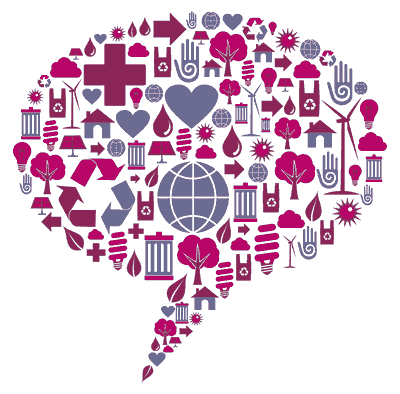 Sustainable Communication | 10th November 2022
Communicating sustainability/ESG is an essential part of best practice – but it's not always done well.
In fact, it's often characterised by poor, incomplete or misleading messages, and we're all familiar with some of the worst excesses taking the form of greenwashing.
In this session, we explored some of the main issues in producing sustainability communications for engagement and disclosure.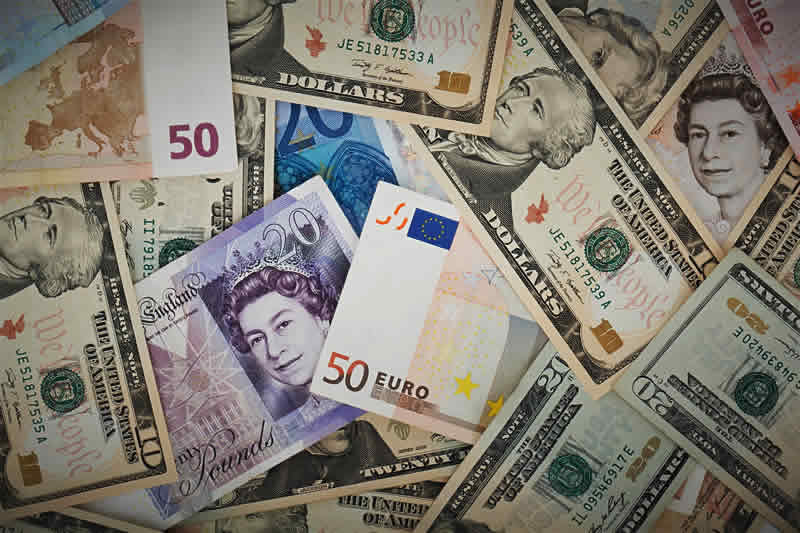 Sustainable Value Creation | 13th October 2022
Terrafiniti's Joss Tantram and Dominic Tantram led this SPRG session to explore best practices for sustainable value creation for businesses. Joined by sustainability professionals from diverse organisations across the UK, Europe and US participants explored:
How sustainability relates to the major dimensions of business value
How other companies understand and communicate this relationship
Personal experience of where organisations have found value.
We've distilled the key topics and take-outs for creating sustainable business value into a concise summary which you can download here: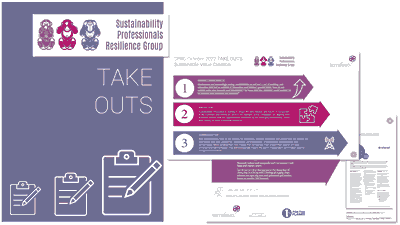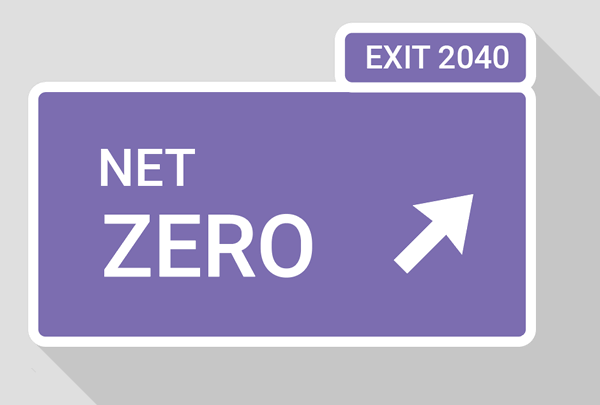 Net Zero | 8th September 2022
In this meeting we looked for greater insight into companies' Net Zero approaches, the challenges encountered, obstacles that need to be overcome and opportunities that arise.
We were delighted to welcome two guest speakers who talked about their experiences and shared what they've learned.
Christopher Thomas will provided a US perspective drawing upon his work with Oxy, outline Gates Corporation's programmes and talked about transitions within the energy industry.
Jono Ayton talked about his work in the construction industry with Willmott Dixon, and how Net Zero is an integral part of their new strategy.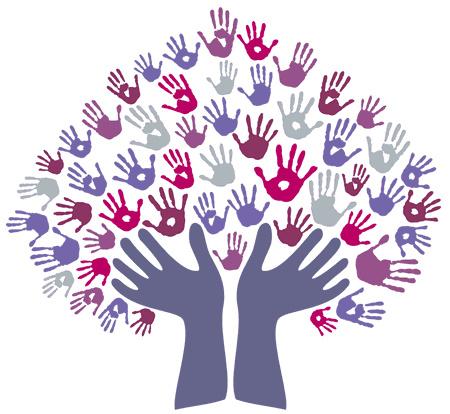 Sustainable Business Culture | 14th July 2022
As Peter Drucker once famously noted "Culture eats strategy for breakfast".
Drucker perfectly illustrates the challenge that many of us interested in evolving business performance must wrestle with. Change happens not just because we have a plan, but because there is also fertile ground to support and drive that plan.
If you want to do things differently then you have to concentrate not just on the what of sustainable business, but on the why and how. The concept of business culture is often misunderstood and hard to describe. It can be easily dismissed as difficult to define and even more difficult to change. But if business culture can be strong enough to eat your strategy, then there is little point in spending time and effort on developing a new direction if you don't pay equal, if not greater, attention to culture.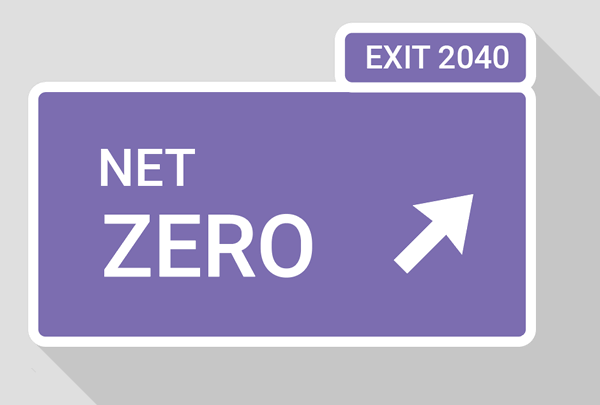 Net Zero | 9th June 2022
Rising to the challenge of climate change is the single greatest task facing society and business this century.
Increasingly urgent warnings from the IPCC underline the importance of rapid and dramatic action.
As the agenda receives greater attention, we increasingly see businesses talking about Net-Zero carbon. The more meaningful responses include public declarations about their intentions and clear and transparent targets.
But the landscape is unclear. Net Zero is confusing and complicated, terms are not well defined and there are few standards.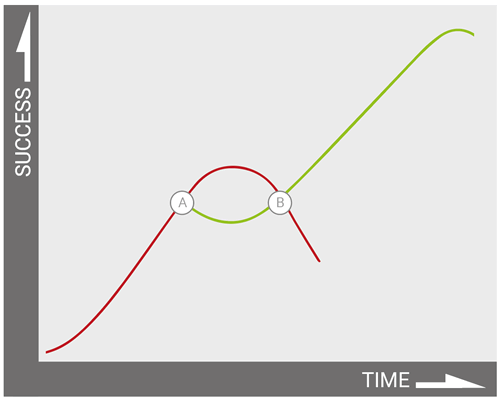 Sustainability and Competitive Strategy | 12th May 2022
Increasing requirements to disclose sustainability performance, together a greater focus upon greenwashing, mean that alignment between core business, market positioning and sustainability can no longer be avoided.
Putting sustainability at the heart of your company's commercial proposition is an essential part of developing and embedding sustainability and creating long-term value.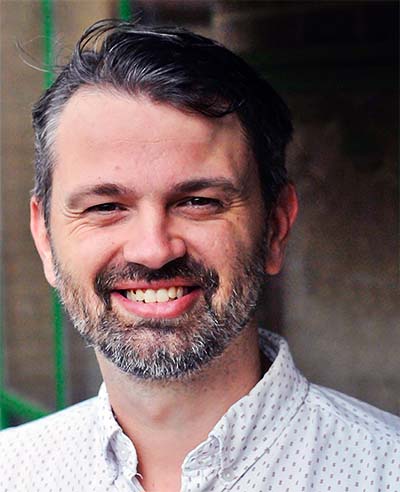 Doughnut Economics and Enterprise Design | 14th April 2022
Doughnut Economics aims to set a new compass for human prosperity, but what does it mean for business?
A thriving economy needs businesses that have regenerative and distributive practices and impacts in the world. To achieve this, Doughnut Economics Action Lab is focusing on ways to promote ideas of enterprise design that can unlock and enable these practices, support leadership in their commitment to sustainability and secure the businesses purpose over the long-term. This session will provide an overview of Doughnut Economics and explore ways businesses can reflect on their own design in line with the ideas of Doughnut Economics, including through their purpose, how they're networked and governed, and crucially how they are owned and financed.

Priorities and Goals for 2022 | 9th December 2021
At this time of year, it's common to take stock and think of what you want to achieve in the coming year.
But while it's traditional to make often vague and unsupported personal resolutions we know that SPRG members take a super professional approach at work and that clear goals are a vital part of sustainability best practice. What does that mean for you in 2022?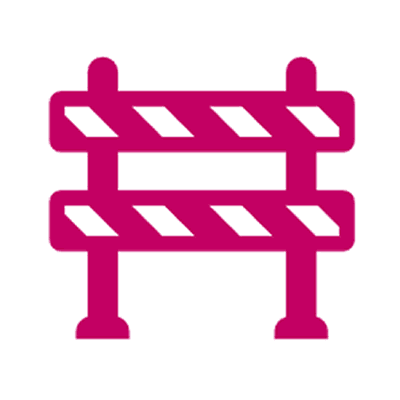 What are your major sustainability barriers? | 11th November 2021
Typical barriers include finding answers to technical issues (perhaps how do I calculate Scope 3 emissions or select lower risk suppliers) but more often relate to people and/or organisational issues – and behavioural / mindset-related challenges are more complex and less likely to be fixed quickly or neatly. What does that mean for you in 2022?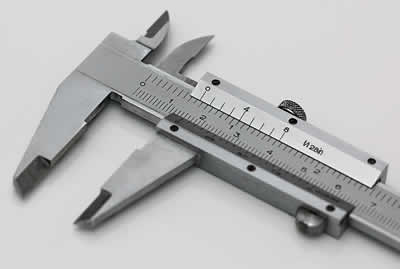 Can standards deliver a sustainable world? | 14th October 2021
Standards are a key tool in sustainability management – but just how effective are they for delivering the change we need?
Standards are developed for two main reasons: 1. To follow established or emerging practice - because something is already happening, and it is considered mainstream enough to be codified into standard practice; 2. To lead and drive change - because something is not happening that people think ought to happen and therefore a standard is developed to encourage it. But just how effective are standards in driving the change we need, and can a standard ever be an effective proxy for trust? Will it be consensus-based standards that drive change, or individual leadership and innovation which is always, ultimately going to change the world?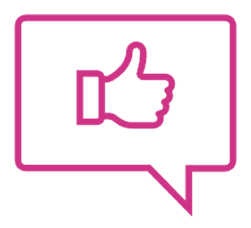 Minimum consensus - do we have to agree about everything to get stuff done? | 9th September 2021
Humans appear hard-wired to disagree with each other.
We have evolved to look for differences, to spot people not from our 'tribes' or those whose appearance, behaviours or opinions are different to what we know and think we can trust.
In addition, finding points of disagreement can often be a way of demonstrating our insight and expertise, polishing our own egos at the expense of constructive change.
But how useful is this when we need coordination and shared focus to tackle the big, complex challenges of sustainability?
In this session, we explored how to identify just how little we might need to agree on in order to get stuff done.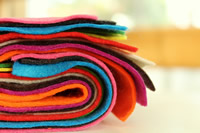 Is 2021 the year that materiality comes of age?| 13th May 2021
Materiality is the key difference between a weak sustainability strategy/approach, and one based on logic and planning. But is 2021 the year that materiality takes a front seat?
Maybe, but probably not – because while the concept is simple, it's so often misunderstood.
Blackrock Chairman, Larry Fink, has been pushing the need for directional change for several years now, but so far it's failed to bridge the yawning gap between intention and company performance.
So what's the problem?
For most companies, materiality tends to reside in the realm of reporting, rather than in demonstrating how their strategies address material issues. Yet investors are incredibly interested in material issues, in order to identify the current limits on enterprise value creation caused by impacts upon:
Stakeholders
The environment
Society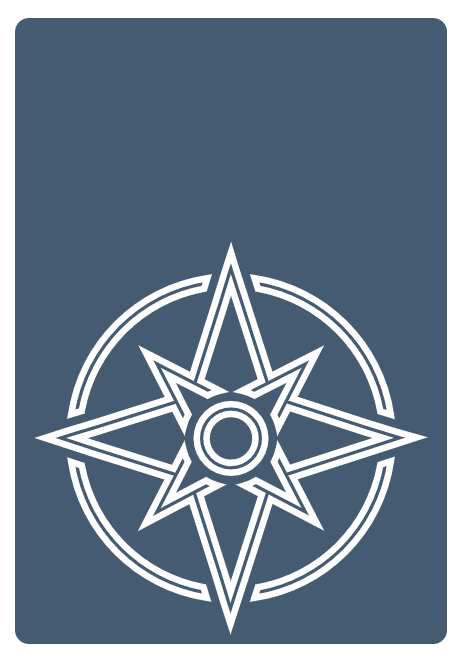 Ethics - What's the moral dimension of your business case? | 15th April 2021
There's an ethical vacuum within the sustainability landscape primed for businesses to occupy. With this in mind, is it time to look a little deeper at the moral aspects behind your activities? We've seen corporate sustainability evolve and mature over the past two decades. Where there was once just a loose focus on 'doing the right thing', we've now moved towards a more concrete business case, with activities that relate to measurable, instrumental aspects, such as reduced waste, efficiencies, added value, reduced risks and financial out-performance.
But what about ethics? - of course sustainability has always had a strong ethical dimension at heart, including legacy, equity and equality – but we're still facing an environmental crisis, along with a crisis in trust towards businesses.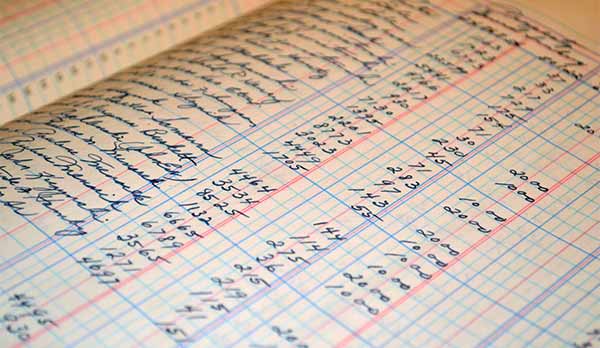 Sustainability and business value | 11th March 2021
It's 2021 are people still looking at the business case for sustainability?
There is no single business case. But there will be one for every business. It's a key component for moving forward in some form, whether it's explicitly formalised or takes the form of persuading key decision-makers to engage with the agenda.
Sustainability is an increasingly explicit element of how people judge and define their relationships towards companies, notably through perceptions of risk. In many sectors it's also clear that more sustainable companies are financially outperforming others.
You might not need a formal business case, but you need clarity on how sustainability contributes to business value to align action and strengthen strategy.

Towards 9 Billion | 28th January 2021
There's a recognition that a great transition is needed. But what ideas do we need to make it happen?
The seeds of hope and of rejuvenation lie all around us.
Terrafiniti's Towards 9 Billion is a positive vision for a sustainable future, a future based upon abundance, vitality and balanced economic relationships.
What if we could welcome rather than fear the arrival of the coming billions of inhabitants to this planet?
What opportunities would this provide for markets, businesses and citizens?
What would be the central elements of transformation and how might we build a system that works for all?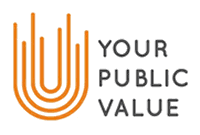 Common Good and Profit: Public Value Principles for Sustainable Business | 14th January 2021
After nine months of dialogue and co-creation with 124 European experts in sustainability and good governance, the Berlin-based NGO Your Public Value has launched nine Public Value Principles© for Sustainable Business.
This initiative is an attempt to shape consensus around agreed principles -not KPIs or standards! - to define modern accountability and place sustainability at the core of business strategies. Virginie and Maria will present these principles before we open for a discussion on sustainability and modern governance.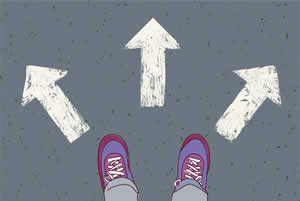 Who chooses sustainability? | 10th December 2020
Ben Jeffery | Refresco Beverages UK Sustainability is about doing things differently or doing very different things. And that means making choices, often different choices to those made in the past. But who should be making them?
Where should the buck stop and how do we deliver sustainable outcomes? Drawing upon his experience working on the front line in different companies, Ben talked about the role of consumer freedom, choices and environmental impact.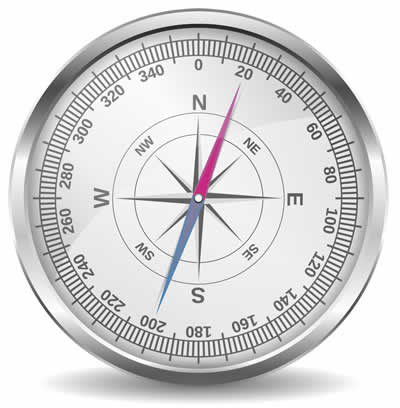 Strategy Development | 26th November 2020
Jono Ayton | Willmott Dixon, UK Jono talked us through Willmott Dixon's ambitious new sustainability strategy - 'Now or Never' - focusing on driving fundamental business transformation in the context of sustainability challenges.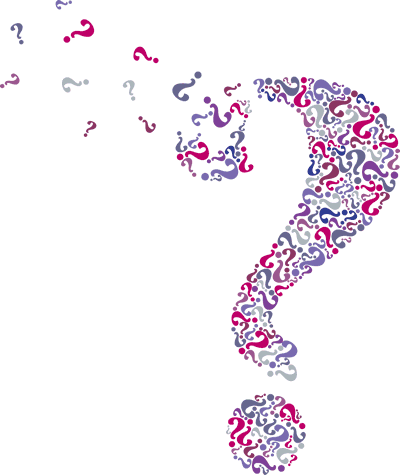 Next Big Risks? | 12th November 2020
What are the next big risks with sustainability aspects?
In this session we looked at how we assess what's important and explored:
What risks are on your mind?
Is there a gap between perception & 'reality'?
How much 'data' are needed to drive risk assessments?
Riding the Tiger | 22nd October 2020
Those of us who have been working in sustainability for longer than we may wish to dwell upon will be familiar with operating against the tide. Sustainability was a minority activity without broad popular support.
This is now very much changed and now supports arguments relating to market values and building a commercial business case. As sustainability practitioners how do we navigate these turbulent waters, how do we ride the tiger of public sentiment – and what if we need to get off?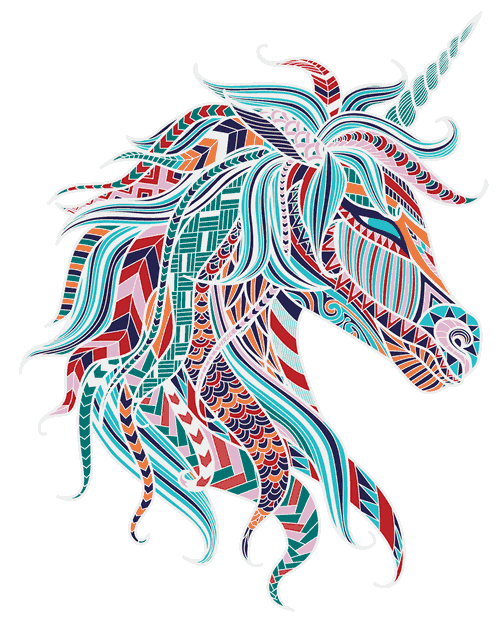 Sustainability Myths | 8th October 2020
Every industry has its myths. Sometimes these are harmless, but more often they can undermine understanding and slow progress...
To what extent do they hold back efforts in sustainability?