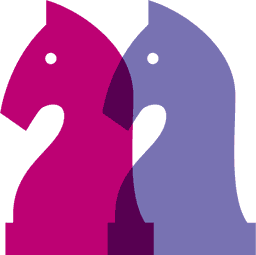 Effective sustainability strategy helps leaders from business and NGOs navigate the complexities of sustainability and identify opportunities. By developing ambitious but realistic plans & actions, we help reduce risk, save waste & money and create value & purpose.
On this page
---
Products & services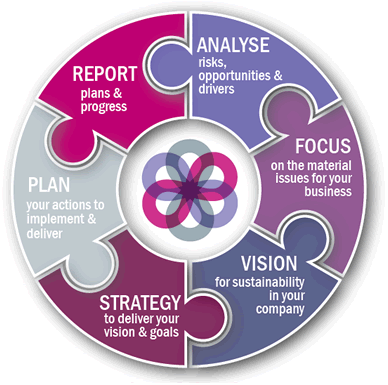 Sustainability strategy consulting – we provide the pieces you need
Our innovative and practical approach will help you integrate sustainability with your everyday business priorities.
We specialise in working directly with people across/within your business. This builds their understanding and engages them in creating real-world solutions that work for you.
Good strategies have some fundamental elements. We can help you with one, several or all of them, according to your needs.
1. Analyse – risks and opportunities
What are the priority environmental and social issues for your organisation? We are experts in understanding and analysing the issues that matter. We'll help you explore risk, dependencies, opportunities and how you're doing compared to your peers or competitors.
2. Focus – on the material issues for your business
Prioritising your focus is a key part of maximising the effectiveness and business value of sustainability management. Commonly known as 'materiality assessment' it is at the heart of the Global Reporting Initiative's (GRI) G4 approach. We will work with you to find the issues that are material for your business and your stakeholders.
3. Vision – for sustainability in your company
A compelling vision for sustainability in your organisation should crystallise your ambition and engage staff and stakeholders. We have helped many organisations create a vision that works for them.
4. Strategy – to deliver your vision and goals
Good strategy provides the basis for good business decisions. We have helped leading organisations to understand, prioritise and structure their strategies for sustainability so they can build resilience and meet strategic business objectives.
5. Plan – your actions to implement and deliver
Achieving your strategic goals requires clear and meaningful plans and pathways for action. We develop structured action and management plans that will guide your progress.
6. Report
Sustainability and CSR reporting – tell your sustainability story in a way that can be heard by company leadership, investors, owners, customers and all stakeholders. With many years' experience we provide clear, business relevant guidance and advice for your sustainability reporting and communication
---
Experience
Intersnack Procurement – 5 year strategy for leading food company
Intersnack Group is one of Europe's largest snack firms, sourcing products from across the world. Their procurement company undertakes purchasing for the wider Group and has the lead responsibility for the organisation's value chain. We have worked closely with Intersnack Procurement to develop an ambitious 5 year vision and strategy for sustainable sourcing containing strategic goals and targets and detailed plans for the sustainability of their products. Read more about Intersnack's sustainable business strategy >>
Elopak AS – FutureProof 2020 Strategy
Elopak is a global packaging firm with a strong position in European and Pan-American markets. They wanted to build upon their existing track record in reducing the carbon footprint of their products and processes to create a clear transformational ambition for sustainability.
We provided advice, guidance and strategic support to lead the development of a ground-breaking 10 year vision and strategy for Elopak's sustainability.
Becker Underwood – the world's first business Net-Positive Strategy
Terrafiniti provided strategic consultancy support for over 2 years to help Becker Underwood develop their Net-Positive sustainability vision and sustainability strategy.
Now a recognised leading edge approach, our team's work with Becker Underwood produced the world's first private sector Net-Positive Strategy – a systematic approach to allow each part of the business to assess their performance and engage in progress towards a clear, ambitious corporate goal.
Smiths Group – developing a CSR reporting strategy
We provided strategic assessment, guidance and recommendations for the development of Smith's Group CSR reporting. A FTSE100 company and a world leader in the practical application of advanced technologies, Smiths Group wanted an independent perspective on their approach to CSR management and reporting. We provided a clear pathway for developing their approach.
Royal Hospital for Neuro-disability – a vision for sustainability
Terrafiniti supported the Royal Hospital for Neuro-disability to develop its approach to environment and sustainability management and performance. Our work involved training staff and developing an environmental policy for this national medical charity helping people affected by brain injury.
World Economic Forum – global risk manager's network for sustainability
Terrafiniti provided research and strategic support services to the World Economic Forum to support the development of a global risk manager's network for sustainability.
---
Business context
Strategy development
Good strategy provides the basis for good business decisions. Strategies that support successful and innovative companies will be those which are responsive to fast moving environmental and social issues. Mixing strategy theory and practice, we will help inspire, design and guide a strategy that makes sense for you, your business and your stakeholders. Read more about sustainable business in food and packaging >>
Scenario and sustainability futures management
What do sustainability trends mean for the future of your business? We use scenarios to present a range of possible futures and stimulate your thinking about the future of your business.
Sustainability benchmarking and assessment
How do your sustainability activities compare with your peers and competitors, where are your existing strengths and what are the key opportunities for evolving your approach?
We have developed structured analysis tools, checklists and guidance processes to analyse and locate your practice relative to your peers and sustainability best practice. We can work with you to identify gaps and opportunities, develop appropriate responses to key challenges, and communicate your work to employees and stakeholders.
Value chain analysis
Effective sustainability increasingly requires management up and down the value chain, issues in one part of the chain can impact in others. We use conceptual models and approaches to assist you in analysing the environmental and social dimensions of your whole value chain, understanding impacts and boundary issues and driving innovation through your business relationships.
Sustainability management systems
There is a mass of sustainability information out there but as yet no global standards. We can help you cut through the information overload to focus on the right things in the right order with the right level of ambition. We have a scalable management system approach which builds from a number of key stages to allow you to effectively and simply identify, prioritise, manage and communicate your sustainability performance.
---
How can we help you?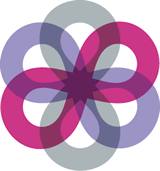 Schedule a free 30 minute consultation
---