Purpose – looking beyond financial returns?
The third in our series on the big sustainability issues for 2020, what's the need for business purpose in 2020?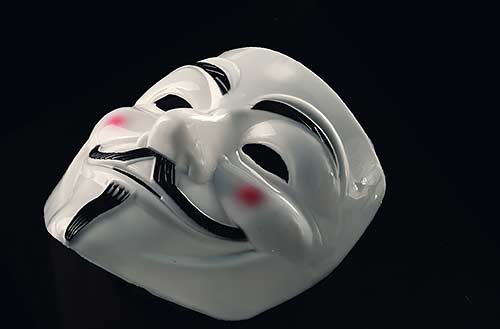 In 2019 we saw an acceleration in the recognition and acknowledgement that a simple focus upon profit and shareholder returns is simply not enough for business in the 21st Century. We believe that 2020 will see this agenda continue to grow, with a focus on the need for organisations to clearly demonstrate how they provide social and ecological utility.
Perhaps the most significant recent development on the idea of business purpose as a defining and motivating factor was the (US) Business Round Table Statement on the Purpose of a Corporation, signed by 181 CEOs of global companies, which concluded that "Each of our stakeholders is essential. We commit to deliver value to all of them, for the future success of our companies, our communities and our country."
While it has been commented on that the Roundtable's commitment was neither all that new or even had much in the way of substance or specifics to back up its commitments, it is certainly encouraging that at some level, business leaders are acknowledging that major components of the capitalist system may have some role to play in the ongoing economic, social and environmental health of the planet.
Davos Manifesto 2020
The Davos Manifesto goes further than the Business Round Table. It sets out the universal purpose of a company in the fourth industrial revolution. The manifesto includes four main categories addressing the needs and consideration of stakeholders, the broader social system, and the company as a stakeholder and global actor contributing to a shared global future. There's a consistent emphasis upon shared value/value creation.
Who do we trust?
The public acknowledgement that companies need to do more than just show how profitable they are is backed up by trends highlighted in the latest Edelman Trust Barometer. An annual, global survey of trends and perspectives on trust conducted in 28 markets and involving over 34,000 respondents.
The 2020 survey found that the world is undergoing a profound shift on who we trust, away from governments, NGOs and media.
It is also becoming clear that not only who we trust is changing, but there is also a growing gap between different groups. Edelman distinguish between the 'Mass Population' and the 'Informed Public', with the mass population having lower levels of trust in public and private institutions and significantly driven by the fact that women have much lower levels of trust in business.
Of the 'Informed Public', 70% trust business (relatively speaking they also trust NGOs and the Media). However, the 'Mass Population' do not trust any of these groups, their percentage trust for business is 55%.
What is behind this? The Edelman work shows continued levels of mistrust together with a growing sense of inequity and insecurity, people are worried about their futures and the survey revealed that 56% of respondents felt capitalism, as it exists today, 'does more harm than good in the world'.
So, what does this mean for sustainable business in 2020? Several things, perhaps the most significant of whcih is that people are fed up with an increasing dissonance between the state of the world, the condition and prospects for their own and their family's lives and the rhetoric and action of our leaders and institutions. Edelman identifies that ethical drivers are 3x more important to company trust than competence. Perhaps the most significant reason for its finding of increasing levels of trust in 'my employer' is that people are more likely to trust a close relationship as they can assess through direct experience whether their employers are worthy of trust, if they do what they say. This means that in order to play a role in building and maintaining trust, there needs to be a genuine move towards authenticity, transparency and action, especially on fast moving social and environmental issues.
To take an example, people are increasingly concerned about the social impacts of global value chains, and the challenges and human costs of fast fashion, food processing and technology production. A trustworthy response to these concerns would be for producers to be capable of demonstrating not only that they understand their complex supply chains, but also can show that their influence and involvement delivers meaningful and provable improvements in the quality of life and economic prospects of the countless thousands of people around the world bound into such chains.
Can your customers truly trust you if you can't prove that you are on top of monitoring and ensuring slavery free supply chains with decent work and wages? In 2020 the pressure for proving and demonstrating trust will undoubtedly increase.
A global vision in focus – getting with the programme?
Set against the shifts in who we trust, and a wider conception of corporate purpose, is another trend set to gather pace in 2020, that of demonstrating connection with and performance against global issues and goals.
Last year saw a significant acceleration in the number of companies connecting and reporting their support for and activities which might contribute towards the UN Sustainable Development Goals (SDGs). For an example of how to engage with relevant goals, see the SDG Compass.
In addition, 2020 is also likely to see business being required to demonstrate commitment to meaningful sustainability performance goals and targets, an example of this is the Science Based Targets initiative (SBT), which supports and verifies business plans for carbon reduction in line with the Paris Agreement and a 1.5 degree future.
A wider trend over the coming year will focus on the extent to which business also locates its dependencies, risks and opportunities in the context of other critical sustainability challenges and fast-moving issues, not least the 9 Planetary Boundaries, the emerging soil crisis and the ongoing collapse of global biodiversity.
People are watching, measuring and benchmarking
Companies unable to demonstrate how they are becoming part of the sustainable solution, offering real ambition and demonstrating meaningful performance, not just doing less bad stuff, will be increasingly called out in 2020 through initiatives such as the World Benchmarking Alliance, which is building its platform, outreach and issue coverage.
Build your business purpose beyond profit
As ever, 2020 is a year for business to step up to sustainability. A good way of checking whether your organisation is performing and reporting on the things that matter for the future of our planet and its people is to explore our recent piece on developing indicators beyond profit, The sustainability of profit – stop looking back – which suggests a range of dimensions to connect your business to the health of the systems that we all depend on.
Covid-19 Update
[30/06/2020]
A lot has happened since this article was written, but if anything the case for business purpose has been crystallised and become stronger. People are looking to companies for solutions and they're recalibrating what they think is important.
Dr Andrew Steer, President of the World Resources Institute, put it bluntly:
"It is imperative that we not only restart the world economy – but also reset it. It would be a tragedy if after spending $10-20 trillion of public money we simply rebuild the same unequal, vulnerable and high-carbon economy we had before."
DISCOVER MORE | Sustainability Issues
Greenwashing – misleading communications on sustainability issues – has various dimensions of risk, but these are often overlooked, and their implications are insufficiently examined.
While greenwashing may appear as simply irritating, it actually causes a range of harm and presents multiple …