"It is always wise to look ahead, but difficult to look further than you can see."
Winston Churchill
Why do business sustainability trends matter? Sustainability in business is gaining momentum both in profile and in practice. Increasingly sustainability is becoming part of core business strategy, where it will have the maximum impact and business advantage. However many businesses risk being left behind. If they merely react rather than act strategically their ability to generate profits and face challenges with resilience will be diminished.
Whether you are defining or refining your corporate sustainability approach what should you be looking for in 2017?
What are the key issues and opportunities for 2017?
What's going to keep you ahead of the pack?
As ever, predicting the future is an inexact science but it's clear that new themes are emerging, and existing issues are building momentum.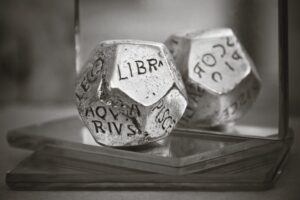 Our focus here is upon sustainability for organisations: how they understand and respond strategically to social and environmental issues as a fundamental component of future business success.
[Also see our thoughts on the top sustainability trends in 2018 >> ]
What are the big sustainability issues for 2017?
Of course the following big sustainability trends below haven't just popped into existence. However, we believe that 2017 will see growing momentum from companies to engage in and understand how they can build value from strategic responses to the challenges they face.
Climate change
Following on from the Paris Accord there's an increased focus on real performance, mitigation, resilience and moving beyond risk to look at market opportunities.
Energy
Improving availability and access while responding to the low carbon agenda.
Food production
Meeting basic needs, improving quality and building resilience in the face of climate disruption and changing demands.
Water scarcity
Understanding is increasing of the linkage between food, energy and water and managing a world where there's increasingly too little clean water in some areas and too much (flood/storms) in others.
Biodiversity
Other organisms underpin our survival and well being, yet humanity is driving global extinctions.
Changing demographics
Population growth, ageing populations in developed countries and the growth in middle classes all have labour, social, migration and development implications.
Geopolitical instability
The current order may be changing. China and India are on the rise, and with fallout from the 2008 crash still unresolved the electorate in the UK, Europe and the US have been looking for change.
The global development agenda
The 17 UN Sustainable Development Goals (SDGs) aim to end poverty, protect the planet and ensure prosperity for all. They set targets for governments, companies and civil society to achieve over the next 15 years.
Inequality and global equity
It's becoming an annual counterpoint to the World Economic Forum annual meetings for Oxfam to highlight the headlines of the growing inequality of the current mode of capitalism. Inequity remains on the increase. Today only 8 people own the same as the world's 3 billion poorest.
Find out more on key sustainability issues >>
Read our concise review article on business and global sustainability context >>
What are the key trends in business sustainability 2017?
Businesses need to respond to the issues above, but exactly how to respond and what they will need to do will vary from company to company.
Based upon our assessment, industry research and feedback from clients, we believe that the following trends will feature strongly in 2017.
Global context – the issues you can't afford to ignore
Companies can little afford to ignore the global context in which they operate. They must be able to demonstrate how their products and services not only make them money but also make a difference to the world's big challenges.
We outlined some of the key issues above, their relative importance (in terms of risk, security of supply, market opportunities etc.) will vary depending upon the nature of your business, its dependencies, culture, markets and the nature of your value chain. Navigating these successfully will require research and contextual agility.
Purpose
How globalisation and capitalism contribute to society is still under the spotlight. As a result of their position at the 'coalface', companies are increasingly looking to define and communicate their purpose and and how they better serve society's needs. Defining and implementing purpose isn't simply a PR or marketing exercise, it can help drive performance, win market share and improve staff retention and productivity.
For some simple and searching questions to help you assess and develop your organisation's purpose, see our article Utility – the fundamental metric of social impact.
Transparency
Driven by political change and examples of breaches of trust by governments, companies and civil institutions, increased demands for transparency arise from citizens, consumers and customers. Social technology means it's never been easier to discover the truth – even amongst all the noise.
It's good to be transparent about sustainability issues and challenges, but to do so effectively means you need to know what's going on throughout your value chain and to discover (and manage) any existing or potential issues before anyone else does. To see an example of the work we have done with clients on sustainable supply chains, see the strategy we developed for Europe's largest snack firm, Intersnack.
Multiple capitals
The multiple capitals concept provides a way to consider additional sources of value, not just financial. Different approaches are taken to defining multiple capitals but most feature; natural, social, manufactured, human and financial capitals.
As the concept has gained wider acceptance and a number of tools have emerged to help companies consider their dependence and impact upon different capitals. Some key ones include:
Multiple capitals at the heart of reporting sustainability, such as the International Integrated Reporting Council's (IIRC) Capitals Framework. and the Sustainability Standards Accounting Board (SASB) Conceptual Framework.
The Natural Capital Coalition's Natural Capital Protocol provides guidelines to support better decision making by considering business dependencies.
The WBCSD's emerging Social Capital Protocol is developing a harmonised approach to measuring social value creation and impacts.
Find out more on key sustainability trends >>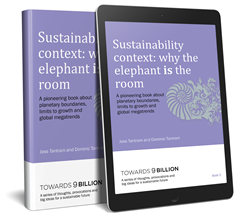 For more insight and analysis on multiple capitals, read our very affordable and accessible e-Book Sustainability Context: Why the elephant is the room, available from the Amazon Kindle Store.
Sustainability Reporting
While sustainability reporting is of course nothing new, there is increased focus on meeting demands for transparency (see above) and upon materiality (issues of strategy, performance and impact which are core to future business success).
Here are some key recent or forthcoming changes in reporting:
The Global Reporting Initiative (GRI) has standardised – the GRI has moved from its Guidelines to a set of Standards, the first global standards for sustainability reporting.
Integrated Reporting is gathering speed and the use of the IIRC Integrated Reporting Framework seems to be increasing.
The World Business Council for Sustainable Development (WBCSD) has launched The Reporting Exchange. This provides comprehensive information on requirements, guidelines and regulations related to providing non-financial information.
---
Get the low down and guidance on key sustainability issues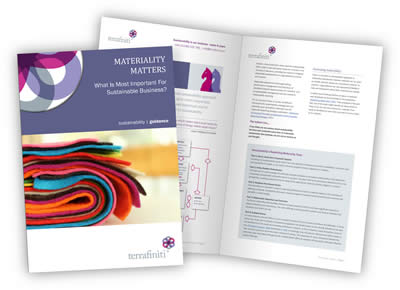 For more comprehensive insight and information on the sustainability Reporting trends, get our free sustainability guidance and resources >>
---
Sustainability for investors and markets
Sustainability has long been on the agenda of specialist investors. However momentum is now growing for wider market engagement by 'mainstream' investors in understanding how sustainability will shape the success of their investment strategies. This move has partly been accelerated by the success of divestment campaigns, so far mainly aimed at withdrawing investment from high carbon activities or from other stocks such as tobacco. However, in line with other developments in sustainability we would expect similar initiatives to spread to other areas of activity that are considered undesirable for a sustainable future.
From a company's perspective, improved sustainability performance can enhance access to capital, reduce the cost of capital and help attract stable long-term investors. A recent report by Nielsen found "that brands with a demonstrated commitment to sustainability saw more than 4% sales growth, while those without grew less than 1%."
On a wider agenda, initiatives such as UNEP's Inquiry into the Design of a Sustainable Financial System are asking big questions about the nature and purpose of finance. The underlying theme behind all this activity is the idea that sustainable investment is simply good investment, and that the world is too small and too interdependent to ignore how the money that we spend today shapes the future that we will share tomorrow.
Find out more on key sustainability issues >>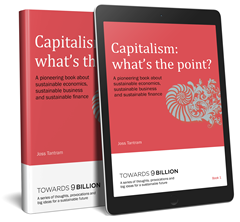 See our overview of how sustainability delivers financial outperformance >>
Interested in how our systems of value could deliver good for us financially, environmentally and socially over the long term? Read our incisive and visionary short e-Book Capitalism: What's the point? – at the Amazon Kindle Store.
---
---
Priorities for business
Of course, such issues are large and complex (to simplify greatly). They involve global citizens, governments, civil society, institutions and NGOs and drive public and policy agendas. They also involve business – but how can your company get its head around the challenges these issues raise?
Impacts and priorities will be different in different companies and business sectors, depending upon the resources they depend upon, how they compete, their customer base and market positioning.
However, in general, these big sustainability issues will affect your company as follows:
How your business activities depend upon and impact the issues, and the implications that changing availability, prices and risk may have for your business model – the dependencies that you have and your vulnerability to change in these dependencies
The nature of evolving policy, regulation, investor focus and emerging sustainability standards
Public attitudes and behaviour
Changing customer requirements
The changing competitive environment
These factors can either be viewed as threats to business as usual or as opportunities to innovate your business model, products and services.
Whatever the appetite for innovation and leadership in your company, these evolving issues will continue to drive the integration of sustainability considerations and priorities into the way your business undertakes the following:
Strategic analysis and strategy development
Risk analysis, assessment and planning
New product development and business innovation
Performance management
Non-financial communication and reporting
There's no single magic bullet to simplify what this means for any one business. However, there are practical and straightforward tools and processes which we use with our clients to identify the issues that matter for them, develop ambition, vision and strategy and plan real-world responses to maximise opportunities and build business value.
By confronting the issues that matter for you in your company and planning business-relevant action it's possible to develop leadership, win market share and build businesses fit for the future.
DISCOVER MORE | Sustainability Issues
Greenwashing – misleading communications on sustainability issues – has various dimensions of risk, but these are often overlooked, and their implications are insufficiently examined.
While greenwashing may appear as simply irritating, it actually causes a range of harm and presents multiple …