Procurement BV – Buying into the Future, Strategy development & strategic support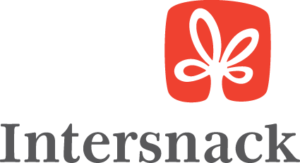 Terrafiniti has worked with Intersnack to define and build their sustainability strategy and provide ongoing support for development and implementation. The strategy is called Buying into the Future.

As a result, Intersnack can now powerfully demonstrate its sustainability ambition, commitments and achievements. The strategy has identified significant financial savings and helped secure preferred supplier status with a major customer.
Business case and vision development
Our work with Intersnack delivered a strong and ambitious commitment to sustainability. Based upon the development of a clear picture of the trends, pressures and requirements for sustainability for the company, we produced an analysis of the implications of commercial, social and environmental issues for Intersnack's business. This gave rise to the development of a clear sustainability Vision for the company.
Strategy development & support
Building from the company's vision, we developed a compelling and comprehensive strategy through work with teams from across the business.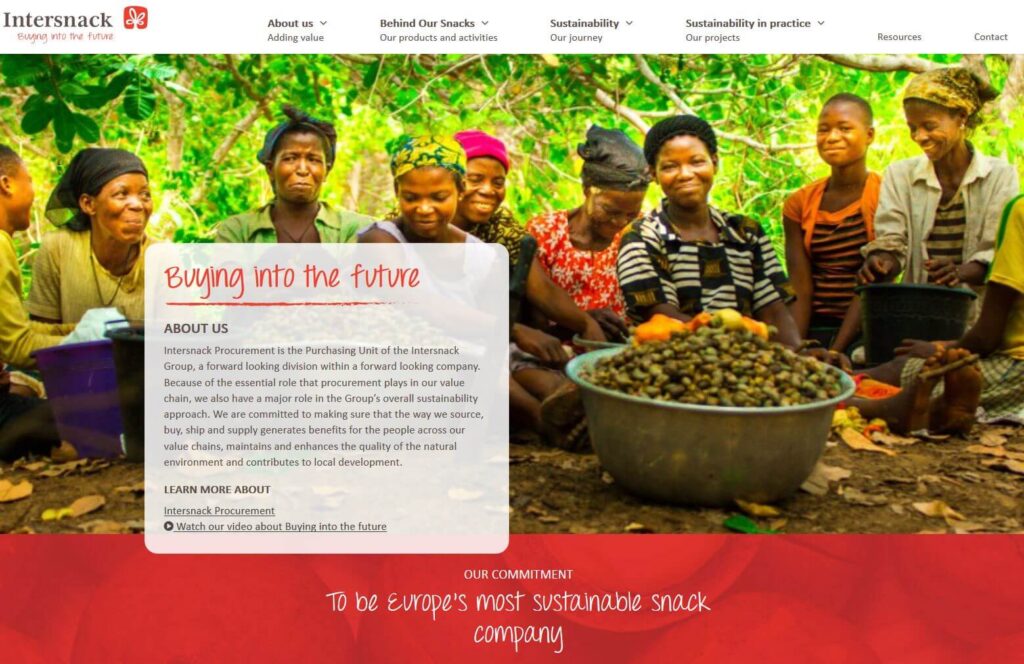 "Beginning with securing top management commitment and staff engagement, Terrafiniti supported the team in shaping a sound company sustainability ambition, define well-grounded roadmaps, articulate congruent action plans and develop a robust governance system." *
The strategy brings together the company's vision and ambition, goals, governance and management approach together with a series of detailed route maps for each of ISP's material activities and commodities to deliver against the firm's ambition. Buying into the Future and details on the company's commitments developed through our work are described in detail on Intersnack's dedicated Buying into the Future website, click here to explore.
Sustainability Charter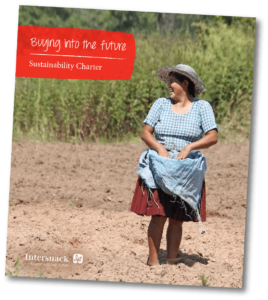 Our work gave rise to Intersnack's Sustainability Charter publication, a clear overview of the company's approach and commitments for sustainability. The Charter has been a valuable communications tool for the company and has played a key role in meeting the requirements of leading clients and supporting Intersnack's position as a sustainability leader in their sector.
Performance management
Terrafiniti worked with Intersnack to build the governance, management and performance assessment structures that allow the company to assess and communicate its progress in delivering its sustainability vision.
Outcomes of our work
Intersnack has a clear and easily communicable story about its sustainability ambition, commitments and achievements.
Intersnack has systems and structures in place for the effective management of sustainability in its supply chain.
Significant projected monetary savings from actions identified through the process undertaken with Intersnack.
Intersnack has consolidated and built its status as a supplier to leading brands, with its sustainability approach delivering preferred supplier status with a major supermarket group.
Outputs produced from our work
Sustainability Strategy
Operational Strategy
Public Sustainability Charter
Dedicated sustainability website
Buying into the Future strategy video
Identification of key sustainability issues and management priorities
Clear plans and activities for key commodity and activity areas
Further support for wide range of sustainability topic areas
"Rigorous in the process, but flexible in the approach, Terrafiniti's professionalism and dedication has been impeccable. The depth and the extension of Terrafiniti's knowledge coupled with their solid field experience, provided the type of guidance and coaching that we needed to promote and embed sustainability considerations in our business processes and culture."
* Daria Toschi, Senior Manager Sustainability Development, Intersnack Procurement B.V.