"A thing is right when it tends to preserve the integrity, stability, and beauty of the biotic community. It is wrong when it tends otherwise."
Aldo Leopold
We are pleased to announce that our Towards 9 Billion books will be out next week, available from the 4th July.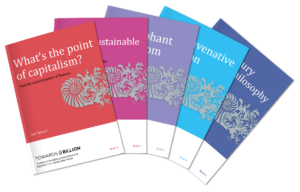 The books collect together our writing from over the past 4 years under a series of themes, exploring key issues in sustainability and presenting a number of big ideas to build a sustainable and equitable future.
There are 5 in the series. The first editions are free to download and can be accessed by going to www.terrafiniti.com/towards-9-billion-books
"Terrafiniti's Towards 9 Billion creates positive, playful ideas which help us describe and drive a future where we and our planet can flourish together."
KoAnn Vikoren Skrzyniarz; Founder, Chief Executive, Sustainable Brands.
The books – overview
Each of the books is a quick read and designed to allow you to dip in and out. Here is a quick description of each one.
Book 1 – What's the Point of Capitalism?
A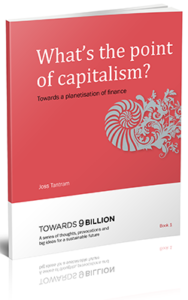 n exploration of what might be possible if we are brave enough to ask the big questions. Do our current systems of value contain the seeds of the next ones? Must profit for one always mean loss for another? How do we move to an economy where common good and private interest naturally align?
Book 2 – What is Sustainable Energy?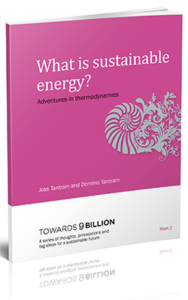 What makes truly sustainable energy? This book examines how nature uses energy for growth and highlights the differences between natural and human systems. We also explore new ways of thinking about the circular economy and how to assess energy quality.
Book 3 – The elephant is the room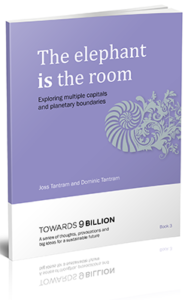 In an unsustainable world, context is king. Book 3 discusses approaches to addressing sustainability context; exploring their value and limitations, as well as the challenges they face in becoming integrated into economic, market, strategic and policy thinking.
Book 4 – The Rejuvenative Revolution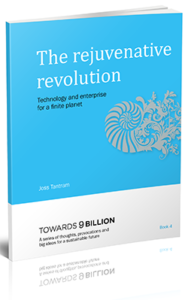 Sustainability is about innovation; the creation, development and deployment of new technologies and also of our systems of production and distribution.
Book 4 suggests new ways of categorising and valuing the fundamental elements of rejuvenative, sustainable technology; presenting essential tools for building a sustainable world.
Book 5 – 21st Century Natural philosophy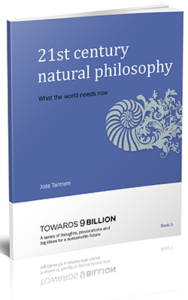 Sustainable change occurs through a mix of factors of which "truth" can often take a back seat to fear, self-interest and the status quo.
If change is capricious and unpredictable how do we explore optimism in the face of possible doom?
Tell us what you think!
We hope you enjoy our ideas and analysis. We are always keen to hear what people think of our writing and are constantly looking to build on our thinking through partnership and collaboration.
If you would like to work with us to develop your thinking on some of the critical issues of our age please get in touch.