Who do we work with?
The following people and companies have kindly provided testimonials about working with us…
---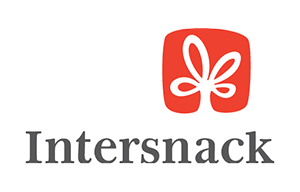 "Rigorous in the process, but flexible in the approach, Terrafiniti's professionalism and dedication has been impeccable.
The depth and the extension of Terrafiniti's knowledge coupled with their solid field experience, provided the type of guidance and coaching that we needed to promote and embed sustainability considerations in our business processes and culture.
Our work with Terrafiniti goes beyond consultancy; they have contributed to building and leveraging the internal capacity needed to promote pivotal changes and create regenerative value for the company and society at large."
Daria Toschi, Senior Manager Sustainability Development, Intersnack Procurement B.V.
---
"Working with Joss and benefiting from Terrafiniti's many years of experience, has been instrumental in identifying the key elements in the definition of a successful strategy.
Joss has provided invaluable input and has acted as a sounding board in the review of critical aspects like management buy-in, governance and structures and identification of obstacles and solutions in the smooth implementation of sustainability strategies."
Ara Quinza, Senior Sustainability Manager, Fashion Industry
---

"…these guys brought the challenges of sustainability down from a "religious doomsday approach" to applicable actions in a "down-to-earth industry!"
Dagfinn Hansen, Senior Manager Environment, Elopak
---

"My experience of Joss and Dominic, both from the WWF One Planet Leaders training and from consultancy, has been that they are of an exemplary calibre and are deeply knowledgeable with many years of experience. They are not new to the subject of sustainability, unlike an increasing number of agencies."
Jake Backus, Customer Sustainability Director, Coca-Cola Europe
---

"Joss and his team gave us strategic insights which we could not have done ourselves. His constructive criticism, based on a genuine understanding of Aviva, was vital to us during a time of change."
Tom Oxley, CR Manager, Aviva UK.
---

"Terra has worked with WWF International since 2004 supporting our work driving the development of sustainable companies. They played a fundamental role in making the WWF One Planet Leaders Programme the success it is today".
Jean-Paul Jeanrenaud, Director, Corporate Relations, WWF International
---

"Dominic and Joss Tantram applied their wide knowledge of sustainable development and how this applies to those involved in home building in supporting a major zero carbon skills project. They provided first rate services and ensured the high standards I required for this project were delivered."
Annie Hall, Director, GainPerspective
---

"The depth of Terrafiniti's knowledge and the breadth of their sustainability expertise was clear from their support and delivery of WWF's One Planet Leaders Programme."
Graham Seabrook, Head of Carbon Footprinting, BT Plc
---

"I have worked with Terra Consult/Terrafiniti over the last 7 years during positions at WWF International and more recently at the World Economic Forum. They have helped me in addressing several key business challenges and have been instrumental in ensuring that I have been able to deliver value and realise new business opportunities for my organisations and their respective client bases. I have always been able to rely on Joss and Dominic to provide invaluable insight and cutting edge consultancy services in the sustainability field and look forward to continuing our work together in the future."
Jonathan Quigley
---

"Terrafiniti has always provided us with clear expertise and insight on the latest sustainability reporting practice. This has supported us in growing our capacity and creating business value through new services and approaches."
Sallie Cooke-Pilot, Director of Corporate Reporting, Black Sun Plc
---
See more about us >>
We have worked with a wide range of organisations including:
Boussias Communications Ltd
Construction Skills
Federation of Master Builders
Ikea
Lactalis UK & Ireland
Intersnack Procurement
Lactalis Nestle Chilled Dairy
Marcus Evans
National Grid
Nestle
P&G
Royal Hospital for Neuro Disability
Scott Fleary Productions
Sodexo
Surrey Nature Partnership
Swarovski
Travis Perkins
University of Surrey
World Economic Forum
WWF International
YMCA
Mitsubishi Chemicals Advanced Materials
Neo
Orsted
People's Postcode Lottery
RNLI
Shell
Smiths Group PLC
Surrey Wildlife Trust
Swift Industrial
University of Nottingham
WBCSD (World Business Council for Sustainable Development)
WEF (World Economic Forum
WWF UK