Small particle air pollution – when will we clear it?
PM2.5 (small particle) air pollution is one of the most harmful types for human health, exposure has been linked to heart and lung disease, mental health and many other conditions including stroke, cancer and mental health. Air pollution also disproportionally affects children.
A global study in 2019, by the Forum of International Respiratory Societies, concluded that air pollution affected nearly every cell and organ in our bodies.
Last week Italian researchers concluded that long-term exposure to air pollution is also related to greater risks of autoimmune diseases including around a 40% increase in risk for rheumatoid arthritis and increased odds of suffering from inflammatory bowel and connective tissues diseases.
So, with ever-mounting evidence – air pollution is assessed by medical experts to be responsible for tens of thousands of premature deaths a year – it's unclear why progress to reduce it is so slow.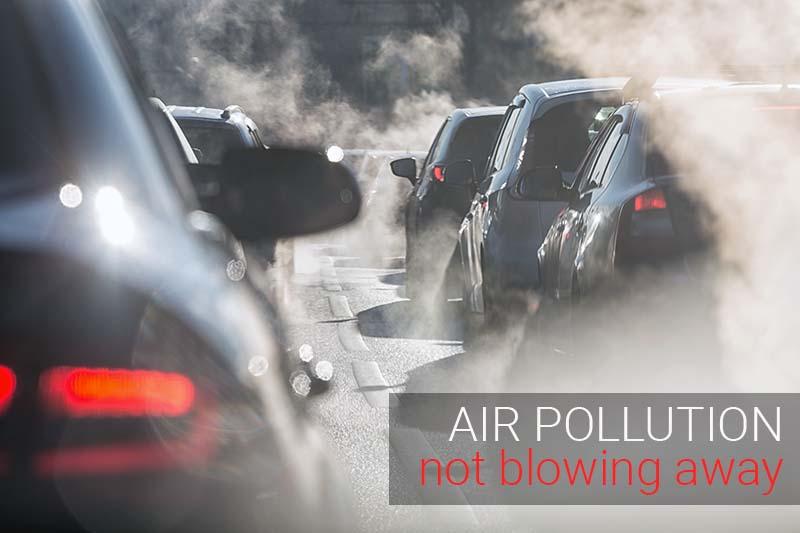 Setting healthy targets
The main sources of PM2.5 are road vehicles (in towns and cities), industrial sources (again in developed areas) and likewise the use of non-smokeless fuels. In more rural areas agriculture can be an important source.

This week the UK government published new targets under the Environment Act. But they seem to lack ambition or in fact any defendable linkage with international standards. The new air quality limit is 10 micrograms per cubic metre of air by 2040.
That will allow twice the quantity of PM2.5 air pollution as the World Health Organisation's recommended upper limit.

It's unclear why the Government is not moving faster. But the issue fits into a wider pattern where we seem unable or unwilling to deal with longer-term chronic issues than we are with shorter-term acute ones.
Many companies are acting by reducing fleet emissions and thought optimising their use of logistics. This may be motivated more by efficiencies and saving money – and for meeting carbon reduction targets (all valid motivations) than by the reduction in air pollution which is a welcome bonus.