About Us | Terrafiniti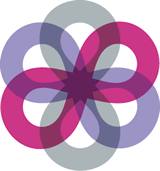 As a sustainability consultancy with an outstanding track record in innovation and best practice, Terrafiniti is dedicated to helping organisations manage their sustainability and ESG/CSR challenges with innovative, creative and effective tools that deliver results.
We help companies achieve results by developing strategic responses to build long-term value and uncover new opportunities.
Typically we work with leaders and sustainability teams in ambitious or leading companies who:
Need to develop a strategic and planned sustainable approach based upon business risks and opportunities – but are unsure where to start
Have a number of sustainability/ESG/CSR initiatives, but find they are largely reactive, not joined-up and not providing results
Are concerned they can't communicate progress made in a structured way
Find it difficult to respond to customer or investor requests.
With 45+ years collective experience in consulting, our two partners have worked with blue-chip companies, SMEs, NGOs and government agencies around the world.
On this page
Experience | How do we work? | Are we right for you? | Five reasons to work with us | Working with us
Terrafiniti's Consultants
Dr Dominic Tantram | Founding Partner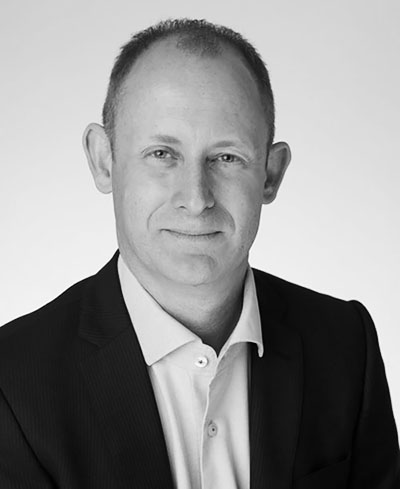 Unlike many sustainability/ESG/CSR consultants, I've helped people identify the real social and environmental issues they need to tackle to reduce risk and build business value.
My approach is based upon tackling issues at their root, not treating the symptoms.
I've worked with sustainability managers, managing directors, CEOs, technical and operational staff and many others to cut through the complexity of sustainability and build realistic and tangible actions.
What can I help you do?
Build support across the organisation
Explore and identify a 'corporate' business case
Help integrate Sustainability/ESG/CSR across functions
Develop plans with your leadership/board.
What can I help your company/organisation do?
Identify and prioritise social & environmental issues
Examine issues in the context of global trends and your business situation
Develop vision
Explore ambitions
Establish priorities
Set goals, targets and KPIs
Engage stakeholders
Advance implementation plans.
Some headline facts
I'm a qualified and recognised sustainability expert with over 25 years experience in consultancy
I'm a Chartered Environmentalist and Fellow of the Institute of Corporate Responsibility and Sustainability (ICRS)
I was one of the original developers and tutors on WWF International's One Planet Leaders Executive Training Programme in Sustainability
I have worked for companies, NGOs and Governments around the world.
Schedule a free 30 min consultation
Joss Tantram | Founding Partner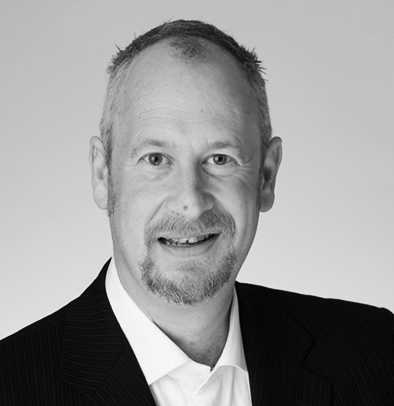 I can bring over 25 years' experience advancing the practice of sustainability and sustainable corporate strategy to help you achieve your goals. I have trained executives from the world's biggest companies, delivering value on five continents.
Some headline facts
Twenty plus years in consultancy with global companies, government & NGOs
Innovative, practical focus
Written 5 books at the leading edge of sustainability
Built sustainability strategies for leading companies
Built and lead WWF International's One Planet Leaders Programme 2005-2010
Delivered training in Brazil, the Philippines, Australia, Canada, Switzerland, Norway, Sweden, Finland, the United Arab Emirates, Qatar, the Netherlands & throughout the UK
Contributor to leading global sustainability websites.
I work with
Business owners
Corporate leaders
C-Suite executives
Chief Sustainability Officers
Sustainability & CSR Directors
Of
High growth companies
FTSE 100 & Fortune 500 companies
Charities and Foundations
The multi-nationals of the future.
If you want sustainability, ESG & CSR that grows and drives your business I can assist you in developing a clear, powerful plan of action via advice, coaching, bespoke training or consultancy.
Schedule a free 30 min consultation
Experience
Terrafiniti draws upon extensive experience in the theory and development of pragmatic, applied approaches to the challenges of sustainability within the UK, Europe and across the world.
We have an unrivalled track record in the development of innovative approaches to corporate sustainability, working with some of the planet's largest businesses and NGOs.
We have been involved in a large range of natural environment and protected area projects including habitat inventory and mapping and resource mapping, planning and strategy.
By providing a unique mix of sustainability, business, ecological and stakeholder-based approaches we can provide strategic insight and practical solutions.
Best practice, standards and guidance
We have been involved with or contributed to:
SIGMA Project, FORGE, BS8555, BS8900, ISO 26000, Hotel Benchmark
To Whose Profit? series
WWFs One Planet Leaders Programme
Edie Sustainable Leaders Awards
ACCA Judging
CAF Judging
RSA working group
PP4SD
Sustainability Action Network
Development of best practice for the socio-economic profiling of protected landscapes
What does Terrafiniti do?
We work with you to help make your business more sustainable; identifying risks and opportunities, focusing on the things that matter and helping you define your approach (strategy) and practical changes at an operational level (embedding and implementation).
What steps can we help you take?
We can:
work with you to identify priorities and to establish or refine your sustainability agenda. More on sustainability strategy >>
help ensure that you are fully up to speed on current regulatory requirements and keep you abreast of current thinking and wider trends.
work with you in identifying actions you can take to help towards a sustainable future and meet your social responsibilities.
design and implement management, monitoring and reporting mechanisms, to drive performance and communicate progress. Sustainability reporting >>
develop and implement sustainability training about the issues, skills and behavioural changes required to address them.
We also work extensively in sustainability R&D, with companies, universities and NGOs and can bring the benefit of this experience to you.
How we work
Our approach is friendly and open, working with businesses to provide advice and support that's useful. If we don't think we can help you we'll tell you.
We provide a mixture of consultancy, research, training, coaching and benchmarking services. We determine the mix you might need after discussing your objectives, what you want to change and the results you want.
But if you really want to know more about us – just contact Dominic or Joss for a chat – we're not scary (not really!).
Are we right for you?
Ambitious
We like to foster ambition – in sustainable impact and business success. That's challenging and not for everyone.
Sector specialism
Some people think their business sector has unique challenges. You're the expert on your business, we're the experts in sustainability. We've worked with manufacturers, food, agriculture, packaging, finance, fashion, IT, gifts and charities from local to global.
Size
We've chosen to remain focused, specialised and networked. If you don't like that then go to the big four. We'll welcome you back later.
Cost
Our fees reflect our deep experience. Some don't see the value in the bespoke support we provide. It's a good test of commitment.
Change
We want you to achieve results, this typically involves asking difficult and uncomfortable questions to get beyond symptoms to underlying causes. Not everyone is up for the journey.
Why Terrafiniti for Sustainability?
1. Proven
We have provided consultancy and training to small, medium and multinational companies, governments and NGOs around the world.
2. Specialists
We are qualified and recognised professionals, with science backgrounds and over 50 years' collective experience in sustainability and business.
3. Practical
We translate the challenges of sustainability into business-relevant actions that you can use. We'll help you target the areas where you can save money, reduce risk, exploit opportunities and build value.
4. Innovative
We specialise in sustainable innovation, thinking up to the scale of the challenge and delivering leading practice.
5. Flexible
We provide, bespoke services to meet your needs effectively and efficiently.

Terrafiniti's two founding partners / prime consultants are two of only six Inaugural Working Fellows in the Institute of Corporate Responsibility and Sustainability. Chair of the ICRS, Claudine Blamey said, "Offering Fellowship to the very best CRS practitioners strengthens the profession and the Institute. Those selected have a wide range of skills and experiences and over the course of their careers they have successfully addressed the broad spectrum of issues and challenges that confront those working in the sector."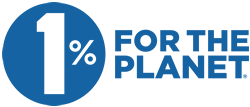 Terrafiniti is a member of 1% for the Planet, an alliance of businesses that donate at least 1% of their annual revenues to environmental organisations worldwide. Members of 1% for the Planet recognise that environmental and social sustainability requires actions and activity beyond the direct influence of their organisations and that the future of their business relies upon healthy and viable societies and ecosystems.
Working with us
We have extensive experience as a sustainability consultancy firm and use our expertise and understanding to focus upon presenting complex issues as simply and clearly with an emphasis on developing your capacity to build sustainable business value.
Our approach is friendly and open, providing real advice and support that's useful. If we don't think we can help we'll say so.
We're always happy to discuss your requirements. We can sit down with you to review your needs and provide an outline of how we can assist you.
Schedule a free 30 min consultation
See more:
Our Sustainability Services & CSR >>
How can we help you?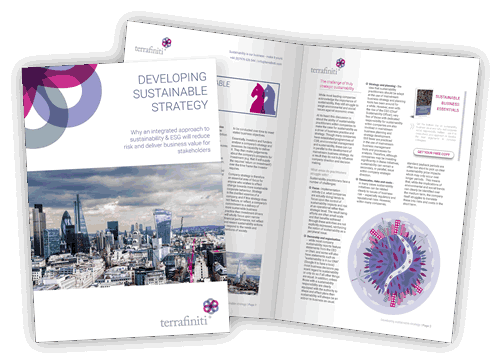 EVERYTHING GOOD STARTS WITH A CHAT
We love to talk – get in touch to send a message or book at a call to discuss your sustainability issues – if we can't help you we'll say so – and try and find you someone who can!