About Us | Terrafiniti
As a sustainability/ESG consultancy with an outstanding track record in innovation and best practice, Terrafiniti is dedicated to helping organisations manage their sustainability and ESG/CSR challenges with innovative, creative and effective tools that deliver results.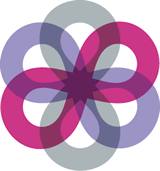 We help companies achieve results by developing strategic responses to build long-term value and uncover new opportunities.
Typically we work with company leaders and sustainability teams in ambitious or leading companies who:
Need to develop a strategic and planned sustainable approach based upon business risks and opportunities – but are unsure where to start
Have a number of sustainability/ESG/CSR initiatives, but find they are largely reactive, not joined-up and not providing results
Are concerned they can't communicate progress made in a structured way
Find it difficult to respond to customer or investor requests
Want to be authentic and avoid greenwashing.
With 45+ years of collective experience in consulting, our two partners have worked with blue-chip companies, SMEs, NGOs and government agencies around the world.
Terrafiniti's Sustainability Experts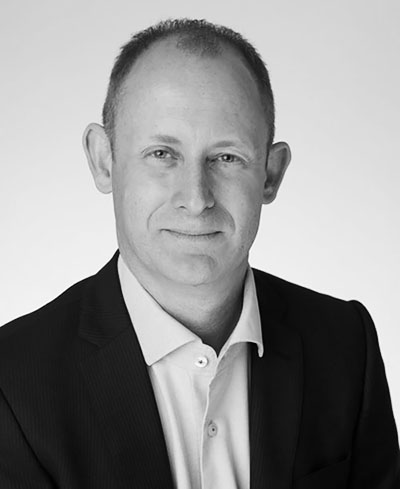 Dr Dominic Tantram
Founding Partner
"I specialise in helping organisations navigate the complexities and opportunities of sustainability. I can help you by diagnosing priorities, developing strategies, plans and goals to help meet your objectives."
Dominic is a Chartered Environmentalist and Fellow of the Institute of Corporate Responsibility and Sustainability (ICRS) with over 25 years of experience in consultancy.
He has worked on projects for leading companies, industry groups and universities, WWF, WEF and other NGOs, the European Environment Agency and UK Government Departments.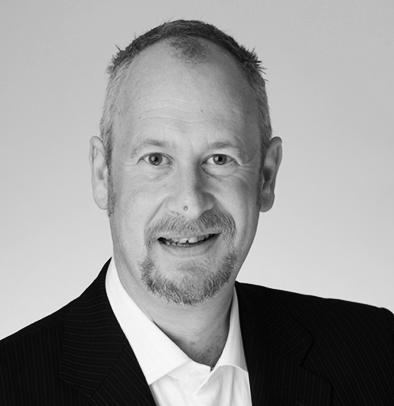 Joss Tantram
Founding Partner
"I can bring over 25 years' experience advancing the practice of sustainability and sustainable corporate strategy to help you achieve your goals. I have trained executives from the world's biggest companies, delivering value on five continents."
Joss brings over 25 years of experience advancing the practice of sustainable corporate strategy and pioneering the idea of sustainability as a value concept.
He has trained senior executives from more than 200 companies around the world in sustainable strategy and was a founder of WWF UK's Business Education Unit. From 2019 to 2022 Joss was part-time Director of Redefining Value at the World Business Council for Sustainable Development (WBCSD), leading their work on capital market engagement and sustainable corporate transition.
Our Experience
Terrafiniti draws upon extensive experience in the theory and development of pragmatic, applied approaches to the challenges of sustainability within the UK, Europe and across the world.
We have an unrivalled track record in the development of innovative approaches to corporate sustainability, working with some of the planet's largest businesses and NGOs.
We have been involved in a large range of natural environment and protected area projects including habitat inventory and mapping and resource mapping, planning and strategy.
By providing a unique mix of sustainability, business, ecological and stakeholder-based approaches we can provide strategic insight and practical solutions.
Best practice, standards and guidance
We have been involved with or contributed to:
WBCSD's Future Proof Business Guide
WBCSD's An architecture for sustainable value transition within social and planetary boundaries
WBCSD / SRI- Connect Sustainable IR
Standards in sustainability – SIGMA Project, FORGE, BS8555, BS8900, ISO 26000, Hotel Benchmark
WWF-UK's To Whose Profit? series
WWF International's One Planet Leaders Executive Development Programme
Various sustainability awards judging: ACCA UK Corporate Sustainability Reporting Awards, CAF Corporates & Communities Awards, Edie Sustainable Leaders Awards
Professional Practice for Sustainable Development (PP4SD) project
WWF-UK's Sustainability Action Network
Development of best practices for the socio-economic profiling of protected landscapes.

Terrafiniti's two founding partners/sustainability consultants are two of only six Inaugural Working Fellows in the Institute of Corporate Responsibility and Sustainability. Chair of the ICRS, Claudine Blamey said, "Offering Fellowship to the very best CRS practitioners strengthens the profession and the Institute. Those selected have a wide range of skills and experiences and over the course of their careers they have successfully addressed the broad spectrum of issues and challenges that confront those working in the sector."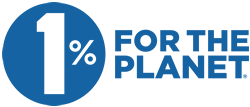 Terrafiniti is a member of 1% for the Planet, an alliance of businesses that donate at least 1% of their annual revenues to environmental organisations worldwide. Members of 1% for the Planet recognise that environmental and social sustainability requires actions and activity beyond the direct influence of their organisations and that the future of their business relies upon healthy and viable societies and ecosystems.
Our Associates
We've been working in sustainability for a very long time. One benefit of this is forging partnerships with some of the leading people in the sector. Our associates provide additional specialist expertise as and when needed.
Circular Economy Strategy & Practice
Lighthouse Sustainability Ltd
Lighthouse specialises in circular business models and the opportunities they offer to do business more sustainably. To meet our sustainability goals, many roads lead back to resource efficiency and circularity. It's not always that straightforward, so with more than 40 years of combined experience in our team, we see our role as translators and guides.
Emma Burlow | Founder
Emma, the founder of Lighthouse Sustainability, has 25 years of experience helping businesses achieve their sustainability goals. She specialises in circularity, carbon reduction, and wider sustainability both as an adviser, coach and trainer. Emma has helped established businesses find practical solutions to sustainability challenges and supported start-ups to revolutionise traditional industries. Previous clients include John Lewis, Waitrose, Central England Co-operative, DEFRA, Magnox, Beko Plc, WRAP, and Zero Waste Scotland. Emma is a Carbon Literacy Trainer and was previously the Head of Circular Economy for Resource Futures. She currently serves as a Director of reusable medical textiles start-up Revolution-ZERO, and Technical Assessor and Special Advisory Group member for the UKRI NICER Programme.
ESG Investor Relations, Communications & Direct Engagement
InterAxS Global Ltd
InterAxS Global is an independent corporate access company focused on sustainability. With a highly experienced team in Corporate Access, Investment Banking and Sustainability, they offer a variety of ESG-focused resources to help companies implement and deliver sustainability engagement programmes. They recently worked with the World Business Council for Sustainable Development (WBCSD) on a Sustainable Investor Access programme to test the concept of efficient direct communications between companies, investors and ratings agencies. Their clients include large, listed companies across the globe; National Grid, HSBC, Campbells, Arcelor Mittal, JBS, Barry Callebaut, Experian, Smurfit Kappa, Mondi, Britvic, Ocado and NatWest.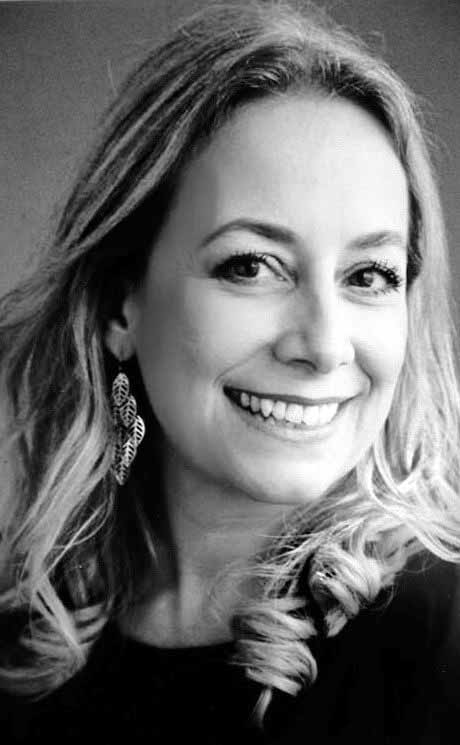 Cathy Norbury | Co-Founder
Cathy previously worked at Credit Suisse for 20 years, initially in Equity Research and then leading the EMEA Corporate Access Team.
Prior to joining Credit Suisse, Cathy spent two years in the Equity Sales team at Henderson Global Investors. She has a wealth of experience in Corporate Access and Investment Banking and has established connections with senior-level management of listed and non-listed companies, along with relationships with institutional and private investors, government officials, industry experts and think tanks.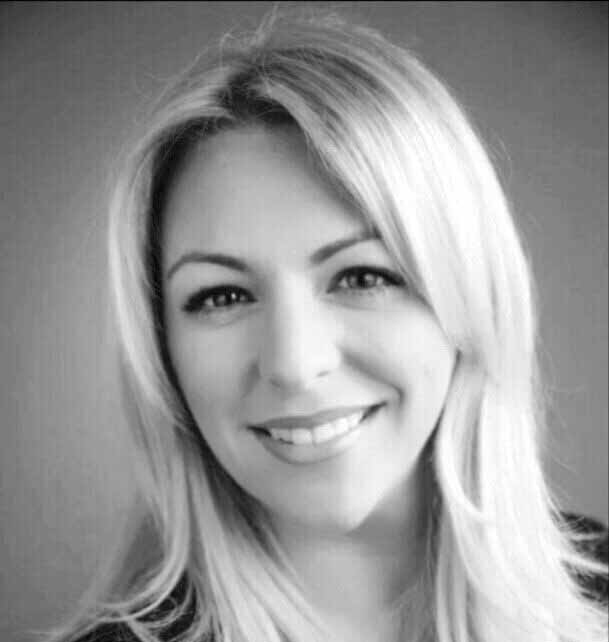 Lucy Richardson | Co-Founder
Lucy previously worked at Credit Suisse for 15 years, initially working in Equity Sales and then leading the EMEA Corporate Access Team. Prior to joining Credit Suisse, Lucy spent five years at Citigroup as a European Press Officer. She has a wealth of experience in Corporate Access and Investment Banking and has established connections with senior-level management of listed and non-listed companies, along with relationships with institutional and private investors, government officials, industry experts and think tanks.
TCFD, Climate Change, Strategy & Energy Transition
JS Global Advisory LLP
JS Global Advisory LLP works with companies and organisations addressing the challenge of climate change, building on expertise in creating global programmes and developing sustainability-driven strategies for managing risk, building resilience and creating opportunity. The partnership brings deep experience in the hard-to-abate sectors – Energy, Mining & Metals and Shipping – as well as working with Retail, FMCG and Financial Services. They have particular expertise in understanding climate-related risks and opportunities through the use of disclosure in line with the Task Force on Climate-related Financial Disclosures (TCFD) together with other reporting frameworks including GRI, the UN Global Compact, the EU Taxonomy and Green Finance rules and regulatory requirements.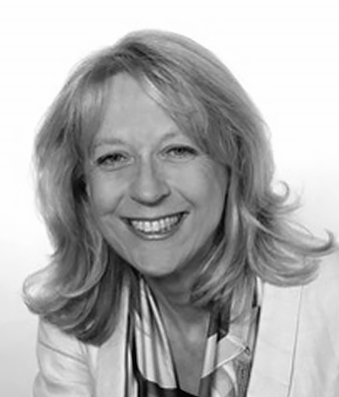 Jane Stevensen | Founding Partner
With a background in corporate business, consultancy and as a non-executive director, Jane has the breadth and depth of perspective to support and advise businesses strategically and operationally. She is a regular speaker and panellist at global climate conferences including UN COPs, Global Visionaries (Chatham House) and Climate Action Sustainable Investment Forum events. She believes there is an urgent need to move from rhetoric to action, to think differently and work out the language of how to communicate what needs to be done and to get on and do it.
Jane was formerly the Managing Director of the Climate Disclosure Standards Board (CDSB) and CDP's Engagement Director to TCFD, advising on the development and implementation of the TCFD climate reporting framework.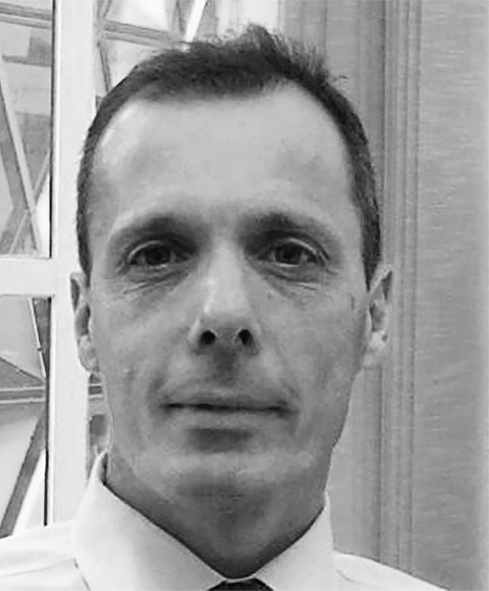 Paul Stuart-Smith | Managing Partner
Paul brings a practical perspective to sustainability strategy and regulatory awareness to ESG reporting. He understands the impact sustainability issues can have on a company's performance and the impact the company can have on the environment and society.
He provides commercially focused regulatory, technical & strategic advice to businesses across sectors on sustainability, green finance & implementation of the TCFD and other sustainability frameworks and standards.
Paul has 25 years of experience in management, business development & strategy roles in capital markets and the shipping industry, including as the Executive Director of the Baltic Exchange, running its regulated subsidiary (2009-2017). He is an advisor to the Climate Bonds Initiative on shipping criteria.
Carbon & Environmental Footprint and Net Zero Strategies
Fishwick Environmental Ltd
Fishwick Environmental is an independent sustainability consultancy specialising in environmental accounting services including product carbon footprinting, life cycle assessment, Environmental Product Declarations (EPD), Science-Based Targets (SBT) and organisational carbon footprinting.
With over 16 years of experience, Fishwick Environmental has worked with a wide range of business sectors helping them understand and manage their environmental impacts.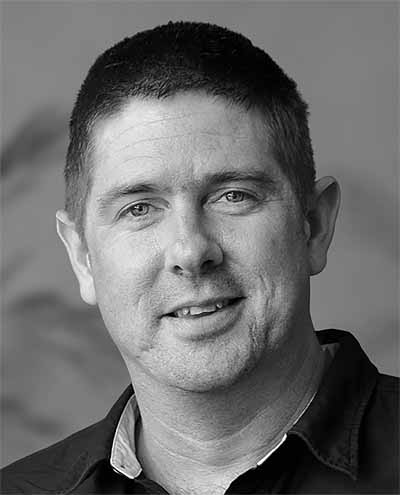 Dr Matthew Fishwick | Founder
Matthew is an environmental chemist and specialist consultant offering deep technical expertise in life cycle assessment (LCA), environmental product declarations, and product, organisational and supply chain environmental footprinting. In addition, he has provided technical consultation for the development of standards (PAS 2050 and GHG Protocol) and helped write the guidance for PAS 2050.
His project experience of over 15 years spans a wide range of sectors including, chemicals, oil and gas, pharmaceuticals, construction, and food. Past clients include eBay, 3M, Honeywell, Lonza, BP, E.ON, GSK, Johnson & Johnson, GLP, and PepsiCo. He holds PhD, MRes, MSc and BSc degrees in environmental chemistry and is a member of the Royal Society of Chemistry (MRSC).
JRP Solutions Ltd
JRP Solutions specialises in providing services that deliver environmental, cost and operational benefits across the whole asset base in all types of organisations. We've been using our passion, expertise and commercial understanding to make a real contribution to our clients' organisational objectives and to reduce environmental impacts since we started business in 1999. JRP's own people and tools are complemented by our carefully selected partners and associates. This unique blend of expertise is increasingly being used in the development and implementation of Net Zero Roadmaps, helping our clients to set and achieve realistic Net Zero targets.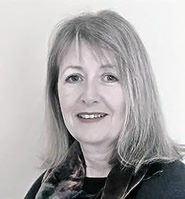 Carol Somper | Sustainability Director
Carol has worked in sustainability for over 30 years, of which the last two decades have involved working in virtually every sector of the economy with corporates, NGOs, HEIs, etc. She is JRP's Sustainability Director and leads their Net Zero work with clients to help them embed net zero into their business strategy, operations and supply chain. This comprises taking a strategic approach to site decarbonisation, procurement and supplier engagement to achieve effective greenhouse gas accounting and emissions reduction.
Carol is a course lecturer for Cranfield University's Sustainability MSC's Net Zero Module. She is also an Academician in the Academy of Urbanism and an experienced BREEAM Communities Assessor.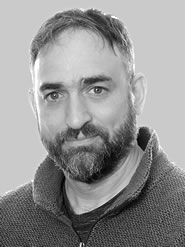 Owen Jones | Principal Consultant – Sustainability and Energy
Owen is JRP's Principal Consultant technical engineer with 25+ years' experience in combustion and energy-related fields including low-emissions CHP plant, process control and combustion of low calorific value and alternative fuels. He is an experienced project manager and expert for installing, managing, administering and reporting using either bespoke energy monitoring systems or proprietary energy monitoring software such as eSight, to meet compliance with ISO 9001, ISO 14001 and ISO 50001 quality systems.
As an accredited ESOS lead assessor and an IPMVP (International Performance Measurement and Verification Protocol) practitioner, Owen has extensive experience in identifying energy and related cost-saving opportunities in most industry sectors, including aerospace, manufacturing, healthcare education (HEIs).
Working with us
We have extensive experience as a sustainability consultancy firm and use our expertise and understanding to focus on presenting complex issues as simply and clearly with an emphasis on developing your capability.
Our approach is friendly and open, working with businesses to provide advice and support that's useful. If we don't think we can help you we'll tell you.
We provide a mixture of consultancy, research, training, coaching and benchmarking services. We determine the mix you might need after discussing your objectives, what you want to change and the results you want.
We're always happy to discuss your requirements, review your needs and can provide an outline of how we can assist you.
But if you really want to know more about us – just contact Dominic or Joss for a chat – you can do that directly here:
Schedule a free 30 min consultation
See more:
Our Customers and how we help >>
Our Sustainability Services >>
How can we help you?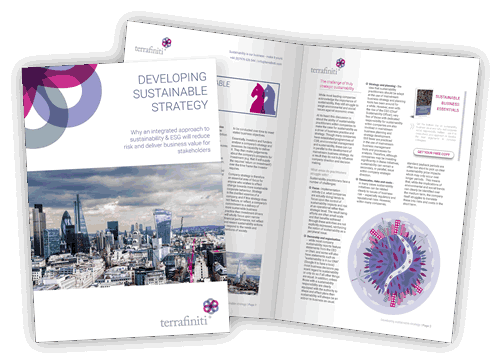 EVERYTHING GOOD STARTS WITH A CHAT
We love to talk – get in touch to send a message or book at a call to discuss your sustainability issues – if we can't help you we'll say so – and try and find you someone who can!