At Terrafiniti, we are committed to maintaining the trust and privacy of visitors to our website, www.terrafiniti.com. We would like you to know that we do not sell or share email and contact lists with other companies or organisations for marketing purposes. So that you can understand our approach to the safety and security of your personal information, this Privacy Notice provides details on what personal information may be collected and why, how we use it, under what restricted circumstances we may disclose it to others and how we keep it secure.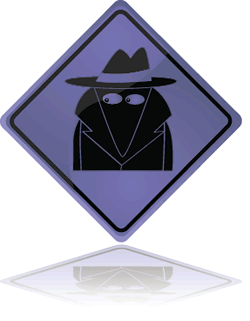 ​Our Privacy ​Notice has been developed to ensure our compliance with the relevant legislation on the privacy and security of user information.
Information we collect
We may collect the following information from visitors to our website:
"Who" visits our Website (for further information on exactly what information we collect, see section below "Visiting Our Website and Using Your Data");
Contact information such as names and job titles, place of employment/affiliated organisation, email addresses, telephone numbers and postal addresses as appropriate.
Information on the activities in accessing our materials by people who use our online services, such as those subscribing to our mailing lists, publications and other downloads, and;
Visitors to our Website who complete an enquiry form/contact application or request that we act upon any information or request provided to us.
How we use your information
We use the above information to understand and best respond to your requirements for information, resources and sustainability services, and in particular for the following reasons:
Internal record keeping.
For use in the creation and development of products and services.
For subscribers to our newsletters and for those accessing our downloads and other publications.
We may also, periodically, use your information to contact you for market research/market development activities, using email, phone or mail, where we have an appropriate basis for doing so.
Visiting Our Website and Using Your Data
When someone visits our Website, we collect standard internet log information and details of visitor behaviour patterns. This information is collected anonymously and will not directly identify you. We use a third-party provider, A1 WebStats, to monitor our web visitors, which supply us with generically identifying information about the visitor (Internet Service Provider/organisation providing the visitor's web access, IP address of visitor, entry page on our website and number of pages visited).
Where analytical data is collected following your visit to our Website, the data will be used to:
ensure that content from our Website is presented in the most effective manner for you and for your computer.
provide us with information on services and content from our website which is most popular and valuable for visitors.
allow you to participate in the interactive features on our Website, where applicable.
​In the event that we require you to provide personal data, such as when you complete our enquiry form(s), this information will only be used to contact you in relation to the services you have requested or such other services that, in view of the information you provide to us, we feel may be of benefit to you.
Any personal data will be held securely, and we promise never to sell your data unless Terrafiniti, or substantially all of its assets, are acquired, or in the unlikely event that Terrafiniti goes out of business or enters bankruptcy, user information would be one of the assets that are transferred or acquired by a third party. Under such circumstances, you acknowledge that such transfers may occur and that any acquirer of Terrafiniti may continue to use your personal information as set forth in this policy. If this occurs, you will be informed prior to the transfer.
In any event, all handling or processing of any data, personal or anonymous, will be in strict compliance with the UK Data Protection).
International Transfers
Our website (Terrafiniti.com) is hosted in the UK and EU. Information entered into contact and download request forms is sent directly to our CRM system, Infusionsoft. At the time of writing Infusionsoft's servers are located in the US. Infusionsoft states that it follows the EU/US Privacy Shield agreement and that its services comply with UK Data Protection Regulations.
Use of Cookies
Our website uses cookies to distinguish you from other users of our website. This helps us to provide you with a good experience when you browse our website and also allows us to improve our site. By continuing to browse the site, you are agreeing to our use of cookies.
​A cookie is a small amount of data, which often includes a unique identifier that is sent to your computer, tablet or mobile phone (all referred to here as a "device") web browser from a website's computer and is stored on your device's hard drive. Each website can send its own cookie to your web browser if your browser's preferences allow it. Many websites do this whenever a user visits their website in order to track online traffic flows. Similar technologies are also often used within emails to understand whether the email has been read or if any links have been clicked.
We use the following cookies:
Strictly necessary cookies. These are cookies that are required for the operation of our website. They might include, for example, cookies that enable you to log into secure areas of our website, use a shopping cart or make use of e-billing services.
Analytical/performance cookies. They allow us to recognise and count the number of visitors and to see how visitors move around our website when they are using it. This helps us to improve the way our website works, for example, by ensuring that users are finding what they are looking for easily.
Functionality cookies. These support website functions such as cookie control, form use and social sharing functions. They can also be used to recognise you when you return to our website. This could enable us to personalise our content for you, greet you by name and remember your preferences (for example, your choice of language or region).
Targeting cookies. These cookies record your visit to our website, the pages you have visited and the links you have followed. We will use this information to make our website more relevant to your interests.
You can find more information about the individual cookies we use and the purposes for which we use them in the table below:
​
Cookie/Name

Category

Provider

Purpose

Expiry

__cfduid

Necessary

AddtoAny & A1webstrategy

Used by the content network, Cloud flare to identify trusted web traffic.

1 year

JSESSIONID

Necessary

Infusionsoft

Preserves user's states across page requests.

Session

apbct_cookies_test

Necessary

Terrafiniti/Wordpress

Сookie to validate other cookies, to avoid spoofing.

Session

PHPSESSID

Necessary

Terrafiniti/Wordpress

Preserves user's states across page requests.

Session

_ga_gat

_gid

Analytical

Google Analytics

These cookies are used to monitor how visitors use our Website. The anonymous information collected will help us improve the experience of using our Website for visitors through the collation of web traffic patterns, user preferences as well as information on how you came to find our Website.

2 years

app-lb

Analytical

Infusionsoft

Cookie used by Infusionsoft CRM to track page views.

Session

YSC

Analytical

YouTube

Registers a unique ID to keep statistics of what videos from YouTube the user has seen.

Session

uvc

Functionality

AddtoAny

Updates the counter for the website's social sharing features.

Session

euCookie

Functionality

EUCookie

​Cookie consent widget.

29 days

InfusionsoftTrackingCookie

Functionality

Infusionsoft

Cookie to support the use of Infusionsoft forms by web users.

1 year

apbct_page_hitsapbct_prev_




refererapbct_site_landing_




tsapbct_timestampapbct_




visible_fields

Functionality

Terrafiniti/Wordpress

Сookies to manage user experience.

Session

ct_checkjsct_cookies_testct_fkp_




timestampct_pointer_datact_ps_




timestampct_sfw_pass_




keyct_timestampct_timezone

Functionality

Terrafiniti/Wordpress

Group of cookies used for storing dynamic variables from browser – to aid use of website

Session

VISITOR_INFO1_LIVE

Functionality

YouTube

Tries to estimate the users' bandwidth on pages with integrated YouTube videos.

179 days

fr

Targeting

Facebook

Used by Facebook to deliver a series of advertisement products such as real-time bidding from third party advertisers.

3 months

tr

Targeting

Facebook

Facebook Pixel used to track actions that users take on our website by Facebook

ads/ga-audiences

Targeting

Google

Used by Google AdWords to re-engage visitors that are likely to convert to customers based on the visitor's online behaviour across websites.

Session

NID

Targeting

Google

Registers a unique ID that identifies a returning user's device. The ID is used for targeted ads.

6 months

GPS

Targeting

YouTube

Registers a unique ID on mobile devices to enable tracking based on geographical GPS location.

Session

PREF

Targeting

YouTube

Registers a unique ID that is used by Google to keep statistics of how the visitor uses YouTube videos across different websites.

8 months
If you choose, through your browser settings or another method we may make available through the Website, not to receive cookies, the functionality of the Website and the services provided through the Website may be limited or ineffective.
Third Party Cookies
Where you have accessed our Website via a third-party website, your web browser may have already accepted a cookie. Whilst we are unable to accept any responsibility for these third-party cookies (as they are not created by us), we would recommend that you review the privacy policy for any search engines or websites that have linked you to our Website, so that you may fully understand the privacy policies they currently have in place.
Personal Cookie Settings
Your browser settings will allow you to manually control your personal cookie settings and further information can be found in the 'Help' section of your chosen web browser. To find out more about cookies, including details of cookies that have been set and how to manage and delete them, please visit www.allaboutcookies.org
Controlling your personal information
You may choose to restrict the collection or use of your personal information in the following ways:
when you are asked to fill in a form on the website, ​we provide options for you to fill in your preferences for accessing information and for us to keep in touch. Ensure that you update the options that suit your preferences and purposes.
if you would like to check what preferences and options you have chosen, or if you have previously agreed to us using your personal information for direct marketing purposes, you may check the information and preferences you have submitted to us or change your mind at any time by​ emailing us at data@ terrafiniti.com
​We will not sell, distribute or lease your personal information to third parties unless we have your permission or are required by law to do so. We may use your personal information to send you promotional information about third parties which we think you may find interesting if you tell us that you wish this to happen.
Complaints or Queries
We strive to meet the highest standards when collecting and using personal information. For this reason, we take any complaints we receive about this very seriously. We encourage people to bring it to our attention if they think that our collection or use of information is unfair, misleading or inappropriate. We would also welcome any suggestions for improving our procedures: data@ terrafiniti.com
Disclosure of Personal Information
In almost all circumstances we will not disclose personal data without your consent. However, when a complaint is investigated, for example, it may be necessary to share personal information with the particular organisation or governing bodies concerned. Further information is available upon request about the factors we shall consider when deciding whether information should be disclosed.
​Further examples of when disclosure may be required include:
where you have elected to utilise the interactive services and/or third-party portals we offer through our Website, disclosure may be required in order to obtain the necessary licences and consents; or
if we are under a duty to disclose or share your personal data in order to comply with any legal obligation, or in order to enforce or apply our terms of use or terms and conditions of supply of services and other agreements; or to protect the rights, property, or safety of us, our customers, or others. This may include exchanging information with other companies and organisations for the purposes of fraud protection.
Linking
Our Website may from time to time contain links to and from the websites of third-party partner networks, advertisers and/or affiliates. If you follow a link to any of those websites, please note that those websites are obliged to have their own privacy policy and that we do not accept any responsibility or liability for those policies or the content or compliance of their websites. Please check those policies before you submit any personal data to those websites and ensure you have read and understood their terms of use.
Access to information
Under UK Data Protection Regulations, site users and subscribers to our information and updates have the right to access and amend any of the personal data that we hold. You are entitled to view, amend, or request the removal of the personal information that we hold. Email your request to our Data Controller: data@ terrafiniti.com
Your rights in connection with personal information
Under certain circumstances, by law, you have the right to:
Request access to your personal information (commonly known as a "data subject access request"). This enables you to receive a copy of the personal information we hold about you and to check that we are lawfully processing it.
Request correction of the personal information that we hold about you. This enables you to have any incomplete or inaccurate information we hold about you corrected.
Request erasure of your personal information. This enables you to ask us to delete or remove personal information where there is no good reason for us continuing to process it. You also have the right to ask us to delete or remove your personal information where you have exercised your right to object to processing (see below).
Object to the processing of your personal information where we are relying on a legitimate interest (or those of a third party) and there is something about your particular situation which makes you want to object to processing on this ground. You also have the right to object where we are processing your personal information for direct marketing purposes.
Request the restriction of processing of your personal information. This enables you to ask us to suspend the processing of personal information about you, for example, if you want us to establish its accuracy or the reason for processing it.
Request the transfer of your personal information to another party.
Rights with regard to profiling UK Data Protection Regulations have additional rules to protect individuals with regard to automated decision-making that has legal or similarly significant effects on them. Terrafiniti does not conduct automated profiling or decision-making.
If you want to exercise any of your rights above, then please contact Terrafiniti's Data Controller by emailing data@ terrafiniti.com. Further information on your rights is provided by the Information Commissioner's Office: www.ico.org.uk
Changes to Our Privacy Policy
Any changes we may make to our privacy policy in the future will be posted on this webpage. Due to the number of visitors to our Website, we are unable to notify you when any changes are made so we request that you periodically review this page for any updates to our privacy ​notice. Last updated 23/05/2018.
How to Contact Us
Requests for information about our privacy ​notice may be emailed to the Data Controller or in writing at the following address:
Terrafiniti Data Controller:​01483 531 796 | data@ terrafiniti.comTerrafiniti LLP.Guildford Institute, Ward Street, Guildford, Surrey. GU1 4LH. United Kingdom
Alternatively, you can email us using the contact form on the Contact Us page.