Companies are increasingly expected to communicate their social & environmental credentials & performance. But deciding what and how to report can be a minefield. Using our knowledge of international best practice we provide straightforward support to help you communicate your sustainability progress.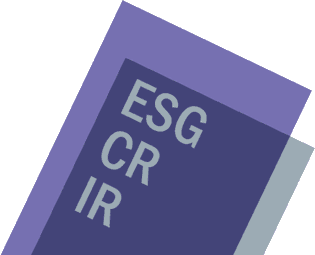 On this page
---
Products & services
We will help you assess, plan and deliver effective sustainability communications whether through a formal 'sustainability/ESG Report' or other channels and media. We can help you to develop your ambition for reporting, evaluate past reports and identify a pathway for the evolution of your approach.
Our approach is:
Business focused – ensuring that your reporting creates the value you want.
Straightforward – at its heart all good reporting is based on a small number of fundamental principles.
Logical – we provide simple, structured guidance that you can take forward.
Independent – we recommend the approach that is best for you, not just the latest fashion.
We provide simple, clear, expert advice to help you develop your approach to reporting and help you put your activities in context through evaluation and benchmarking.
We demystify critical aspects of reporting such as materiality identification (identifying and prioritising significant environmental and social impacts), stakeholder issue mapping, performance disclosure and specifying third party assurance.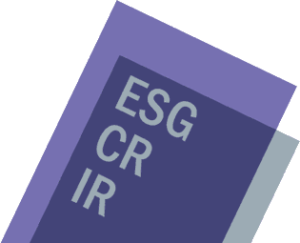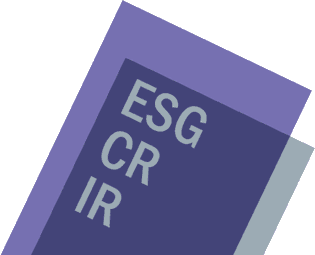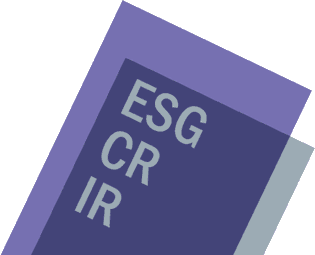 Sustainability/ESG Reporting Strategy and guidance
---
Building or developing your disclosure and communications approach.
Effective reporting is vital to allow your stakeholders to understand your sustainability/ESG approach and performance.
Developing your approach – reporting/disclosure strategy
Materiality assessment
Building your narrative
Avoiding greenwashing
Standards, guidance
Choosing third party assurance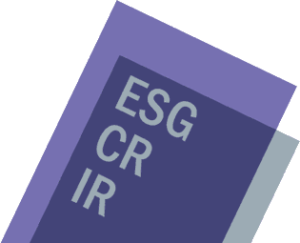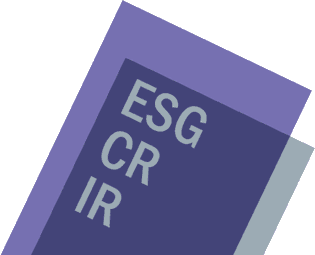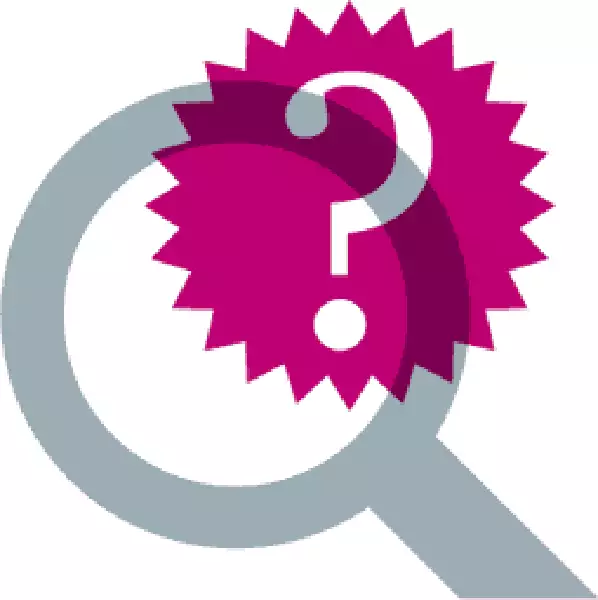 Sustainability reporting reviews, assessment and benchmarking
---
Strengthen your reporting and increase communications impact.
How are you doing compared to best practice, your peers and competitors? Using our specially developed best practice guidance and checklists we can give you a clear, constructive assessment of your current reporting strategy, structure and approach.
Assessment against international best practice
Report gap analysis
Practical guidance and recommendations
Review peers/competitors to understand opporunities to impove and lead
---
Business context
Just as most companies are required by law to produce annual, audited, financial reports, recent years have seen the rise of non-financial reporting (reporting environmental and social performance issues).
Non-financial reports, which can be called sustainability, Corporate Responsibility or CSR reports, present information on a company's sustainability ambition, plans, approach and performance.
The production of such reports has grown rapidly in Europe and globally in response to demands from stakeholders including investors, NGOs and employees in addition to the desire of organisations to communicate their sustainability activities.
An increasing range of guidance on how and what to report, such as the Global Reporting Initiative (GRI), the International Integrated Reporting Council (IIRC) Framework and the Sustainability Accounting Standards Board (SASB) can be confusing. We will help you find the approach and the ambition that works for you.
Our approach distils the essence of best practice reporting into clear and simple checklists and guidance. It is built upon experience advising a number of leading companies, involvement in a range of best practice approaches and in the judging of sustainability reporting awards.
We can present a simple, complete assessment of your current reporting, support new reporters in starting their journeys and advise on how to respond to the increasing demands of reporting initiatives and stakeholder concerns.
Our Experience
Strategic advice
We have acted as a strategic advisor and consultee to a number of global companies to develop their sustainability reporting, in the UK and around the world.
Ajinomoto – report assessment, peer review and SDGs
Ajinomoto is one of Japan's leading companies and a global manufacturer of chemicals, pharmaceuticals and food ingredients. We provided benchmarking, assessment and peer review of their approach to sustainability/CSR management and reporting, delivering a clear picture of good practice, opportunities for improvement and insights into the ambitions and actions of their global peers.
Fast Retailing – CSR assessment and peer review
One of the world biggest clothing companies and owner of the Uniqlo brand, we have helped Fast Retailing improve their approach by evaluating their activities against global best practice and providing detailed insights to develop their reporting and disclosure approaches.
CorporateRegister.com
For five years Terrafiniti assisted Corporate Register with shortlisting for the prestigious Corporate Register Report Awards. This unique process means we review the top CSR reports worldwide and have an unrivalled overview of current best practice.
Smiths Group – developing a CSR reporting strategy
A FTSE 100 company and a world leader in the practical application of advanced technologies, Smiths Group wanted an independent perspective on their approach to CSR management and reporting. We provided a clear pathway for developing their approach, including strategic assessment, guidance and recommendations for the development of Smith's Group CSR reporting.
ScotRail
Terrafiniti supported the development of ScotRail's reporting approach through an interactive workshop to gain an understanding of the strategic context and contractual requirements and explore and develop a clear picture of materiality for the business as a foundation for future reporting.
ACCA Sustainability Reporting Awards
For 8 years Joss Tantram was a judge of the ACCA (Association of Chartered and Certified Accountants) Sustainability Reporting Awards, the oldest and most-respected non-financial reporting awards in the UK.
Hallmark Awards
Joss Tantram was a judge (2004-2007) of the Charities Aid Foundation Corporate Community Investment Hallmark Awards, which rewards innovative practice in the reporting of community investment and philanthropic activities in non-financial reports.
Environmental Industries Commission
Joss Tantram was Vice-Chair of the Environmental Industries Commission's Carbon Trading and Environmental Management Working Group and played a lead role in developing their position on the Assurance of non-financial reports. He was also EIC's lead for Defra's Carbon Reporting Guidance (October 2009).
---
How can we help you?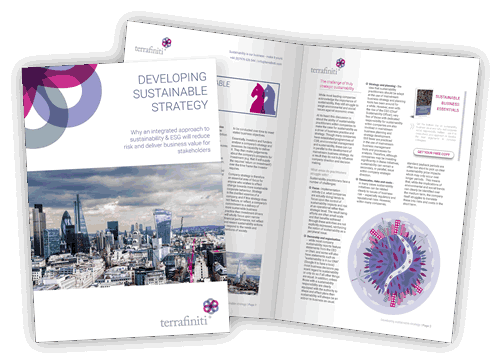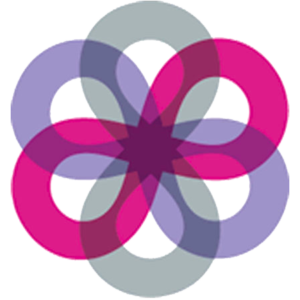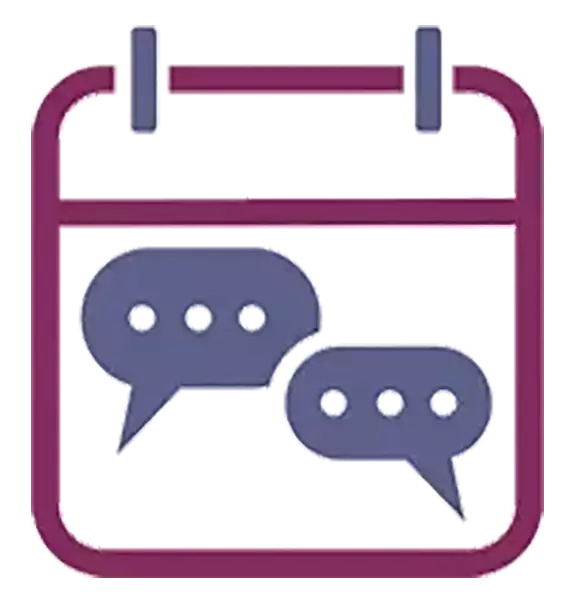 Free 30-minute consultation
That's as simple as it sounds!
Book a session with one of our partners to explore any sustainability issue or challenge you might have; from maintaining momentum for your plans, wrestling with the challenges of virtual working or keeping your focus on strategy, management or planning.
---