Will 2020 bring real climate action?
The second in our series on the big sustainability issues for 2020, what will be the focus on climate in 2020?
2019 was notable for its focus on climate. Perhaps at least partly due to Greta Thunberg's persistence, global reach and profile and related, global rise of the school strikes movement, highlighting the generational pressure to respond to the threat to Children's futures.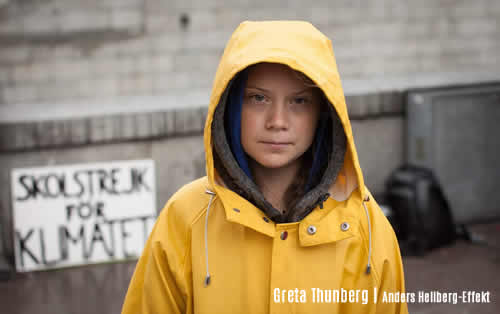 Climate will remain perhaps the most vital sustainability issue of 2020, but the crucial question is, will attention finally convert into meaningful and proportionate action?
The 1992 United Nations Framework Convention on Climate Change required all signatories (almost every country on earth) to avoid dangerous climate change, it also articulated the need to find equitable ways to reduce global greenhouse gas emissions.
If we rely only on the current climate commitments of the Paris Agreement, temperatures can be expected to rise to 3.2°C this century. Temperatures have already increased 1.1°C, leaving families, homes and communities devastated.

UNEP Emissions Gap Report 2019 – www.unenvironment.org/interactive/emissions-gap-report/2019/
At face value, Europe has done well on reducing emissions, but this masks a wider problem. Since 1990 global atmospheric CO2 concentrations have increased every year, last year reaching 2.7ppm.
China is still the largest emitter, producing nearly twice its nearest rival. The USA, EU and India remain major polluters contributing to over 55% of total emissions. These rankings do not include land-use change related emissions – if they did, Brazil could be the largest emitter for forest loss.
So why is there still a global increase? It is important to consider the import of emissions. China is largely the greatest emitter because in Europe, and elsewhere, we have effectively outsourced manufacturing there. So, despite having carbon polices and apparently falling emissions, Europe is not improving overall performance as we're importing emissions from China.
The European Commission has recognised the need for carbon border taxes on imports to deal with this issue, but the proposal is some years away from becoming reality.
Madrid, COP 25
COP25 (the 25th meeting of the Conference of the Parties to the United Nations Framework Convention on Climate Change) was the longest on record, overrunning its schedule by 42 hours. Aiming to agree the rulebook for the earlier Paris Agreement, it was also meant to represent a statement of intent to take action.
Yet again this failed to materialise, with many decisions being further deferred to 2020.
Throughout the talks one the major areas of disagreement was around the need to agree accounting rules for the Paris Agreement's Article 6 and the attempts to remove double-counting, an issue highlighted by Greta Thunberg.
Article 6 provides for a global market in carbon and is intended to allow richer countries to meet targets by buying credits that fund reductions in developing countries. Even if the problems are resolved and workable solution is found, offsets remain controversial because the absolute emissions cuts needed to meet science-based targets are of a greater scale and require immediate action.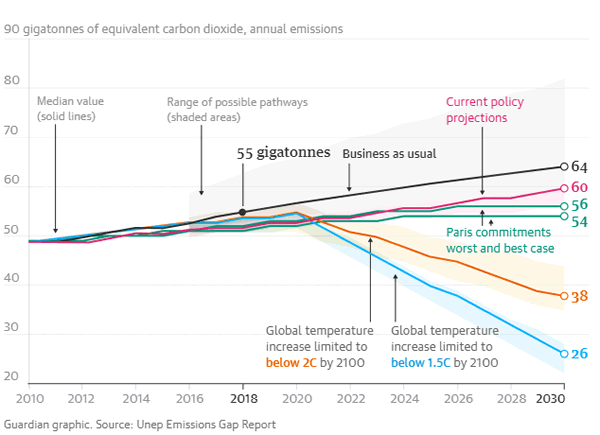 Metrics continue to pose a problem. They provide an accounting means to convert other global warming emissions (such as methane and nitrous oxide) into a common measure expressed in terms of CO2. The metrics now in use for the Paris Agreement are different to those under the climate convention. Developed and developing countries use different global warming values for reporting emissions – as common methods were not agreed at COP 25, the negotiations have been deferred to 2020.
Where next for global agreements?
Will 2020 be the climate crunch year? The remaining sticking points will carry over to November 2020's COP in Glasgow, some may be dealt with in the interim meeting in Bonn. The Glasgow meeting is intended to herald the implementation of the Paris agreement.
The biggest question is, with a history of non-achievement, is the COP process fit for purpose? If we keep trying the same thing will we get the same results? The problem is, it is all we have, and international collaboration is essential to deal with a global crisis.
Somehow, we just have to find a way to make it work. But hope is not a strategy.
To meet the objectives set at Paris, national targets must be more ambitious still and the deadline is 2020. But we need to go further, beyond Paris agreements, to even approach 2 or even 1.5 degree ambitions.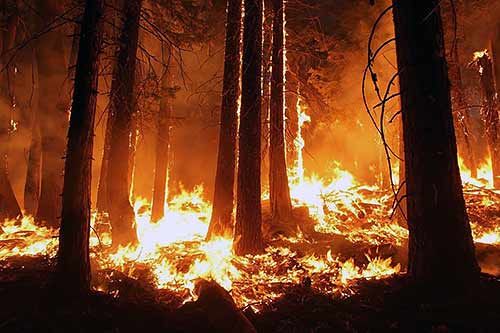 With climate disruption manifesting as more extreme, faster moving and more unpredictable with every passing year, such failures in international governance look more and more like fiddling while Rome (or Australia) burns.
DISCOVER MORE | Sustainability Issues
Small particle air pollution – when will we clear it? PM2.5 (small particle) air pollution is one of the most harmful types for human health, exposure has been linked to heart and lung disease, mental health and many other conditions including stroke, cancer and mental health. Air pollution …
Is your organisation responding to climate issues? Contact me to discuss what you could improve.
Contact Dominic