Many businesses still need the sustainability business case
"Surely there comes a time when counting the cost and paying the price aren't things to think about any more. All that matters is value – the ultimate value of what one does."
James Hilton
One way or another, the dissonance between cost and value (in various dimensions) has been a long-running thread throughout my 25 year journey in sustainability. While discussions on the business case for sustainability might have less prominence now than in the past, the implications of failing to understand it remain in many situations.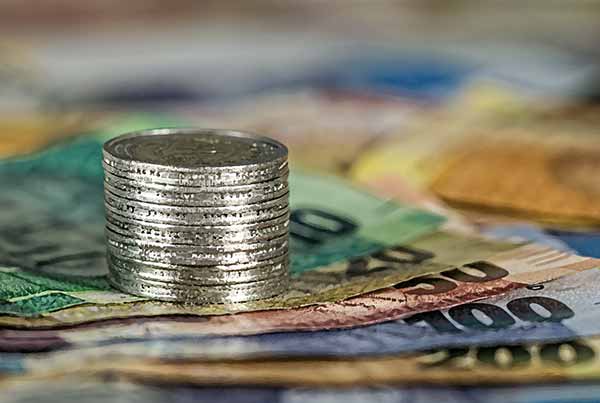 Recent conversations with sustainability practitioners and potential clients have highlighted how many organisations still don't see the value in developing thorough and meaningful approaches to sustainability. This can be highlighted by many of the key challenges faced by sustainability practitioners.
The business case for sustainability is (shockingly) still either not recognised strategically (i.e. it is understood as an additive factor for operational efficiency or marketing/PR but not as a strategic value creation/destruction factor), or in many cases it is little understood at all.
There often remains a challenge in moving from the general case for sustainability and financial outperformance (see our overview of evidence for sustainability as a value driver) and the specific, where it may be less certain and more difficult to identify sustainable value foregone.
Corporate Sustainability: cost centre or value driver?
This all reinforces the contention that sustainability is often perceived as a cost centre rather than a value centre.
Viewing sustainability as a cost centre is damaging and probably a self-reinforcing fallacy. If you only operate in the area this implies your zones of focus and action are more likely to be self-limiting. Your focus will be on compliance and value protection and not on where the real/significant risks, impacts or opportunities may lie.
It is always important for organisations to understand the relationships between the decisions they make at the 'heart' of the value chain and the fact that in many (probably the majority of cases), the largest impacts which arise from a product are those which occur up and downstream. For many categories of product, from agricultural commodities to electronics and white goods (especially for example washing machines) it is the 'use phase' of products where the largest consumption impacts arise.
This is illustrated in the diagram below (adapted from "To Whose Profit(ii)"), which highights a sort of 'reverse pareto' – where 80% of management effort goes to address 20% of impact.

It is perhaps unsurprising that practitioners focus on areas where they may have greater direct control rather than varying degrees of influence, or where they have concern but little control or influence.
However, given the scale and scope of impacts and the pressing need to demonstrate real performance improvement, there is a growing requirement for considering corporate sustainability in the context of collective value chain effort. This is also the likely reason for poor take-up, as it's complicated and difficult for the simple reason that it can only be delivered through the actions of other parties, not through the company's own direct control (unless it is vertically integrated).
Of course, it's also likely that outcomes achieved from focussing corporate sustainability efforts in areas of the value chain outside the direct control of the business, are also those which would yield the greatest opportunities for value creation.
Strategy Services
Effective sustainability strategy helps leaders from businesses and NGOs navigate the complexities of sustainability and identify opportunities.
How does your organisation view sustainability?
​It's possible to identify different ​approaches to corporate sustainability by looking at ​the responses made by businesses as follows:
COST-CENTRE RATIONALE
​Focus on compliance, value protection, cost saving
Limited investment in staff and initiatives
Less likely to be integrated with core strategy
More likely to leave value and business opportunities on the table/to competitors
Lower likelihood of managing risks
Less able to demonstrate value to investors
​Less focus upon opportunity costs arising from business as usual
​VALUE-CENTRE RATIONALE
​​​Broader focus on value and opportunity
Using sustainability for value creation, solving customers current and future needs
Awareness of sustainability context, drivers and value built into business development and planning
Greater investment in staff and initiatives
Longer-term approach
Increased likelihood of managing risks
More able to demonstrate integrated response and value to investors
Strategic alignment – moving from cost to value
A significant reason why sustainability is still seen through a cost lens is that it is rarely strategically aligned. While corporate sustainability remains separate to core businesses process like strategy, brand, marketing, risk planning, governance and HR it will remain siloed as a poorly understood and infrequently realised fringe activity.
How should corporate sustainability fit into core strategy? The answer of course depends upon specific context and circumstances. However, here is a generalised overview of two common types of competitive approach:
1. Companies with competitive advantage based upon cost leadership
Corporate sustainability approaches which increase operational efficiency, reduce operating costs and enable overall cost reductions in providing products or services.
2. Companies with competitive advantage based upon differentiation
Corporate sustainability responses which enable your brand, product or service to be viewed as embodying ethical values, high quality and other broader values.
In practice, your organisation may employ more than one strategic approach in different markets or for different products and services. Nevertheless, ensuring that sustainability efforts are aligned correctly with the wider commercial approach has the double benefit of improving business performance as well aligning with the way that you already do business.
It is important to note that, regardless of the strategy your business uses to compete, actions which reduce costs and improve efficiency are likely to always be valuable!
Viewing sustainability strategically
Until sustainability is strategically integrated and understood in terms of its potential for value creation, it will remain side-lined as a cost. While this situation persists corporate sustainability will not influence financial performance aspects such as cost of capital and equity risk profile, fail to become a positive differentiator and be unlikely to attract progressive investor interest.
DISCOVER MORE | Sustainable Business Strategy
Most major sustainability issues have important risk dimensions for companies – and societies. In many cases these are still not adequately represented in board-level discussion, company risk assessments or registers.
WEF's Global Risk Report provides a very useful, comprehensive global review and …