How do you nurture it?
"Culture eats strategy for breakfast"
Peter Drucker
If you want to pursue sustainable business, paying due attention to business culture is just as important as figuring out your business vision, ambition or goals. It is also a different kind of exercise. Developing strategy and planning involve imagination and creativity but are essentially technical exercises. Developing and supporting sustainable business culture is much more of a process, one that involves consistent collaborative effort and more than a nod to behavioural norms and motivations.
Does your culture eat sustainability for breakfast?
Many of us will be familiar with Peter Drucker's famous quote above. Drucker perfectly illustrates the challenge that many of us interested in evolving business performance must wrestle with: that change happens not just because we have a plan, but because there is also a focus on developing fertile ground to support and drive that plan.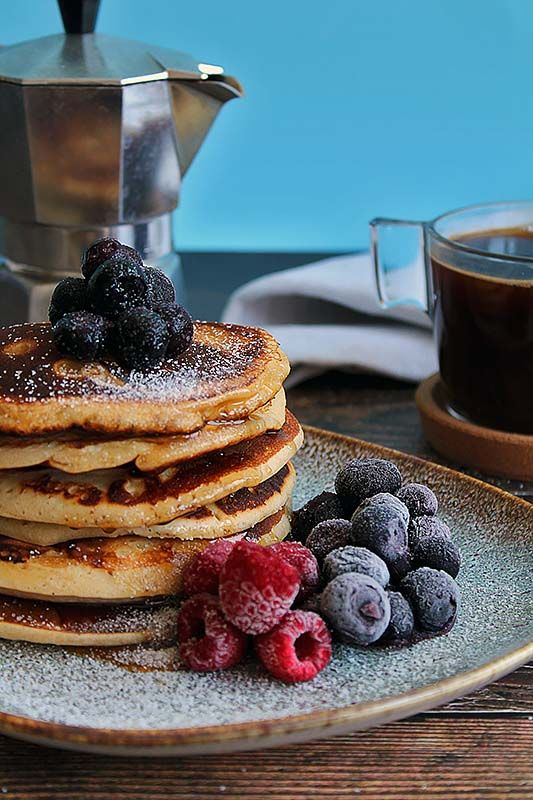 Are we casting the seeds of business sustainability on barren ground?
If you want to do things differently then you have to concentrate not just on the what of sustainable business, but on the why and how.
The concept of business culture is often misunderstood and hard to define. It can be easily dismissed as something flimsy, nebulous or soft. Yet if it can be strong enough to eat your strategy then there is little point in spending time and effort on developing a new direction if you don't pay equal, if not greater, attention to culture.
Business culture as an emergent property
Business culture is largely an emergent property – something which arises from a range of other, perhaps more easily definable, aspects such as:
Sector and professional norms
Rules and policies
Priorities and plans
Structures and processes
Messaging and communication (especially from leadership)
Rewards and performance assessment
Organisational behaviours and norms.
Business sustainability is as much about culture change as it about specific social and environmental priorities.
If your business's ambition for sustainability implies a change in organisational focus, impacts and outcomes, it also requires business culture change in order to be effectively delivered.
Why emergent properties are so important – and so hard to manage and predict
Emergent properties arise from the collaborative functioning of a system, but do not belong to any one part of that system.
"…emergent properties are properties of a group of items, whether insects, atoms or buildings, that you would not find in any of the individual items"
(Edward Mercer, "What Are Emergent Properties?", updated October 09, 2018, Sciencing).
As emergent properties arise from a set of conditions, they cannot easily be directed or steered through changes in specific conditions, policies or priorities. Cause and effect relationships may therefore be complex, unpredictable and nonlinear. This means that conventional management approaches e.g. the mechanistic approach of 'X happens because of Y, if we want X+ then we need to adjust Y and we will get the result we want', are not suitable for delivering predictable change in an emergent property.
Managing emergent properties
Culture change cannot be dictated or directed through simple mechanistic management. Each component element that makes up an organisational system must be addressed in order to identify and drive changes likely to prioritise or integrate consideration of any new or desired outcome or focus.
Perhaps most significantly, you certainly can't change a business culture by introducing a set of corporate values which are otherwise untethered to wider systems of value, reward and behavioural norms.
For instance, after the financial crash, many banking institutions hurriedly introduced new sets of corporate values as an attempt to address concerns about profit-driven self-interest gone rogue.
In 2015/16 the UK Financial Conduct Authority (FCA) initiated a programme of activities focused around the culture of banking, asserting that "We believe that a firm's culture is a key driver of staff behaviour and, in many cases, where things have gone wrong in a firm, a cultural issue was a key part of the problem".
Of course, many people, reading the quote above might well say 'No sh*t Sherlock" or another well-known phrase involving bears and woods. If you work in an organisation that rewards and celebrates competitiveness, profit above principles, privatising common wealth, ruthlessness and cut-throat competition, its perhaps not surprising that organisational culture will reflect and value these behaviours.
It is also the case that, as with many issues of competing rights and impacts in complex systems, that the cultures within specific organisations may be very valuable for those organisations, but have less value for society as a whole.
In the University of Oxford Faculty of Law research "Corporate Culture in Banking: Why It Matters" by Anjan Thakor, it is noted that "…culture is more than a statement about ethical behavior. It is about its overall operations—how employees are hired, rewarded and fired, how resources are allocated, and how risks and opportunities are managed."
Here are a selection from some of the stated corporate values from a selection of the banks which have received the largest fines for corporate malfeasance over the past few years:
Act responsibly
Realize the power of our people
Serving customers
Doing the right thing
Thinking long term
Integrity
Sustainable Performance
Client Centricity
Innovation
Discipline
Partnership
Such values rarely translate into practice unless systems of performance assessment and reward prioritise and support them. If your bonus relies short term delivery rather than long term performance outcomes, then it is only logical to prioritise behaviour which will meet your bonus targets.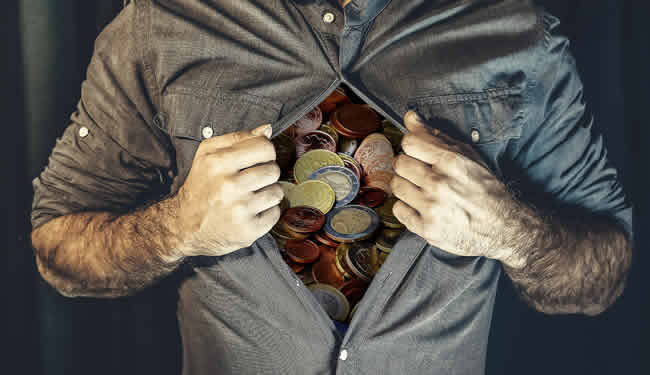 A 2017 research report from Vigeo Eiris reinforced the need to back up values with more concrete change in structures, processes, assessment and reward. It investigated the efforts undertaken by global banks to promote a culture of responsible business conduct.
It found that:
"…a minority of the global banks has taken concrete steps to support, promote and communicate a responsible business culture:
Almost three quarters of banks in our sample report to integrate CSR risks in their internal controls, but less than 40% have strong processes in place to manage those risks
While three quarters of banks identified staff considered as 'material risks takers', only one fifth introduce conduct related performance metrics within their remuneration policies
Only one third of banks instituted formal training programs on the prevention of business ethics risks and clearly support an internal culture of responsible business conduct."
Of course, it's easy to bash banks for bringing the world economy close to its knees, and perhaps it isn't entirely fair to castigate banks for behaving in ways that economists, politicians and regulators both supported and facilitated.
Key structural elements of successful sustainable business culture
If you want sustainable outcomes, then you need to consider what is most likely to deliver them. Sustainable business culture is derived from: norms, policies, systems, structures, messages and rewards within organisations. It is additionally informed and shaped by social context – the wider mores, values, and priorities of society.
All these factors contribute to the creation of a business culture in direct, indirect, subtle and interconnected ways, they each relate to elements of culture, but not necessarily clearly or obviously.
Organisations which understand and focus upon the key elements of organisational change are those which are most successful in embedding and integrating new priorities.
Leadership and Governance
Frequently a substantially 'new' topic within business, sustainability needs to be driven and supported by the consistent activity of organisational leadership. This involves developing and communicating distinct areas of overall 'ownership' and responsibility for the strategy itself in addition to operational ownership of sustainability plans and specific responsibilities for delivering against product/issue goals and objectives.
Leadership must also promote and demonstrate a wider set of values to develop sustainable business culture. These include purpose, long-term focus and innovation. They are promoted through dialogue and delegation and creating a fertile environment for staff to contribute.
Governance for sustainability also requires the clear embedding of sustainability as a topic within organisational decision-making processes. together with revised roles, reward and reporting structures.
Top-down and command/control structures tend to be the least successful and those including at least some elements of self-organisation help build trust and relationships.
Structure & process design
Operational teams should be responsible for the delivery of specific areas of strategy (issue/product plans) or business objectives.
Teams should be comprised of cross-functional staff with a high degree of technical knowledge, and the ability to make decisions and take actions related to their areas of responsibility.
Human Resources – people
A range of HR activities are relevant to the implementation of sustainability as they focus upon ensuring that staff have the skills required to undertake what may be new business priorities.
HR should also work to create or contribute to an environment of trust, collaboration and learning.
Technical capacity
Technical capacity refers to a range of capability-related issues for the organisation. These may be financial, physical or technological resources.
More successful companies are able to identify which needs should be met internally and which are best served (or only possible) through contractual or collaborative/partnership approaches. The ability to identify these requirements and employ/deploy them flexibly contributes to an open and solutions-based business culture.
Information and management systems
Providing staff and teams with timely and appropriate information is a key requirement for delivering company goals. This includes technical information together with management aspects such as clearly communicated objectives, milestones and scheduled activities.
In some cases, these data will already be generated by existing business processes and information management systems.
Conclusion
Any change in organisational priority implies a change in organisational approach and capacity. Successful sustainability must be approached as a change issue; in the norms, values systems and structures of an organisation as much as the specific ambition, goals and performance commitments of a sustainability strategy. If sustainability is purely treated as a technical challenge, then it will most likely fail to deliver change in organisational performance.
Sustainable business cultures look beyond a purely instrumental view of how they work. They use human and societal values within their decision-making criteria and use these to build collaboration and motivation.
Above all, defining the organisation's purpose, including its social impact in a meaningful way, is key to developing long-term value and success. For analysis and thinking on developing social purpose, see our article Utility – the fundamental metric of social impact.
DISCOVER MORE | Sustainable Business Skills
To drive change in their organisations, sustainability professionals have to be effective influencers as well as content experts.
However, navigating how to develop the right messages for the right audiences can present a range of challenges, especially when sustainability can be complex, nuanced, …