Successfully implementing sustainability in an organisation can be tricky.
Over the years I've worked with many organisations and seen the traps they can fall into, here are the top 5:
Trap #1
No (or poor) strategy – if you're implementing the wrong things (however well) you're not heading in the right direction
Trap #2
Poor strategic alignment – where activities won't solve the symptoms, or relate weakly to business strategy
Trap #3
No or poor strategic support – where staff working in sustainability have little input to core strategy
Trap #4
Lack of leadership – or weak leadership failing to lead, or to connect with staff and processes
Trap #5
Little buy in – insufficient work put into including the relevant people & fostering their engagement.
If you've become ensnared in any of these traps – or are developing your approach and would like to avoid them, you can join me in Southampton on the 8th October in Terrafiniti's implementation workshop to discover 5 further traps and:
Identify some of the key challenges sustainability professionals face in turning their plans into practice,
Identify why such challenges arise, and;
Explore solutions and tactics for achieving successful implementation.
For more information and to register for your free place (including on this workshop and the sister workshop Exploring the Business Case for Sustainability), go to: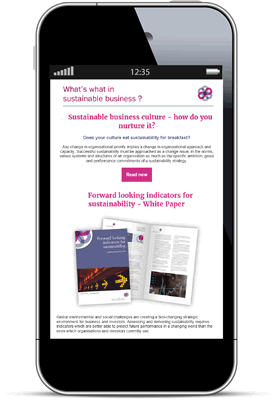 Subscribe To What's What in Sustainable Business
Be the first to hear about key sustainability trends and receive links to useful articles, white papers, resources, events & occasional offers. Join Terrafiniti's mailing list to receive irregular updates (normally up to 1 a month), you can unsubscribe at any time.

Thank You!
Please check your inbox and confirm your email to receive further information