We can often struggle to see the relevance of biodiversity and business. But even if distant, the links, risks and dependencies are vital.
In this article I look at the main issues, drivers and impacts and explore the example of Garden Centres to see how biodiversity relates to business in practice.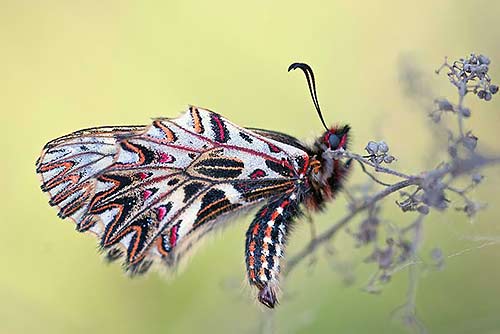 Climate disruption is rightly getting increased prominence in our collective consciousness. Campaigns such as Extinction Rebellion are making the links between climate disruption and the collapse of species.
But not everyone understands the links. A sustainability consultant one said to me (I paraphrase) "biodiversity – that's just butterflies and stuff though." He was right, it does include butterflies, but the other stuff includes all life on earth – the ecosystem we as humans are utterly dependent upon.
Extinction is natural, there's a normal background extinction rate of between 1-5 species a year. However, scientific estimates suggest we are now losing species at up to 1,000 times the background rate[i]
SOME CONCEPTS
Biodiversity and Natural Capital are related concepts – they are both terms / conceptual models we have developed to describe the world around us. 

What is natural capital?
The Natural Capital Forum's definition is:
Natural capital can be defined as the world's stocks of natural assets which include geology, soil, air, water and all living things.

What is biodiversity?
Biodiversity is the shortened form of 'biological' & 'diversity'. It refers to the variety of life found on Earth (animals, plants, fungi & micro-organisms) and the groups and communities they form.
Biodiversity is a component of Natural Capital – in fact the 'all living things'.

Why are they important?
We (humans) derive a wide range of benefits and natural 'services' (ecosystem services) from this natural capital. But this language can mask a fundamental truth – human life is only possible because of it.

In May 2019 the IPBES Global Assessment Report on Biodiversity and Ecosystem Services painted a dark picture. IPBES Chair, Sir Robert Watson said:
"The health of ecosystems on which we and all other species depend is deteriorating more rapidly than ever. We are eroding the very foundations of our economies, livelihoods, food security, health and quality of life worldwide."
The Report provided some disturbing headlines.
Around 1 million animal and plant species are now threatened with extinction.
The average abundance of native species in most major land-based habitats has fallen by at least 20%, mostly since 1900.
More than 40% of amphibian species, almost 33% of reef-forming corals and more than a third of all marine mammals are threatened.
Around 10% of insect species are threatened.
More than 680 vertebrate species have become extinct since the 16th century
More than 9% of all domesticated breeds of mammals used for food and agriculture had become extinct by 2016 and 1,000 other breeds are threatened.
What are the pressures?
The main pressures haven't changed in recent years, but the UN's IPBES (Intergovernmental Science-Policy Platform on Biodiversity and Ecosystem Services) Global Assessment Report provided for the first time a ranking of the greatest global drivers for change with the largest impacts:
1. Changes in land use and sea use – i.e conversion, disturbance and damage.
2. Direct exploitation of organisms – i.e. catching, harvesting, farming.
3. Climate change – rising average temperatures and associated affects on weather and for example ocean acidity.
4. Pollution – including physical and chemical, toxicological.
5. Invasive alien species – organisms moved out of their natural range by human action into areas where native species aren't adapted to cope with them.
But why should that matter to us?, what do benefits we get from nature?
It's perhaps trite – but we owe everything to nature (we are of course not separate to it).
Impact resilient landscapes and ecosystems
Genetic diversity
Pollination of crops
Clean water
Fertile soil and food
Medicine
Materials
Cultural inspiration
The combined human impact upon nature is now expected to undermine progress on 80% of the targets for the UN Sustainable Development Goals.
Business and business
If biodiversity is so crucial to our long-term existence why do we struggle to understand its importance and act?
Like all social or environmental issues, companies/organisations are both at potential risk FROM an issue and themselves pose a risk TO an issue.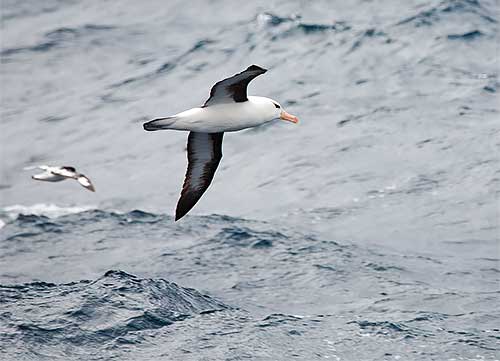 What are the main risks FROM biodiversity?
Loss of related ecosystem services such as pollination of crops, food resources, soil health and fertility, clean water, flood resilience.
Reputational loss through damaging activities in operations or supply chain.
Supply restrictions (as a result of disease/mitigation regulations).
What are the main risks TO biodiversity?
Damaging land conversion/use practices – mainly agricultural or development based.
Resource use/extractive – mining, harvesting, hunting, fishing and farming of (wild) species.
Pollution and toxics –through farming, mining, industrial development, manufacture, poor disposal of products and waste materials.
Activities that spread invasive species/diseases – trade, shipping, migration, development.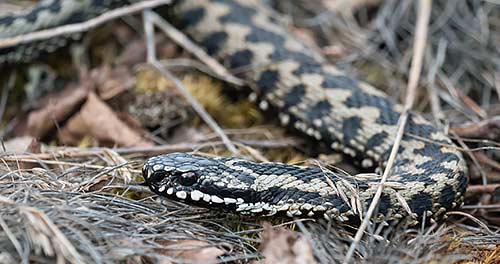 CASE STUDY – Biodiversity impacts of garden centres
Bringing the global issues home, I'll look at the example of garden centres. While in the UK the retail sector has been under pressure in recent years, garden centres have enjoyed good growth (pun intended…).
Typically, they sell products in three key areas, how do these translate into headline risks to and from biodiversity?
Plants – Widely used as a growing medium, peat use contributes directly to wetland habitat loss and is a major carbon store. Single-use plastic pots, significant energy use for heating, water use for irrigation and pesticide use are other impacts. At risk from carbon and packaging regulation, disease and invasive controls, consumer pressure on their impacts.
Home/garden products – there are global supply chains for manufacture and supply of tools, chemicals, garden furniture (timber) and home ornaments. The use of garden chemicals is often problematic due to poor practices and storage by consumers.
Food – a profitable segment, is heavily dependent upon fossil inputs (for power and fertiliser) and water use. It requires clean water, soil fertility and a stable climate.
Some garden centres have responded to these issues, but like businesses in other sectors, few have an integrated or value chain approach to management.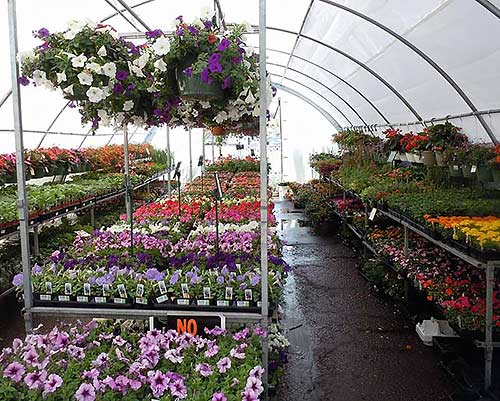 Biodiversity and business – taking action
Like all sustainability (social, environmental and ethical issues) issues in businesses or other organisations a systematic response is needed – to first understand and then manage the issues.
The first step is taking the realisation that this is important and then assessing the extent to which your business is involved – whether directly or indirectly. The Natural Capital coalition is asking businesses to make a Natural Capital Commitment – a pledge to apply natural capital thinking, to act upon the results to improve their decision making, and to conserve and enhance natural capital.
This (or something similar) is vital if businesses are to stop contributing to the nature crisis and move beyond damage reduction to providing real positive impacts and benefits.
Talk to me if you want to start taking action or advance your progress further.
---
[i] De Vos, J. M., Joppa, L. N., Gittleman, J. L., Stephens, P. R. and Pimm, S. L. (2015), Estimating the normal background rate of species extinction. Conservation Biology, 29: 452-462. doi:10.1111/cobi.12380