A quick look at why you should look at sustainable business as a source of business value rather than a simply a cost of business.
Do you want to see more about this subject?
Cost or value? Why is sustainability strategically undervalued? >>
The business case for sustainability – can we make money? >>
We're helping ambitious companies develop and exceed sustainability goals. Contact us for an exploratory chat without obligation ...
I'd like a chat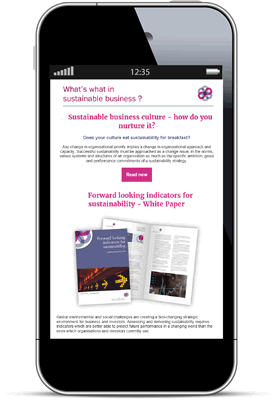 Subscribe To What's What in Sustainable Business
Be the first to hear about key sustainability trends and receive links to useful articles, white papers, resources, events & occasional offers. Join Terrafiniti's mailing list to receive irregular updates (normally up to 1 a month), you can unsubscribe at any time.

Thank You!
Please check your inbox and confirm your email to receive further information