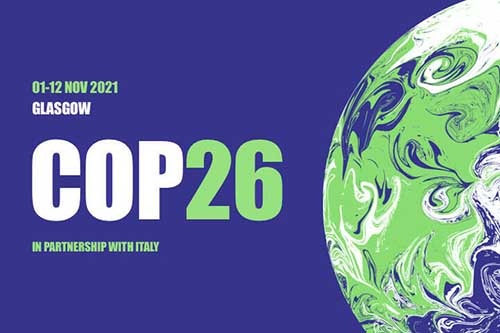 Overall Glasgow's COP26 made encouraging progress in some areas but failed to move others forward as fast as might have been hoped.
The world is still way off track for the Paris 1.5 degrees C – the widely accepted target that represents 'hopefully not too dangerous'.
What was good?
The requirement for all countries to submit more ambitious emission reduction pledges in 2022 (Nationally Determined Contributions,NDCs)
Greater focus on climate mitigation and nature than previous COPs
Rulebook / Article 6 for the previous Paris Agreement agreed, providing the basis for a global carbon trading market
Over 100 countries pledged to end deforestation by 2030
A similar number also to reduce methane emissions by 30% by 2030
Largest ever representation from business at a COP
Two-thirds of global financial institutions have signed up to the Glasgow Financial Alliance for Net Zero (GFANZ).
What was not so good?
No pledges on NDCs this year
General lack of concrete or legally binding commitments to anything much
A start on tackling methane but currently only a voluntary agreement and it doesn't include some of the biggest players (China, India, Russia).
Little on agriculture – this accounts for perhaps 20-25% of global emissions.
Still urgently needed
More money, detail and commitment to providing the $100BN climate finance promised to developing countries
Greater investment and action on the restoration of nature and climate adaptation
Clearer commitments to ending fossil fuel subsidies and phasing out the use of coal.
Where does that leave us?
The world is still way off track to achieving what might be safe levels of climate change and governments have still failed to tackle the biggest issues.
Carbon emissions (and other greenhouse gases) still increase year on year.
Urgent action is still required in parallel across two key areas:
Reducing emissions
Now fossil fuels account for c. 80% of the global energy mix. This needs to be reduced to a handful of percent by 2050.
Earlier (i.e. sooner) reductions are much more valuable than later ones, the route to Net Zero is critical – but much of it must be achieved by 2030. It's theoretically possible to achieve net zero in 2050 but to have put so much carbon in the atmosphere than run-away warming will be inevitable.
Removing carbon from the atmosphere
While technical solutions are being pursued none are currently proven, scalable or known to be safe – they need to be all three.
Nature-based solutions can offer carbon removal – although the carbon is not stored as securely as fossil sources left in the ground.
There is a role for offsetting solutions – but also a challenge. They can help with decarbonisation but are often also used instead of making real reductions.