Emergency, extinction or progress?
"The future ain't what it used to be."
Yogi Berra
The world (or parts of it) seems to be finally getting its head around the idea that climate change is turning into climate emergency. The words and actions of Greta Thunburg, global school strikes and Extinction Rebellion have raised the profile of the issue of climate change and the need for urgent action from global governments.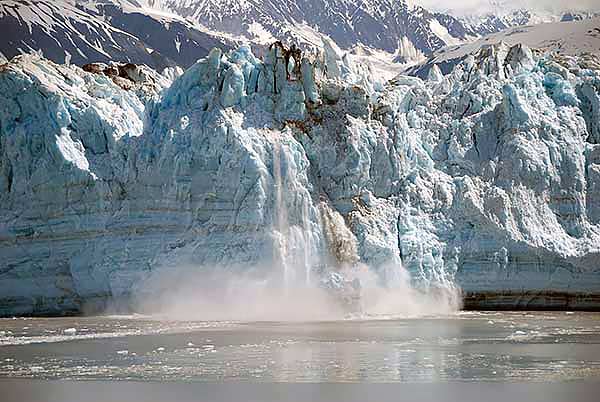 Some of this urgency has been translated into ambitious public policy commitments but is there still too great a gap between words and action?
Are we moving fast enough and with the ambition we require to deliver a world where global temperature stays with the 1.5° Celsius limit?
Everyday there are news stories about the extent to which change is taking place, in the Artic, the Himalayas and on islands across the world.
At the same time public awareness and disquiet is growing. People want to see change that will deliver a safe and secure future.
Some governments seem to be taking action but there are questions about the speed and scale of responses. There are still too many examples of inconsistent policies and subsidies.
Extinction inertia… or are signals getting through?
We now appear to have a steady growth in public concern about the dangers of climate change, as evidenced by the activities of Extinction Rebellion and regular school climate strikes across the world.
Our children are asserting their reasonable expectation to grow up in a functioning and liveable world.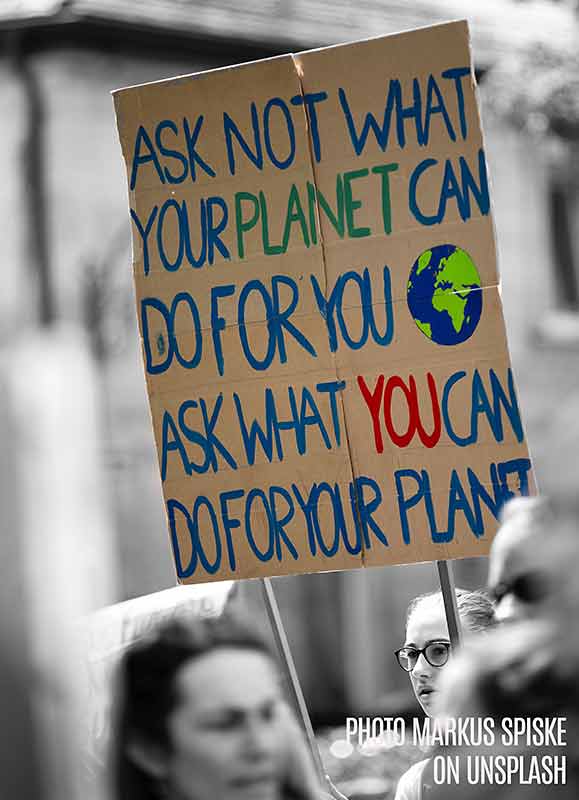 In partial response, we have seen recent announcements from the UK and Japanese governments committing themselves to net zero carbon emissions by 2050 which have hit the headlines and hopefully added some momentum to the growing calls to consider climate change as a clear and present danger.
Both these government commitments have flaws, especially around the lack of clarity in the plans and pathways to decarbonisation, as well as the extent to which they rely on as yet unproven or scalable technologies such as carbon capture and storage.
Denmark's new government has just joined in, and raised the game, committing the country to a faster decarbonation pathway, to cut greenhouse gas emissions by 70% by 2030, as well as a target of 100% by 2040. Denmark sees such commitments as an innovation and growth opportunity, perhaps helped by being the home of the worlds' biggest wind turbine maker, Vestas and the worlds biggest operator of offshore wind generation, Orsted.
Keeping the home fires burning
However, there can be a lack of joined up thinking. For example, in 2018, the UK government proposed reducing or removing the requirement for fracking firms to seek planning permission or conduct environmental impact assessments.
Another seemingly contradictory action from the UK government is the recent announcement by UK Tax authorities that they intend, in October 2019, to increase the VAT for new solar and storage products from 5% to 20%, while allowing VAT to remain at 5% for coal sold as a fuel for domestic use.
And finally, lest anyone think that it is just energy that the UK government doesn't have a joined up view on…(they were the first to introduce a Modern Slavery Bill in England and Wales) they have just passed up the opportunity to introduce a small additional cost on fast fashion purchases, intended to partly address environmental and labour issues in the sector.
The regional picture
On 20th June, the European Union announced the release of a new framework to help firms measure and disclose climate risks and impacts, the 'EU Taxonomy' is a tool to support companies and investors in identifying economic activities widely considered to be 'green' that can be implemented without unintended negative consequences elsewhere in the environment or society. It is also intended to drive the measurement and disclosure of climate related performance.
Climate change – shifting ground?
So, some change is taking place, some commitments have been made, and the public discourse on climate change seems to be shifting in favour of acceptance and the need for leadership and change.
But, is the change it fast or far reaching enough and will it deliver the viable future that humanity needs?
Should we believe the words, or the actions?
Worryingly, recent evidence indicates that, despite the rhetoric from leading economies regarding the need for and importance of decarbonisation, research has discovered that G20 governments have actually doubled their subsidies for coal over the last 3 years.
Researchers from the Overseas Development Initiative, Oil Change International, the International Institute for Sustainable Development and the Natural Resources Defense Council identified that current subsidies from the world's 20 largest economies to the coal sector are around $65 billion per year.
Set against this support for a fuel source with dramatic climate change potential, the wider picture on subsidies for fossil fuel versus support for renewable energy production makes sobering reading and indicates the scale of the challenge which responding to the climate emergency represents.
The International Energy Agency has identified that in 2018 global subsidies for fossil fuel were $400 billion whilst global subsidies in 2016 for renewable energy generation were around $140 billion.
Snail racing
If we are in a climate emergency, then surely urgency should be the order of the day. Yet even bodies tasked to deliver us with security over the long term, such as the Bank of England's Prudential Regulation Authority is still pondering whether to make disclosure against the requirements of the TCFD mandatory (for details see Page 7, para 2.25 of Policy Statement PS11/19 Enhancing banks' and insurers' approaches to managing the financial risks from climate change).
Velocity and direction of change
It is of course easy to criticise a lack of action, or to say that action is too slow or lacking in ambition. Rapid changes in systems do take place but they are often unpredictable and usually give rise to unintended consequences.
So how do we speed the transition needed?
Action is needed by all players, government, civil society, citizens and companies. See our thoughts on how companies can become corporate activists for a sustainable future.
It's clear that many citizens are calling for dramatic action. The need for change is acknowledged by many of the world's leading companies, but progress on action is patchy. There's also much to be done in smaller companies, which account for a huge amount of economic activity.
Then there's government, which at the very least should be providing a guiding framework and coherent policies and actions to support their stated aims – driving actions consistent with and fit for the purpose of meeting the challenges in front of us.
Go further? We're helping ambitious companies develop and exceed sustainability goals. Contact our sustainability consultants for an exploratory chat without obligation.
Chat to our sustainability consultants