"We are not going to be able to operate our Spaceship Earth successfully nor for much longer unless we see it as a whole spaceship and our fate as common. It has to be everybody or nobody."
R. Buckminster Fuller
Towards 9 Billion is Terrafiniti's vision for a sustainable and equitable future economy. In this post we introduce the concept and in Part 2 we suggest some subtle but radical solutions required to achieve a future that benefits us all.

We need new concepts of economic and social success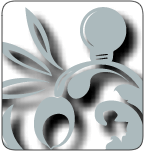 Current economic models need radical reinvention if they are to support our species successfully through the volatility of coming decades. Economic and financial models with conceptual roots dating back centuries were not designed to deal with the global pressures presented by resource scarcity, population growth and the impacts on the functioning of natural systems caused by pollution of air, land and water.
The current model for assessing and pricing what is valuable is simply no longer fit for purpose. The sheer number and scale of economic externalities which arise represent an existential threat to the continuing function of our economic system, our social stability and the health of our planetary home.
A positive vision
Towards 9 Billion provides a positive future vision for economies, markets, businesses and citizens to work together so that we might welcome 9 billion people to a planet with a flourishing environment and economy.
Towards 9 Billion is an approach to connect economic price and sustainable value such that sustainability becomes a natural outcome of market behaviour.
"Adapt or perish, now as ever, is nature's inexorable imperative."
H. G. Wells
What is the Problem?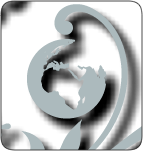 Current economic, financial and industrial models are accelerating humanity towards increasing ecological and financial instability and the likelihood of significant market, social and ecological failures.
The design and efficiency of current industrial processes, in terms of the use of energy and material consumption, are woefully inadequate to meet the demands of the majority of the Earth's current population of 7 billion people. Huge pressures are placed upon food production, water availability and the climate. The continued availability of scarce resources threatens to limit existing models of manufacturing and therefore future market potential.
What is the future we want?
The human population is set to grow to more than 9 billion by 2050. What sort of world do we want them to come in to? One of scarce resources and extreme competition for the basic elements of survival, or one in which they are able to build stable and meaningful lives for themselves and their children?
Despite widespread recognition of these issues, the changes required to develop a sustainable future are not taking place at a rate or scale sufficient to meet the challenge. This is mainly due to economic, political and industrial complexity and the inertia of existing systems. It is also coupled with the problem of responding to major long-term challenges in the face of an unending stream of negative messages.
As a species, we are capable of conceptualising and achieving great things, moving mountains, feeding populations, greening deserts and making leaps of imagination and innovation. In addition, many technical, behavioural and social solutions already exist which could be used to deliver radically more sustainable production and consumption models.
A sustainable future requires coordinated will and intent together with an alignment of private and common interests.
This can be achieved by prioritising behaviour in markets, business and societies that recognises long term social and ecological implications and benefits. Long–term positive behaviours must be valued and suitably priced in our economic and financial systems.
Towards 9 Billion – capable citizens, thriving ecosystems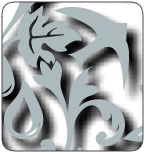 The time has come to build a world where we can welcome 9 billion people rather than fear their arrival. A sustainable world of 9 billion capable citizens by 2050 is an ambitious vision and a powerful driver for the development of economies, businesses and societies.
Such a world would also represent a market for business unparalleled through human history. It would align the interests of individuals, societies and business organically, through common self interest.
"Virtue can only flourish among equals."
Mary Wollstonecraft
What is a capable citizen?
Capable citizens are those who have the opportunities and abilities to make sovereign social, economic and personal choices, for themselves and their families. They have access to advanced education, are equitably rewarded for the use of their lives in other people's employ and are able to raise children without fearing for their future. Capable of contributing to and accessing commercial and public services, they make conscious and informed decisions about the goods and services they buy.
Delivering 9 billion capable citizens requires a range of social, technical and industrial pre-requisites.
Companies and markets would need to:
Recognise social interdependence and prioritise personal and societal wellbeing.
Preserve and enhance natural capital and ecosystem services.
Focus on the sustainable use of scarce resources.
Prioritise the use of abundant and renewable resources.
"Gather the flowers, but spare the buds."
Andrew Marvell
What is a thriving ecosystem?
Healthy and thriving ecosystems have properties that are greater than the sum of their individual constituents and it is these characteristics that are vital to human interests. For example, healthy functioning ecosystems have resilience – the ability to absorb disturbance such as harvesting of crops or abstraction of water. Such changes will have impacts upon ecosystems that may be reversible or not if thresholds in ecosystem structure are crossed.
Companies and markets need to raise their game
Today even the world's largest companies only supply goods and services to less than half of the planet's population. It is in the interest of businesses, citizens and societies as a whole to increase the number of economically active and capable people as this equates to greater productivity, larger markets and the creation of long-term value. It would also provide the growth of economic, social and natural capital.
Perhaps the most significant challenge to achieving this vision lies in the ability of the market to act in a strategic and coordinated manner. It must have both the incentive and capability to deliver the required strategic outcomes. To achieve this is it must meet the challenge of valuing activities and behavior which pay off over the long term. Evolving some of the fundamental mechanisms of market economics and capitalism would allow sustainable decisions and behaviors to be inherently valued and prioritised rather than considered as an afterthought.
"Don't fight forces, use them."
R. Buckminster Fuller
In Part 2 of this post, we highlight key mechanisms and some subtle but radical changes to the nature of price and value to achieve our vision.