"Pessimism never won any battle."
Dwight D. Eisenhower
Towards 9 Billion – capable citizens, thriving ecosystems – delivering the vision
Towards 9 Billion is Terrafiniti's vision for a sustainable and equitable future economy. Part 1 introduced the concept, this post contains some subtle but radical solutions required to achieve a future that benefits us all.
There are two key changes required in the way that markets function that are required to deliver this vision.

1. A shared strategic goal for markets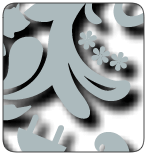 Rather than a real coordinated mass-effect of capitalism, Adam Smith's "Invisible Hand" is instead a post hoc rationalisation of the sum of a multitude of individually motivated market actions, not the actions of individuals subscribing to a shared grand plan – markets lack shared strategic intent.
A lack of coordinated intent makes the delivery of strategic outcomes difficult and to an extent explains why global objectives such as the Millennium Development Goals and other international accords are difficult to achieve in practice. They exist outside or in addition to the daily priorities of capitalism rather than as an integral part.
Towards 9 Billion is designed to address this issue through introducing a clear and economically meaningful purpose to market and business activity, the achievement of a vastly larger and more sustainable market. One which would also provide greater well-being and long-term common good as an innate aspect of its operation.
A shared vision provides a goal for aspiration and also allows clear judgments to be made about whether market and company behavior is likely to achieve that vision or undermine it.
Exactly what goal should markets share?
Over the next 40 years to 2050, markets should seek to deliver:
Healthy and thriving ecosystems.
A global human population of 9 billion capable citizens.
(Part 1 of this post, provides definitions of healthy ecosystems and capable citizens).
"The importance of money flows from it being a link between the present and the future."
John Maynard Keynes
2. Evolve price to equal sustainable value
Towards 9 Billion also requires simple but fundamental changes to the irreducible heart of economics – the price function. All economic behaviour flows from the price function, the ability to generate a price for a good or service which allows it to be bought, sold and traded.
"If you only have a hammer, you tend to see every problem as a nail."
Abraham Maslow
At present the price function is too one dimensional, it reduces the physical reality and mind boggling complexity of ecological systems to the simplistic binary metrics of supply and demand, completely failing to adequately reflect or consider long-term human or ecological value.
"I conceive that the great part of the miseries of mankind are brought upon them by false estimates they have made of the value of things."
Benjamin Franklin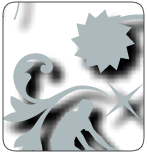 The consequences of the failure of price to reflect such value present clear, existential threats to the continuation of our current model of capitalism, the prospects of security of the developed world and the legitimate hopes for improved quality of life for everyone else. Not to mention the destruction of the very fabric of life which supports and subsidises human existence in the first place. The stakes are (ahem) high.
Four principles for putting sustainable value at the heart of economic price
Subtle but radical changes in the origination of price would allow ecological and social sustainability to become a natural outcome of economic behaviour. We therefore propose to "hack the price function" by suggesting that instead of deriving price simply from supply and demand it should also be based upon:
Thermodynamically optimisation – the use of energy and materials should be in alignment with the physical characteristics and limits of the planet with a focus upon 'entropic efficiency'.
Abundance rather than scarcity – scarce things are only of marginal utility in a world of 9 billion capable citizens – either natural (e.g. biologically based) or managed (e.g. through closed loop stewardship) abundance is inherently more valuable in this context.
Natural vitality – making use of the planet's natural restorative and productive abilities and learning from and utilising natural production techniques as the basis for our technological and industrial models.
Interdependence – nothing happens in our modern world without the involvement of others. We need to recognise and balance this interdependence so that our quality of life is not bought at the cost of someone else's and that our quality of life is not at risk if others we depend upon decide to withdraw their subsidy.
Practical Impact
The development of this vision, and the evolution of the price function, would be a major step towards the integration of environmental and social value within price and cost. It would provide a significant drive towards a sustainable world and inherently deliver reductions in systemic risk and market failures.
---
"There are noble fortunes to be made in the transition to sustainability."
Ray Anderson
---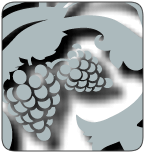 In addition, the motivation of businesses would change towards a positive sum (win-win) view. It would become an economic benefit to design industrial production activities around resources which are more likely to have longevity of supply and which enhance, work alongside, utilise or borrow from naturally productive processes and capacity.
In the social dimension, valuing and maintaining interdependence would result in increasing global equity and help ensure a more even global spread of economic development and increased quality of life.
In summary, companies and markets would, as a natural aspect of market capitalism:
consider the longevity and safety of supply of the resources they depend upon;
act to value and enhance the quality and diversity of the natural capital upon which human life depends, and:
prioritise mutual equity in relationships with suppliers, customers and other stakeholders.
---
"Big results require big ambitions."
Heraclitus
---
Making the vision a reality…
Terrafiniti is committed to playing a role in developing the pathway, identifying opportunities and leverage points towards equipping 9 billion capable citizens.
Our goal is to develop tools, solutions and materials that will encourage, support and drive change, which can be used by organisations of all kinds and which will be freely available where possible.
"The difficulty lies not so much in developing new ideas as in escaping from old ones."
John Maynard Keynes
Partners
We are actively seeking relationships with entrepreneurial and visionary organisations, investors and thinkers who share our passion for positive change towards a sustainable world.
Partners may be companies which understand that business as usual is insufficient to cope with current environmental and social trends, investors who can see the long-term challenges of short-term thinking, organisations whose role is to stimulate change and philanthropists and visionaries who want to make a meaningful, compelling contribution towards making humanity fit for the planet and fit for the future.
Let's chat about a more sustainable future ...
Book a call