Remaking The Future
For tangible, sustainable change, your business has a choice between two radical transformation paths – to do the same things very differently or to do very different things.
If you want access to the very best in sustainable transformation insight, ideas and the challenges of taking either (or even both) of these paths, our Remaking the Future resources are the perfect starting point.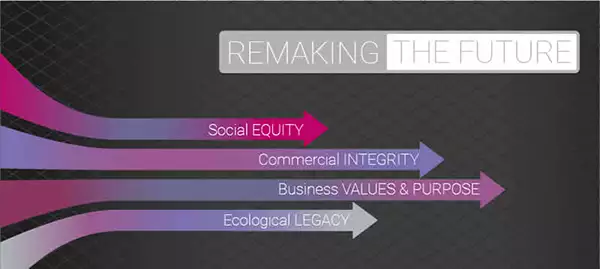 Everything you'll find here is gathered from the cutting edge of sustainability, focused around evolving the nature and purpose of value, organisations and systems – all based around one clear question:
"How do we build a world where we can welcome more than 9 billion people, rather than fear their arrival?"
We believe that a sustainable, equitable future depends on some simple but fundamental challenges to how we conceive, value and prioritise what we make and how we make it. It is essential to put resilient and innovative enterprise at the heart of sustainability and equity.
Remaking the Future is a place for big, hopeful, playful ideas around sustainable transformation, covering essential topics such as:
What is the point of capitalism?
Purpose and the big picture
Abundance
Thermodynamics
Circular economics
The philosophy and practice of transformative change
Planetary-level thinking
Redefining what is truly valuable
(If this is all a bit much, you can start with our practical insights, advice and guidance Making Today Better).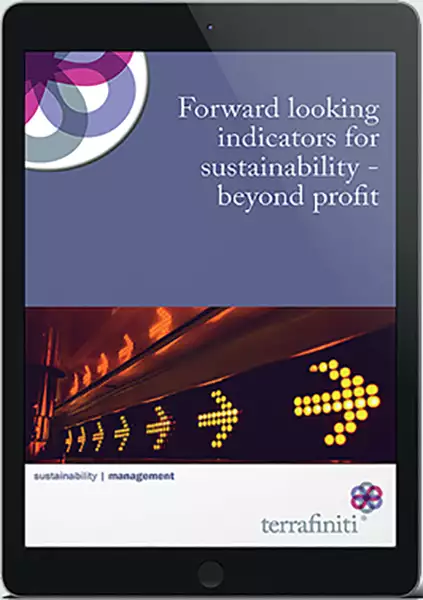 Remaking the future with sustainable change
At its very heart, sustainability is about change.
This can mean a change in thinking – in order to understand how to deal with and prioritise new issues – or a change in the way that systems and organisations work in the first place.
The problem is that although change is easy to talk about, it can be difficult to plan for and achieve – and it's not always about logic or a business case.
The following articles explore subjects including:
The nature and possibility of change
How logic needs to combine with other elements to drive sustainable change
Ways that we can maintain optimism for a sustainable future
Sustainable innovation and transformation
Achieving a sustainable future requires us to think differently regarding the point and purpose of our systems of value and production. Ultimately, innovation will be at the heart of any sustainable transition.
Our sustainable innovation resources cover a range of insights and ideas, including:
How we can use tools of today to build a better tomorrow
What principles and approaches will guide our journey
System, purpose and value
One thing's for certain: sustainability won't arrive by accident, but it might arrive if we actively seek to achieve it.
Sustainability requires us to question everything. What if we were to live and work in a system where the purpose was sustainability and equity?
Such a world would need us to think differently – and these articles will help you to challenge your thinking about:
Purpose
The things that we value
The way we prioritise and reward behaviours and outcomes
Sustainable energy
Energy is fundamental to any human endeavour, but it has its problems.
While its use has driven global development, we've paid too little attention to the type of energy we use and the consequences of our dependence on fossil fuels.
These pieces explore key issues we need to focus on in order to help us keep moving towards our sustainability goals, such as:
The fundamentals of thermodynamics
Energy quality
The underlying energy performance of our systems
Sustainable transformation within context and limits
We live in a world with limits; physical boundaries that act as guardrails for what is possible.
However, within those limits there exists almost unlimited scope for creativity and innovation – so why not explore our content to learn more about:
The tools that exist to allow us to recognise and respond to planetary limits
The value of these tools for driving sustainable behaviour
How we can imagine and build an infinite economy on a finite planet
Need help with your sustainable transformation journey?
You don't need to undertake your sustainable transformation alone – our sustainability consultants are on-hand to offer advice and our wide range of business sustainability services will ensure that you have the expert support you need to achieve your goals.
---
Who are Terrafiniti?
Terrafiniti is a sustainability consultancy whose mission is to help companies, non-profit organizations and government agencies pursue lasting change for the environment, society, and business. We specialise in developing sustainable business strategy and helping build strong institutional culture.