"Economic activity is impossible without external energy inputs. Energy is a prerequisite for all economic activity…Despite these facts, traditional economists do not include energy inputs in their macroeconomic production functions."
Hannes Kuntz
The currency of life
Energy is the currency of life, it is transformed from one form to another (down an irrevocable pathway of dispersal) every nano-second of our lives.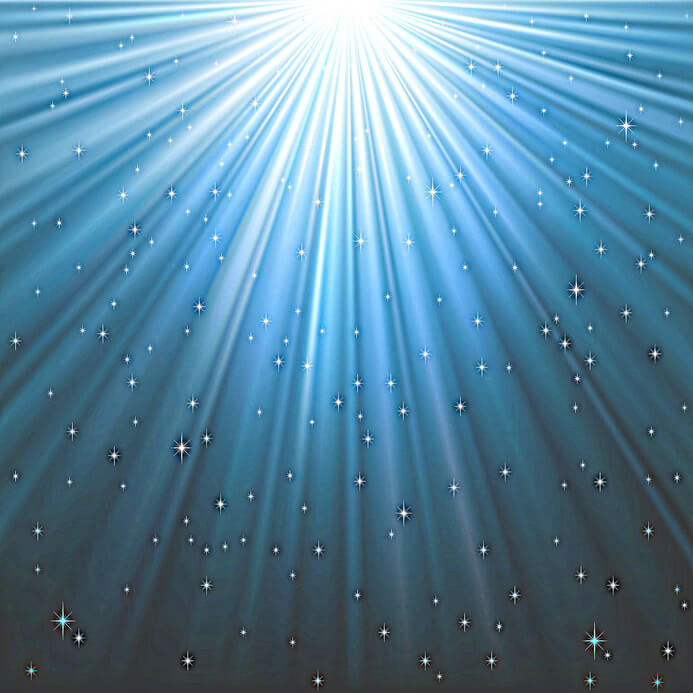 All the achievements of any civilisation and indeed all human existence across history have been bought with energy, whether it be in the form of human muscle, animal power, water, wind, fossil fuels and nuclear sources.
Energy is a spectre at the economic feast, it is a constant overhead of any activity. Any true conception of economics should really be less about profit, loss and the performance of money and more about the quality, utility, availability and safety of energy.
A burning issue
A focus upon the performance and availability of energy has become even more (if that were possible) of a burning issue as the Paris Agreement, which emerged from the Paris climate conference in December 2015. Delivering the Agreement requires a clear trajectory away from dependency upon fossil fuels.
Only one law of nature
"The idols and false notions which have already preoccupied the human understanding, and are deeply rooted in it…will again meet and trouble us in the instauration of the sciences, unless mankind, when forewarned, guard themselves with all possible care against them."
Francis Bacon
The behaviour of energy in systems is described by the laws of thermodynamics, perhaps the most fundamental expression for the frame for physical existence. Indeed Sir Arthur Eddington said of the 2nd Law: "There is only one law of Nature—the second law of thermodynamics—which recognises a distinction between past and future more profound than the difference of plus and minus.".
You cannot break the laws of thermodynamics, approaches to value and prioritisation which ignore them (like our current economics and markets do through their emphasis upon perpetual growth) are doomed to be constrained by them at some point. You cannot have infinite growth within a finite system.
Thermodynamic metrics?
Cognisance of the physical thermodynamic laws which govern our existence should be at the heart of economics and policy. However, a key challenge is that these get pretty complicated quickly, and it is not meaningful or appropriate to set a simple 'target' for how to better align with them
Understanding real time energy
A requirement for truly sustainable energy utilisation is a focus upon 'live' or 'real time energy' – the transformation of received energy into material manufacture or process power without significant time (i.e. the "live" use of solar wind or water power or the years-to-decades required for biomass rather than the millions of years required for coal, oil or natural gas) or aggregation intermediation.
This could include learning from how matter is shaped in nature and how plants grow through the incremental use of a massive number of tiny inputs. This is a very different to the use of energy in our current paradigm which does the exact reverse; valuing only concentrated energy and effectively ignoring small and disparate inputs.
Making the best use of real time energy – utilising the vast abundance of insolation our planet receives every day will take two key changes:
To develop modes of energy utilisation that benefit from small inputs, and;
The consolidation and storage of small inputs to mimic the concentrated energy of hydrocarbons and nuclear sources.
Post scarcity – Energy as a human right?
"Should you find yourself in a chronically leaking boat, energy devoted to changing vessels is likely to be more productive than energy devoted to patching leaks."
Warren Buffett
As the common denominator of any activity, the demand for energy has risen as population and consumption has increased. With an overwhelming dependence upon sources of energy with significant destabilising effects upon natural systems and human health, this relationship is clearly unsustainable, and has led to some initial attempts, mostly (though not exclusively) through pricing carbon, to limit the 'use' of energy.
However, rather than pricing energy to limit its use, a truly equitable and sustainable world would instead collect, store and distribute plentiful renewable energy as a birth-right and for free. This takes us towards the idea of energy as a free good, and by proxy, a human right. What possibilities for humanity would be opened up if access to abundant and clean energy were a birth-right, rather than an obstacle to achieving a decent quality of life?
This idea is not a new one, it is perhaps most extensively explored in science-fiction, where the precondition for truly "post scarcity" economies such as those explored in the Star Trek Universe and in Iain M Banks' Culture novels (among many others) is more or less unlimited access to clean and safe energy. Under these scenarios, freely available energy equals high degrees of social and technological freedom.
Could we take steps towards such freedom in the real world, not just in worlds of speculative fiction?
The main challenges to freeing up access and rights to energy presently lie in two dimensions:
The relationship between energy and environmental and social impacts. Where energy sources are dirty, scarce and risky, expanding their use is neither feasible nor wise.
The relationship between development and energy – of course, as noted above, nothing happens without energy moving from one state to another. There is, however, huge scope for changing the intensity and wastage relationships between a given unit of energy and a given unit of productive output or financial value.
There is huge scope to evolve the type and efficiency of the energy that we depend upon. Whilst we are challenged by the inertia that ties us to energy technologies and support infrastructure, there are also existing and emerging energy technologies capable of fulfilling our energy needs and wants with radically different environmental and social implications.
Here is an interactive map of a possible country-by-country sustainable energy mix for the planet to fulfil its energy needs with 100% renewable energy.
Energy as a human right is starting to rise up the agenda of development thinkers and organisations. Indeed access to energy is also a foundational requirement or precondition for the achievement of all of the UNs Sustainable Development Goals (SDGs) and the specific focus of Goal 7.
Going beyond the idea of energy access for all, we believe that energy itself should be free. Competition for energy undermines freedom of choice, action and ingenuity.
What could we achieve together if our ambition was not defined and constrained by the impacts of our energy use or its safety and scarcity?
Energy should set us free, not constrain our potential. Turning away from dirty, scarce and dangerous towards clean abundant and safe energy is the challenge we must overcome to succeed and prosper as a species on our small, energetically blessed planet.
Further reading
More ideas on energy and sustainability, how we might understand the physics of energy transitions as a basis to value energy and criteria to assess sustainability and the design of sustainable energy systems can be found in 'Sustainable Energy: what is it and how do we measure it?', the second in our Towards 9 Billion series of five e-Books. The Towards 9 Billion books are designed to provide inspiration, hope and practical ideas for everyone working to build a sustainable future.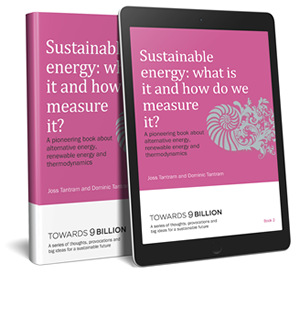 The book is available for the price of a cheap(ish) coffee from the Amazon Kindle store.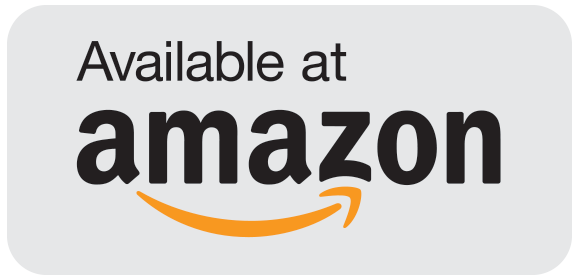 Here are just some of the kind things people have said about our work:
"Suspect the future's going to be very different? Unsure how multiple economic, social and environmental forces will collide? But too little time to explore? Well treat yourself to a Towards 9 billion e-book. Short, sharp, accessible insights on what the future might look like and how you should prepare for it."
Mike Barry, Director – Plan A, Marks & Spencer plc
"Terrafiniti's Towards 9 Billion book series asks the important questions that lie beneath the accelerating chaos of systems no longer fit for purpose. We ignore them at our peril. They provide insightful analysis and innovative solutions which help us see reality of the challenge, and the hope for change, through a clear lens. I hope these important contributions are widely read."
John Fullerton, Founder and President of Capital Institute
"With this series of e-books, Terrafiniti continue to not only pose the most important questions of our time – namely, how do we sustain and thrive on a planet of 9 billion people – but also propose some fantastic ideas as to how we might do just that. A must read for anybody interested in where the planet is headed – and finding solutions to our most pressing challenges."
Jeremy Leggett, author, environmentalist, activist and solar pioneer
Sowing the seeds of a sustainable world?
Just as plants and animals broadcast seed and progeny in vast numbers in the hope that some will survive and flourish, we hope that our ideas might have the chance to do the same; to find receptive places in which to thrive.
Perhaps our writing and the books might play a small but useful role in imagining and building a future fit for people and the planet.
I help busy people in ambitious companies explore their sustainable future. While I don't know if we're a good fit for your business, why not contact our sustainability consultants so we can learn more about your unique challenges?
Talk to our sustainability consultants