Super year for nature?
Many commentators are suggesting that 2020 will be a crucial year for sustainability. The truth is that all years are, and will continue to be, but big, round numbers appear to hold a special significance for us, and a range of key policy initiatives are taking place in 2020.
Biodiversity – or more simply 'nature' is slowly climbing our collective consciousness. As WWF (and others…) put it 'the world is where we live'. We're waking up to the fact that we can't continue to use our land, water, air and oceans in ways that damage, disturb, pollute and degrade them.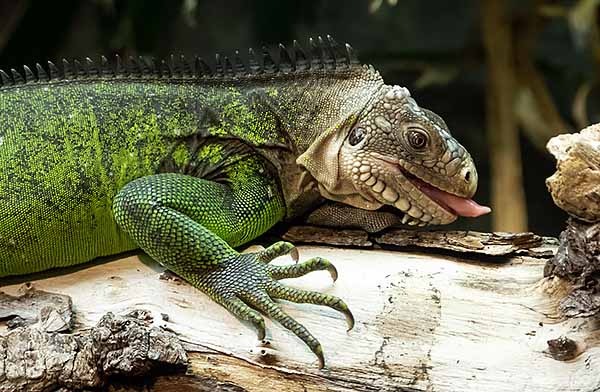 This doesn't just harm other species (globally, wildlife populations have declined by 60% on average in 40 years) but it also harms us – sooner or later.
Put simply, if we can't look after our own habitat, we will fail to make decent progress on human, social and environmental development targets such as the Sustainable Development Goals (SDGs) or other global challenges such as climate change.
What's occurring in 2020?
In September 2020 the Biodiversity Leaders Summit will be held. This will provide an opportunity for national leaders to move on from the faltering delivery of the current, "Aichi targets" (these were adopted by the Convention on Biological Diversity (CBD) at its Nagoya conference to drive focus and activity on biodiversity between 2011 and 2020) and agree upon urgent action necessary to restore nature globally.
2020 is the 75th Anniversary of the United Nations. Several environmental targets under the Sustainable Development Goals (SDGs) will conclude in 2020 – the overall deadlines being 2030.
The UN Convention on Biological Diversity (CBD) will hold COP 15 – its 15th Conference of Parties in Beijing in October 2020 – where it should decide on a new 10-year framework for biodiversity. This is important as it should lead the way for natural recovery globally, if the goals and targets are ambitious enough.
Building collaboration
But we can't just wait for governments. Leading global companies and NGOs have built the Business for Nature coalition to convene a united business voice for nature. Amongst others, they are campaigning to halt the deterioration of the natural world and decline of life on Earth. They are calling on governments to adopt an ambitious new deal for nature that recognises the moral, economic and practical necessity to protect nature.
Some leading business already understand their dependencies and reliance upon nature and natural systems, the nature of bilateral risks and how they rely upon natural capital to build long term value. However, they are just a few, this needs to become common and accepted practice. In addition, there is still a gap between recognising relationships and dependencies, and building sustainable and rejuvenative business models for a flourishing future.
DISCOVER MORE | Sustainability Issues
Small particle air pollution – when will we clear it? PM2.5 (small particle) air pollution is one of the most harmful types for human health, exposure has been linked to heart and lung disease, mental health and many other conditions including stroke, cancer and mental health. Air pollution …