Access our advanced resources
to build resilience
and reduce business risk for a sustainable future.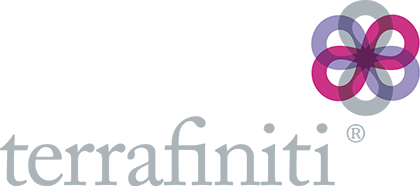 Do you have challenges embedding your sustainability strategy with management or operational staff?
Are your sustainability plans meeting obstacles that stall or halt effective progress?
Does your company leadership really buy into the strategic business case for sustainability/ESG? – and understand it as a driver of business value?
Our advanced resources are designed to help with developing and delivering ambitious sustainability policies and strategy. Drawing upon over 45 collective years of industry-leading experience, Terrafiniti's advisory guides will help to extend your knowledge and provide real-world examples of how to fully integrate and transform your business with ESG at the heart of your strategy, goals, processes and reporting.
By signing up to receive these guides, you'll also be the first to hear about key sustainability news, concepts and trends, including our regular articles and 'sustainable 'What's what in sustainable business' updates.
What sustainable business guides can I get?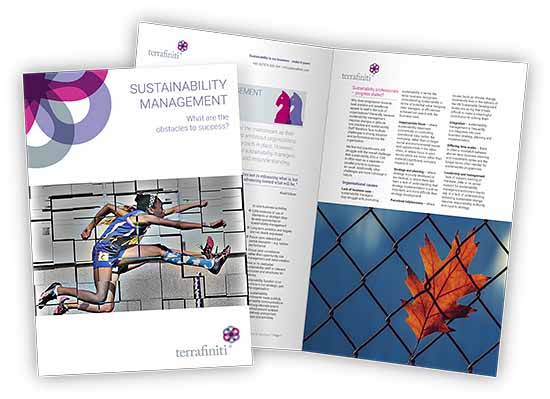 Sustainability Management
What are the main obstacles to success?
As the uptake of corporate sustainability has grown, there is a broad progression in adoption and maturity. This comprehensive guide explores some of the remaining barriers which need to be tackled to ensure sustainability is fully integrated across the business.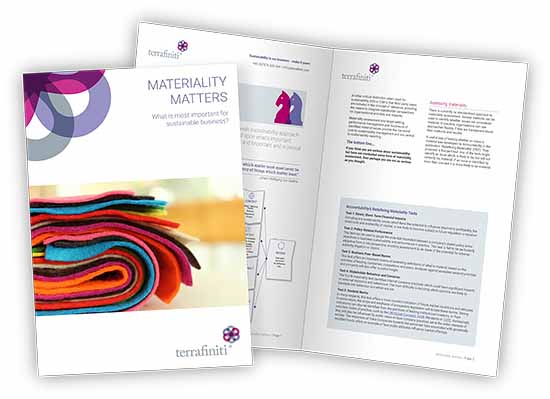 Materiality Matters
Why a focus on what's important should be central to your sustainable business approach.
Materiality is a concept at the heart of meaningful sustainability management and disclosure – but it's easily overcomplicated. Our briefing provides insights, advice and an overview of the latest thinking to help you put materiality at the centre of your approach.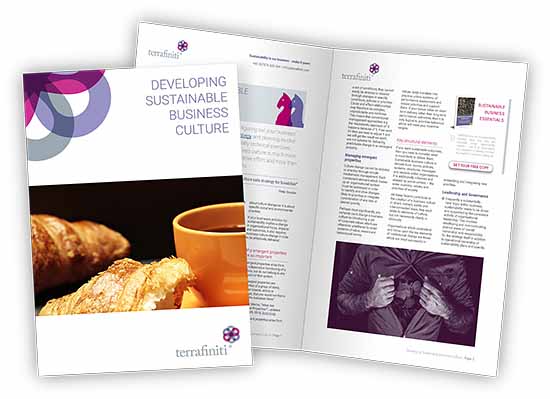 Developing Sustainable Business Culture
Sustainability is an organisational change issue.
You can have the best plan in the world for your sustainability, but it can still fail if it is not effectively embedded into business priorities, processes, rewards and culture. We identify the essential elements of culture creation to drive meaningful sustainable change in your organisation.
Bonus Guides
We'll also be sending you these additional guides…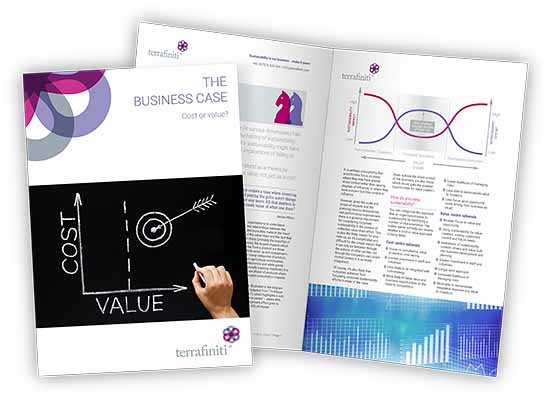 The Business Case for Sustainability
Why a focus on cost can obscure value creation.
Sustainability is sometimes still seen as a cost rather than a value creator. Sustainability can drive innovation, brand differentiation and win business from leading customers – our insights will support you in making the case.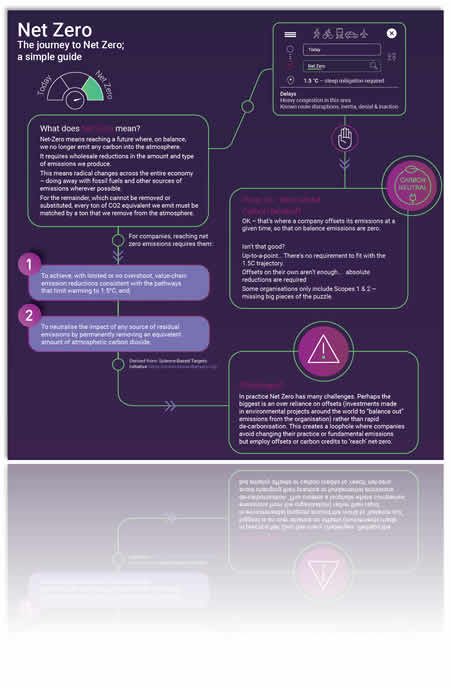 Net Zero
Climate change is the defining challenge of our age. Net Zero is at the heart of a meaningful response but is massively misunderstood…
This Net Zero Infographic, describes what's important and how to cut through carbon confusion.
Watch your inbox for this essential infographic – and more.
Get your free resources today and advance your sustainable business journey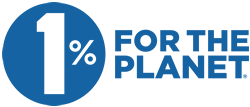 Typically we send around 1 or 2 emails a month. Email includes articles, guidance updates, white papers, surveys, occasional offers and notifications about relevant events. Terrafiniti will never sell your information and promises to keep your details safe. If you no longer wish to receive email you can use the link included on every email to change preferences or unsubscribe at any time. Privacy notice