It's the holiday season so instead of one of our usual articles we're decided to publish some more (free) business sustainability guidance based upon the tools we use with clients.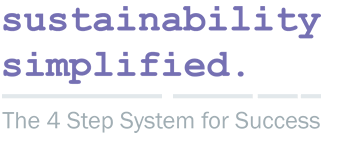 Looking to develop sustainability in your business and focus on what's really important?
A series of powerful (but easy to use) tools, checklists and templates that directly address the challenges of business sustainability.
Sign up and receive the series covering 4 key steps;
CLARITY – understand how sustainability/CSR issues will impact your business and how to prioritise them.
STRATEGY – where are you now and where do you want to get to?
IMPLEMENTATION – how can you best ensure your strategy is put into action.
REPORTING – what should you report? what should you avoid? how to reinforce brand strength and authenticity?