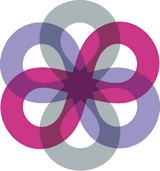 We are a friendly business with a global reach and an outstanding track record in innovation and best practice.
Terrafiniti helps companies tackle their sustainability and CSR challenges with innovative, creative and effective tools that deliver results.
We are working with companies in new and radical ways to help develop strategic responses to build long-term value and uncover new opportunities.
With 40+ years collective experience in sustainability consulting, Terrafiniti's partners have worked with blue-chip companies, SMEs, NGOs and government agencies around the world.
On this page
Partners | Five reasons to work with us | Working with us
Joss Tantram: Partner, Corporate Sustainability
Joss Tantram is a recognised expert in sustainable corporate strategy, reporting and management, working with clients on topics as varied as sustainable construction, sustainable procurement, public engagement and the financial valuation of sustainable business practice. Joss has worked extensively with WWF-International to develop programmes supporting innovation in corporate sustainability. Most notably with ESD Consulting Ltd to design and deliver One Planet Leaders, a global executive development programme in sustainability. From 2007-10 this has attracted delegates from some of the world's largest companies to programmes in the UK and Switzerland.
Prior to working in consultancy, Joss was a co-founder of WWF-UK's Business Education Unit. He was responsible for the concept and development of, To Whose Profit?: Building a Business Case for Sustainability, and was co-author of To Whose Profit?(ii): Evolution – Building Sustainable Corporate Strategy.
Joss is a Fellow of the RSA and a member of the Institute of Corporate Responsibility and Sustainability (ICRS).
Joss lives near Dorking and is married with two children, enjoys archery, reading and long walks.
Dr Dominic Tantram: Partner, Environmental Sustainability
Dominic has over 20 years' experience in environment and sustainability and has specialised in strategy, training, policy and data management. He is able to condense complex issues into practical and straightforward guidance to help clients concentrate on what's important for the business and the environment.
Dominic is a Chartered Environmentalist with a background in Human Ecology and spatial analysis, his work has concentrated on the research, application and management of environmental information, operational research, management strategies, information systems and reporting. He was one of the original developers and tutors on One Planet Leaders and has conducted training and stakeholder engagement on diverse topics for many clients.
Dominic has worked on a range of commercial and research projects and recently on the development and application of the ecosystem services concept for Natural England and Defra. He has worked on projects for leading companies, industry groups and universities, WWF, WEF and other NGOs, the European Environment Agency and UK Government Departments.
Dominic is a member of the Institute of Corporate Responsibility and Sustainability (ICRS).
Dominic lives near Guildford, is married with two children, a keen photographer and enjoys tennis and getting out in the natural world.
---
The top five reasons to choose us
1 Proven
We have provided consultancy and training to small, medium and multinational companies, government and NGOs.
2. Specialists
We are qualified sustainability consultancy professionals, with scientific backgrounds and over 40 years' experience in sustainability and business.
3. Practical
We translate the challenges of sustainability into business relevant actions that you can use. We'll help you target the areas where you can save money, reduce risk, exploit opportunities and build value.
4. Innovative
We specialise in sustainability innovation, developing creative thinking and practical tools for the scale of the challenges sustainability presents.
5. Flexible
We provide targeted, cost-effective services in ways that work and suit you.
---

 Terrafiniti's two founding partners are two of only six inaugural Working Fellows in the Institute of Corporate Responsibility and Sustainability. Chair of the ICRS, Claudine Blamey said, "Offering Fellowship to the very best CRS practitioners strengthens the profession and the Institute. Those selected have a wide range of skills and experiences and over the course of their careers they have successfully addressed the broad spectrum of issues and challenges that confront those working in the sector."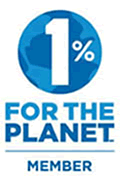 Terrafiniti LLP is a member of 1% for the Planet, an alliance of businesses that donate at least 1% of their annual revenues to environmental organisations worldwide. Members of 1% for the Planet recognise that environmental social sustainability requires actions and activity beyond the direct influence of their organisations and that the future of their business relies upon healthy and viable societies and ecosystems.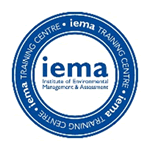 Terrafiniti is an IEMA Registered Training Centre offering courses approved by IEMA (Institute of Environmental Management and Assessment).
---
Working with us
We have extensive experience, expertise and understanding and focus upon presenting complex issues as simply and clearly as possible with an emphasis on developing your capacity to build sustainable value.
Our approach is friendly and open, providing real advice and support that's useful. If we don't think we can help we'll say so.
We're always happy to discuss your requirements. We can sit down with you to review your needs and we'll provide an outline of how we can assist you:
contact us now >> to arrange a free 30 minute consultation.
See more:
---
How can we help you?
Sustainability resources
We provide free guides to important topics.
To explore click here >>
---
Contact us
We love to talk – get in touch to discuss your sustainability issues click here >>